Sports
[3 minute commentary]What is "Zero Emission"? Explanation with examples! |Sports for Social
"Zero Emission" refers to the concept of recycling the waste that is generated from our lives and activities that leads to environmental pollution and reusing it as raw materials, ultimately aiming to eliminate any waste at all. I mean Currently, various countries and companies are working towards "zero emissions". In addition, "zero emissions" also includes efforts to reduce "greenhouse gas" emissions, which have been attracting attention in recent years.
So, this time, I will explain "Zero Emission".
What is Zero Emission
"Zero emission" is a coined word combining Zero and Emission.
Proposed by the United Nations University (UNU) based in Tokyo in 1994, it is a concept from Japan to recycle the waste generated from our daily lives and reduce the final amount of landfill disposal to zero. This concept is also called "zero emission concept".
In recent years, zero emission is often used in the sense of decarbonization and zero emission of greenhouse gases (CO2). In addition, since the zero-emission concept has many links to the 17 goals of the SDGs, an increasing number of companies and local governments are actively working on zero-emissions.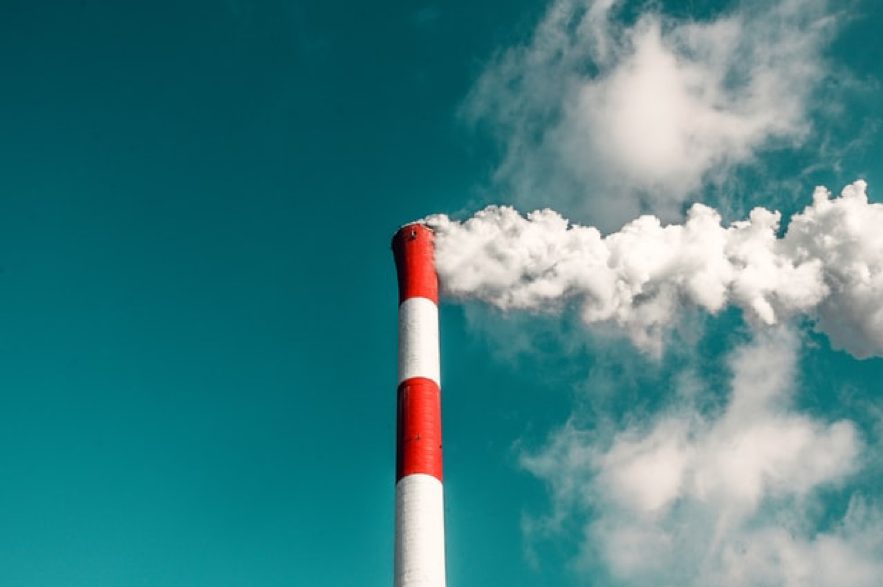 Current Status of Zero Emissions in Japan and the World
At the 21st United Nations Framework Convention on Climate Change Conference (COP21) held in Paris, France in 2015, the Paris Agreement was adopted with the aim of achieving zero emissions and reducing greenhouse gas emissions after 2020. it was done.
In 2020, Japan declared that it would aim to achieve zero greenhouse gas emissions and a decarbonized society by 2050. Since then, 124 countries and 1 region, including Japan, have declared decarbonized societies. I'm here. Furthermore, in 2021, the Japanese government announced that it would aim to spread the use of ammonia and hydrogen, which do not emit CO2, as the fuel for zero-emission thermal power generation, instead of coal, which emits a lot of CO2.
Each country has set specific targets by 2030 to achieve zero greenhouse gas emissions by 2050. Japan has announced a 46% reduction compared to FY2013, the United States a 50% to 52% reduction compared to FY2005, the UK a 68% reduction compared to FY1990, and China a 65% or more reduction per GDP compared to FY2005. increase. According to the Ministry of the Environment, the rate of change in global greenhouse gas emissions in 2019 is 1% higher in Japan, 1% lower in the United States, 37% lower in the United Kingdom, and 353% higher in China.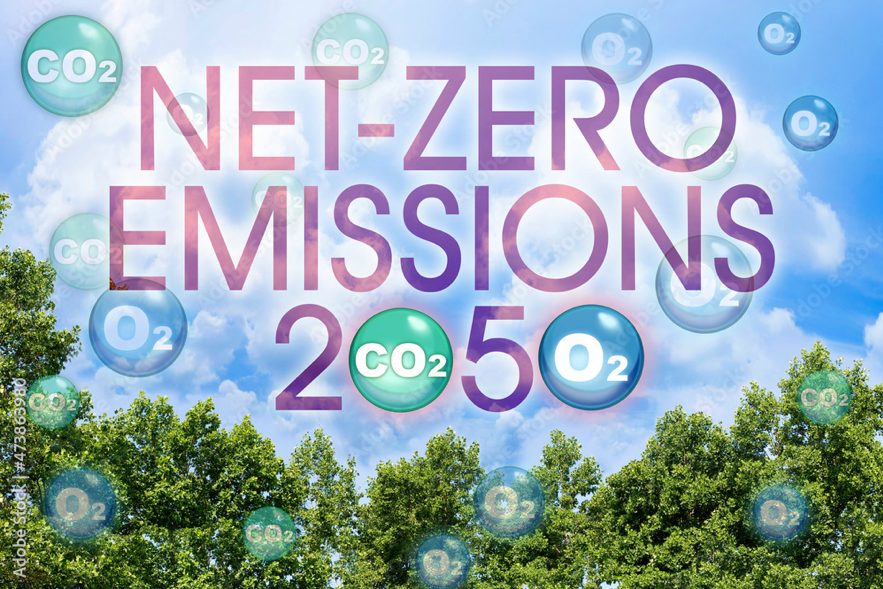 Examples of zero emissions
We will introduce examples of zero-emission efforts currently being carried out in Japan.
"Eco-town project"
An eco-town project is a project in which prefectures cooperate with local residents and industries according to their own characteristics, formulate their own waste reduction and recycling promotion plans, and support community development. If those plans are pioneering, original, and a model for other areas, the Ministry of the Environment and the Ministry of Economy, Trade and Industry will approve them as "eco-town plans" and receive financial support. .
Kitakyushu City
We contributed to reducing CO2 emissions by 433,000 tons through the commercialization of recycling and environmental businesses, empirical research by companies, and the establishment of environmental policy principles.
Kawasaki City
In 2012, more than 100,000 tons of waste plastics were processed at recycling facilities through cooperation between companies, cooperation with related organizations, and holding of the Kawasaki International Environmental Technology Exhibition.
Akita City
With the introduction of new energy industries, the recycling of general waste through the participation of residents, and the promotion of the metal recycling industry, the amount of used metal products imported from Japan and other Asian regions reached 8,000 tons, surpassing the target of 6,000 tons. I was able to outperform.
Various initiatives are also being carried out in municipalities other than the above.
"Zero Emission Tokyo"
In 2019, the Tokyo Metropolitan Government formulated the "Zero Emission Tokyo Strategy" with the slogan "Now is the time to accelerate action: TIME TO ACT". The "Zero Emission Tokyo Strategy" has announced that it will reduce greenhouse gas emissions in Tokyo by 50% by 2030, and has set out initiatives in 14 policies in 6 areas.
Expansion of zero-emission buildings
Introduction of solar power generation, geothermal heating and cooling, heat exchange ventilation, etc. to all buildings in Tokyo
Tokyo Metropolitan Government initiative
The Tokyo Metropolitan Government should take the lead in zero-emission efforts ahead of private-sector buildings.
Food loss countermeasures
Food recycling, effective use of unused food, efforts in cooperation with the food supply chain, etc.
In addition to the examples above, there are many other initiatives.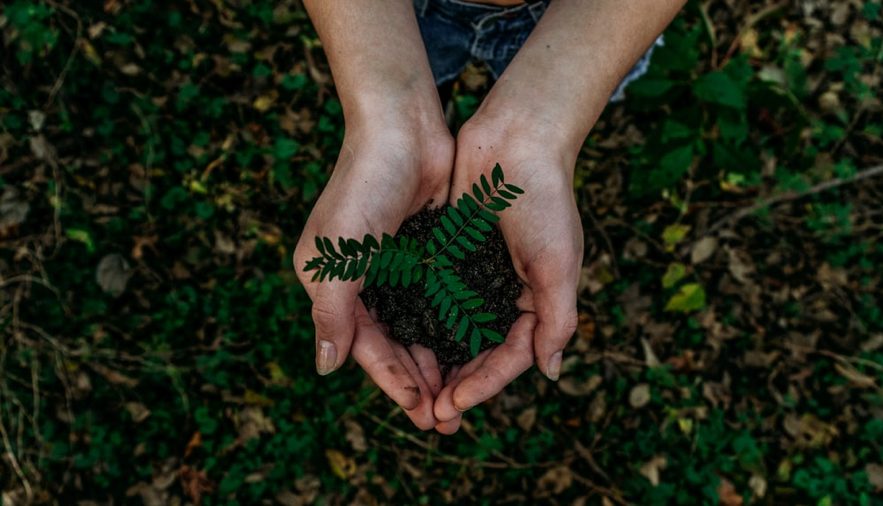 what we can do
The zero-emission efforts introduced so far have been led by governments and local governments, but what can each of us do in our daily lives?
Use public transport and bicycles that emit less greenhouse gases
Trains and buses can carry more people at once than cars.
Use reusable and sustainable products and do not generate waste
Bring your own bag and tumbler, choose ethical fashion, etc.
Choose a power company that focuses on renewable energy
Tokorozawa Mirai Electric Power (Tokyo Electric Power Company jurisdiction), Niigata Swan Energy (Tohoku Electric Power Company jurisdiction), Green People's Power (Kanto region), Aichi Electric Power Company (Chubu region), etc.
It is said that the amount of greenhouse gases generated per person in an average life in Japan is about 7.6 tons. Even if each of us is conscious, we can reduce the amount of waste generated in our lives.
Starting today, why don't you contribute to zero emissions in your daily life?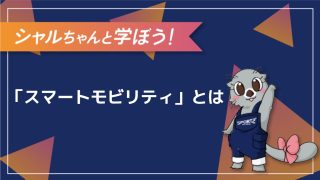 [3 minute commentary]What is smart mobility? Explain the meaning with examples!"Smart mobility" is a general term for new technologies that make transportation and movement safer and more efficient. Examples include car navigation systems, car sharing, and self-driving cars. This time, we will explain smart mobility while touching on the initiatives and benefits in Japan. …
Source link