Fashion
Interview: Canadian brand "TAIKAN" asks director Garret'GMAN' Louie why it's so special | EYESCREAM
TAIKAN is a brand that started in 2016 based in Vancouver, Canada. Initially, we focused on bags, and now we are expanding to a wide range of apparel and other accessories. Directed by pioneers in the creative industry of music, art, photography, fashion, skateboarding and street culture.
What are your thoughts on TAIKAN's products, which are characterized by their high functionality and minimalist design? What kind of brand does it exist? To find out, I applied for an email interview with brand director Garret'GMAN' Louie.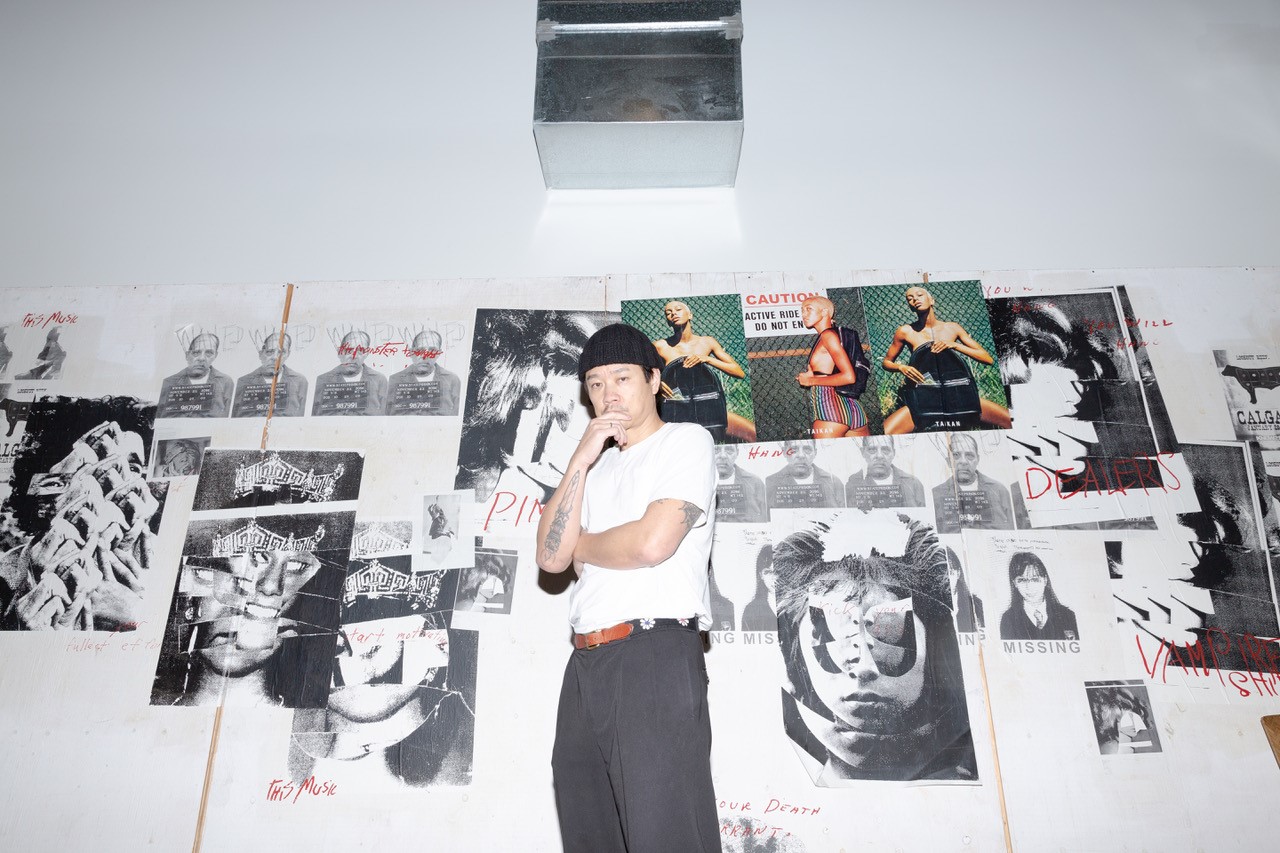 Garret'GMAN' Louie
Products that fit into the lives of any person
-How did TAIKAN come about in 2016?
Garret'GMAN' Louie (GMAN):TAIKAN was launched as a platform for working with creative colleagues. We named them "TAIKAN" (pronounced "TAKE" + "N" for "TAKE" like "taking" in English), that is, to take them on a trip. Incorporating elements of street culture, photography, art, music, design, and skateboarding, I felt that there was a demand for high-quality, clean, and reasonably priced products, and proceeded with the direction.
From the visual of TAIKAN By
-What is your brand concept and theme?
Garret'GMAN' Louie (GMAN):The theme is to develop highly fashionable items while being standard items that incorporate elements that everyone likes. Our products are also gender neutral, so anyone can wear them. From design to fabric to color palette, we are proposing a collection that anyone can wear. At the same time, we are collaborating with creators we like, such as photographers, artists, designers, and musicians, to fully demonstrate their creations in a project called "TAIKAN By".
From the look of TAIKAN
-What is the culture behind TAIKAN?
Garret'GMAN' Louie (GMAN):Its roots are street culture. That atmosphere is also reflected in the visual sense. Of course, the products we make are of course, but in terms of our own personality, we also visually express our love and respect for art and creators.
-What age is that street culture?
Garret'GMAN' Louie (GMAN):Everything from the 90's to the modern era. The TAIKAN team is made up of members from a wide variety of generations, so we respect the old ones and come up with new ones. Fashion goes around over time, but I think it will always come back in a fresh shape.
I hope you enjoy TAIKAN's items in your own way.
-TAIKAN is a brand from Vancouver. Does the location of Vancouver have any impact on the brand?
Garret'GMAN' Louie (GMAN):Of course! Vancouver is a special place. It is also the birthplace of numerous brands such as Arc'teryx, lululemon, Purple Denim, Reigning Champ and Herschel Supply. Currently, Stussy is also headquartered in Vancouver, with their creative and brand management teams. Since 80% of Canada's population lives about three hours away from North America, Canada is heavily influenced by the United States, but on the other hand, there are areas where French is the official language, and from Europe. There is also the influence of. At the same time, I feel that cultures around the world are crossing over because I am widely influenced by countries such as China, Japan, and South Korea. Like Vancouver, we want to be an exquisite mix of city and nature.
-What is the reason why TAIKAN's products have a minimalist design?
Garret'GMAN' Louie (GMAN):I want to make items that I don't get tired of wearing every day. I think that items that can be used habitually for 5 or 10 years are high quality and simple design items, so TAIKAN's products are also designed like that. In the future, I would like to make more sustainable products.
-What is TAIKAN particular about when making things?
Garret'GMAN' Louie (GMAN):We are particular about style, fit, quality, price, and color, and we carefully consider all of them. By making such things, I think that the difference between nature and other brands has been created, and it has come to be supported by many people.
-What kind of person do you think TAIKAN's products will match your lifestyle?
Garret'GMAN' Louie (GMAN):We make things that fit into the lifestyle of any person, so I want you to feel at ease when you pick up TAIKAN's products. We don't decide that we want these people to use it or that we want them to use it, but rather it makes me happy to see people wearing TAIKAN items and enjoying themselves as they please. ..
-What kind of brand do you want to make TAIKAN in the future?
Garret'GMAN' Louie (GMAN):TAIKAN continues to grow globally. What I think of as true growth is the evolution of creativity and design. That's why I'm trying to propose something good for the season. By continuing to grow in this way, we would like to become a brand that is loved more in people's lives.