Fashion
A bartering event "Fashion Swap Party" will be held for one night only! -July 15, 2022, Kansai's largest sustainable event-: Jiji.com
[Wifabric Co., Ltd.]
Wifabric Co., Ltd. (Nishi-ku, Osaka, representative: Tsuyoshi Fukuya and below Wifabric), which operates "Sustainable Outlet Mall SMASELL" that buys at a good price and protects the earth, likes the venue if you bring clothes and accessories. Sustainable Fashion Swap Party will be held on July 15, 2022 (Friday) at "CLUB JOULE" in Nishi-Shinsaibashi, Osaka.
This event "Sustainable Fashion Swap Party" proposes a place to barter your favorite clothes and accessories that you no longer have the opportunity to use, and to create value through things in a new style. It's a sustainable event.
Make fashion more fun and sustainable. Make it more accessible, fun and sustainable Please participate in SMASELL's first attempt with a playful spirit.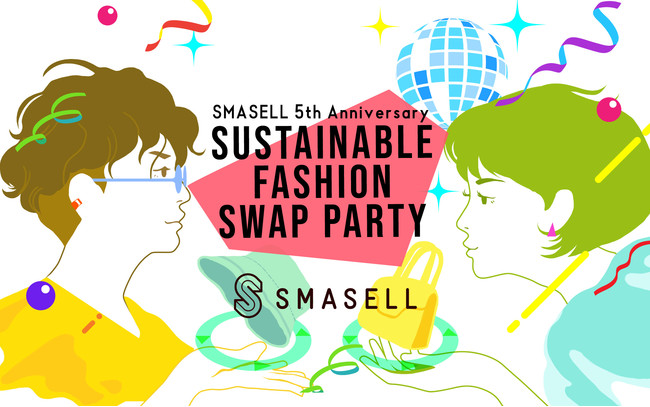 [Click here for the special page of Presented by SMASELL Sustainable Fashion Swap Party]
https://www.smasell.jp/sp/smasell5th?cp=press
What is Sustainable Fashion Swap Party?
Approximately 22.8 billion clothes are discarded annually worldwide. Clothes that can't be put through the sleeves that sleep at home, clothes that don't fit and can't be worn, and accessories that have changed lifestyles, hobbies, and tastes. It is a movement to make effective use of resources by bringing in unused fashion items (clothes, shoes, bags, accessories, etc.) and exchanging them for free. Your favorite clothes and accessories may lead to someone's happy time to pick them up. In a world where there is no waste, with the cycle of "buying new clothes and throwing them away".
Sustainable Fashion Swap Party Event Summary
SUSTAINABLE OUTLETMALL SMASELL celebrated its 5th anniversary with the service launch in July 2017 to solve the problem of fashion loss, which is thrown away more than 20 billion pieces a year.
We will hold a 5th anniversary party at Shinsaibashi club JOULE with a feeling of gratitude to everyone every day.
You can also meet models who are active in famous fashion magazines and personal belongings of famous stylists who are in charge of celebrities.
・ Event name: SMASELL 5th Anniversary –Sustainable Fashion Swap Party
・ Date: 2022.7.15 (Friday) 16: 00-20: 00
・ Venue: club JOULE 2-11-7 Nishishinsaibashi, Chuo-ku, Osaka 542-0086 (https://goo.gl/maps/BVERE9sopgfmmNz17)
・ SPECIAL GUEST DJ: Shinichi Osawa (MONDO GROSSO) Tomoki Tamura (Holic Trax / Doublet)
・ Admission fee: 3000 yen (1DRINK)
* You can take as many unnecessary clothes as you bring in up to 10 clothes (actually 300 yen / piece).
[What you can bring]
・ Tops, bottoms, outerwear, dresses, shoes, bags
※Notes
・ Please bring clean and tidy clothes that are not dirty or torn.
・ Items in poor condition cannot be accepted.The condition is limited to stains and stains less than 1 cm in corners.
・ You can bring up to 10 points.
・ You can take home the same number of points as you brought in.
SPECIAL GUEST DJ
Shinichi Osawa (MONDO GROSSO)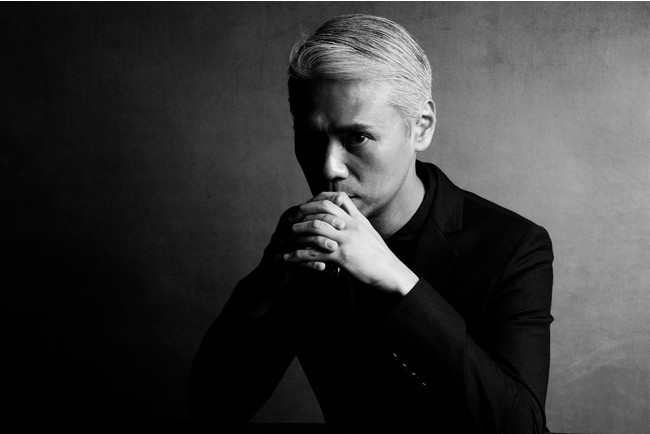 Musician, composer, DJ, producer. In addition to producing and remixing various artists from Japan and abroad, he is widely active in advertising music, spatial music and soundtrack production.
Tomoki Tamura (Holic Trax / Doublet)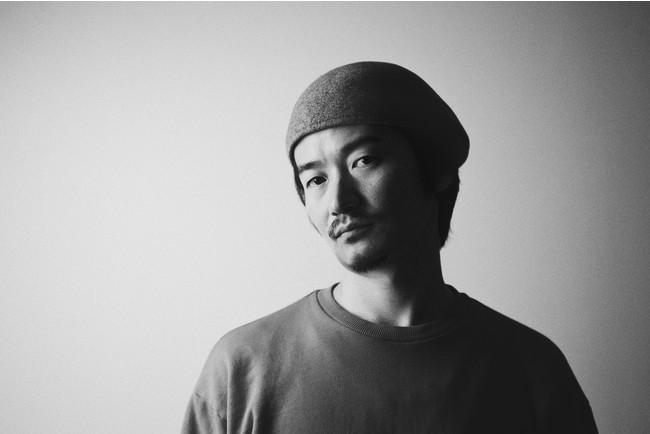 DJ / producer from Osaka. He moved to London, England in 2004 and started his own event "Holic". In 2012, he presided over the label Holic Trax and established a solid position in the London underground scene. After that he founded the record label Holic Trax. He is currently based in Berlin.
What is SMASELL?
It is a co-creation matching platform that connects companies that want to deliver products to the last point and users who want to purchase products at a reasonable price in order to eliminate fashion waste loss. We are aiming for a "waste-free recycling society" by connecting the two that we have not been able to contact online.
▼ Company profile
Company name: Wifabric Co., Ltd.
Representative: Tsuyoshi Fukuya
Headquarters location: 1-14-24 Kyomachibori, Nishi-ku, Osaka 550-0003, Osaka Prefecture Tatsuto Tsuyoshi Koen Building 7th floor
Tokyo Office: 1-16-6 Dogenzaka, Shibuya-ku, Tokyo 150-0043 Futaba Building 3F
Corporate site: https://www.wefabrik.jp/
SMASELL site: https://www.smasell.jp/?cp=press
Year of establishment: March 2015
Capital: 326.44 million yen
Business: Apparel online matching platform management business
To details of corporate press release (2022/06 / 29-14: 17)
Source link