Travel
Jinya Connect Co., Ltd. | Tourism Industry Latest Information Travel Vision
Corporate PR
The Jinya Group's business is not limited to the inn business of Tsurumaki Onsen's former hot spring Jinya.
Along with the development, sales, and introduction support of the cloud-type hotel management system "Jinya Connect", the new community-shared DX system "Satoyama Connect" business, and owners and members who can sympathize with the concept, global designers and Jinya We are developing a wide range of businesses that contribute to management reform and regional revitalization by promoting digital transformation of inns throughout Japan, such as the "Bettei / Ryokan Midoriya Project" created in collaboration with the Group.
In addition, as a further new initiative, we have begun to create a mechanism to support the attraction of customers to the region by creating new tourism demand through the cooperation of various businesses in the region. As a model case, we will establish a tourism promotion project "Satoyama Travel" to produce a new travel experience that makes the most of the charm of Satoyama.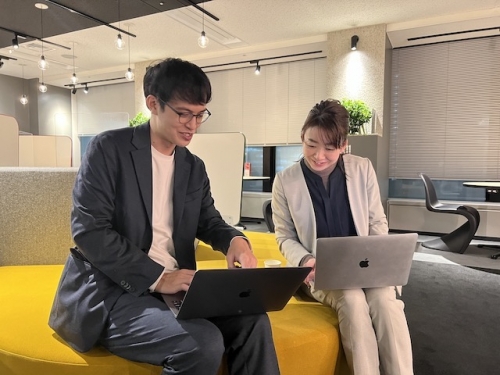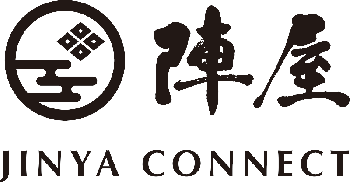 company name

Jinya Connect Co., Ltd.

Industry

System related

Job summary

■ System engineer (front end / back end / full stack)
From planning to development and release, Jinya Connect engineers think and implement themselves together with top management.

■ Customer Success Manager
After hearing and analyzing the requests and issues in detail for the lodging company, we propose the optimal cloud solution and support the introduction and utilization. You will be in charge of both sales and support (introduction support and establishment) from Shinjuku, Tsurumaki Onsen, and your home, which are the bases where you work.

Employment status

Permanent employee / Contract employee / Outsourcing / Trial period available

Job Description

■ System engineer (front end / back end / full stack)
Not only the release, but also the organizational system to make the next improvement at high speed by listening to the voices of actual users and customers has been established, and the contents of difficult products used by tourist operators such as accommodation facilities, restaurants, activities, etc. It is a challenging environment to improve UX easily and easily. And there are various projects such as the development of new products that can realize a new customer experience for tourists.

■ Customer Success Manager
You will be responsible for both sales and support (introduction support and establishment) of Jinya Connect. Occasionally, we will look at the site of each facility, listen to the opinions of the person in charge, and give advice on the optimal setting and operation method for that facility.

The environment varies from site to site, so it's very difficult and repeated trial and error, but it's a job that makes me feel rewarded. We often collaborate and share information with Salesforce.com members to provide customer support, so you can always work while being in touch with the latest IT technology.

Occupation

Sales / Marketing / Sales support / Planning / IT staff / Development / support

Work location


〒163-0410
2-1-1 Nishi-Shinjuku, Shinjuku-ku, Tokyo Shinjuku Mitsui Building 11F Work Styling FLEX B-030


〒257-0001
2-8-24 Tsurumakikita, Hadano City, Kanagawa Prefecture


Home


Working hours

9:00 to 18:00 (including 1 hour break)

Salary

Annual income 3.5 million yen to 10 million yen
It will be decided according to our regulations, taking into consideration the type of job and experience.

Treatment and benefits

Social insurance (employment insurance, workers' accident compensation insurance, welfare pension, health insurance)
Salary increase (once a year)
Bonus (twice a year)
Transportation expenses paid
Home allowance

holiday

2 days a week
paid holiday
In addition, you can consult about your desired work style.

Application conditions

■ System engineer
・ Those who are interested in developing their own products and creating value
・ Those who have experience in application development and are interested in cloud and AWS
・ Those who have more than 2 years of experience in web application development

■ Customer Success Manager
・ Those who are interested in improving the productivity of the service industry
・ Those who are interested in revitalizing local areas

Application method

We are waiting for your application from the form on the page below.
https://corp.jinya-connect.com/staticpages/index.php/recruit

We also accept inquiries regarding recruitment at the following. If you have any questions, please feel free to contact us.

contact address

support@jinya-connect.com

Person in charge of personnel

Esaki / Seishin
Company Profile
company name

Jinya Connect Co., Ltd.

Representative's name

Tomoko Miyazaki

address

〒2570001
2-8-24 Tsurumakikita, Hadano City, Kanagawa Prefecture

phone number

050-3183-1303

URL

https://www.jinya-connect.com/

Business content

■ Jinya Connect Business
Development, sales and support of cloud applications for hotels and inns
■ Satoyama Connect Business
Providing face-to-face IT solutions to realize hospitality that unites the community
■ Satoyama Travel Business
Planning and sales of packaged travel products including activities, PR for local tourism, support for sending customers to accommodation facilities, support for digital utilization
* Registered for Type 2 Travel Agency

Date of establishment

April 11, 2012
Source link