Sports
Jointly operated with the largest soccer school in Japan, "SAL SPORTS PARK Nagareyama Otakanomori" will be newly opened on June 30, 2022 (Thursday).
[With Athlete Co., Ltd.]
"New form of sports park" Sports facility management business by With Athletes Co., Ltd.
With Athlete Co., Ltd. (Location: Toyoshima-ku, Tokyo, Representative Director: Kotaro Fukutoshi), which maximizes the value of the sports and entertainment business, is directly connected to "Nagareyama Otakanomori" station in Chiba Prefecture as a new store of SAL SPORTS PARK. "SAL SPORTS PARK Nagareyama Otakanomori" will open in the shopping center "Nagareyama Otakanomori S / C" from Thursday, June 30, 2022.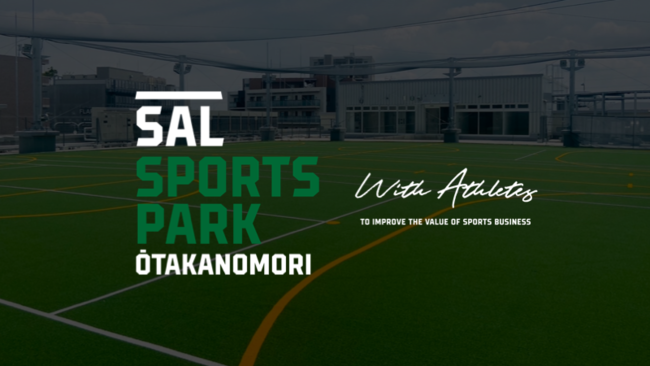 ■ SAL SPORTS PARK Nagareyama Otakanomori
"SAL SPORTS PARK Otakanomori" opens in the shopping center "Nagareyama Otakanomori S / C", which is directly connected to the Tsukuba Express "Nagareyama Otakanomori Station", which is about 30 minutes from the city center.
There are two short pile pitch artificial turfs where you can play soccer and tennis, and you can enjoy various sports from adults to children in a spacious play environment.
In terms of facilities, it is fully equipped with men's and women's changing rooms, shower rooms, lockers with locks, and men's and women's toilets, and can be used empty-handed at any time.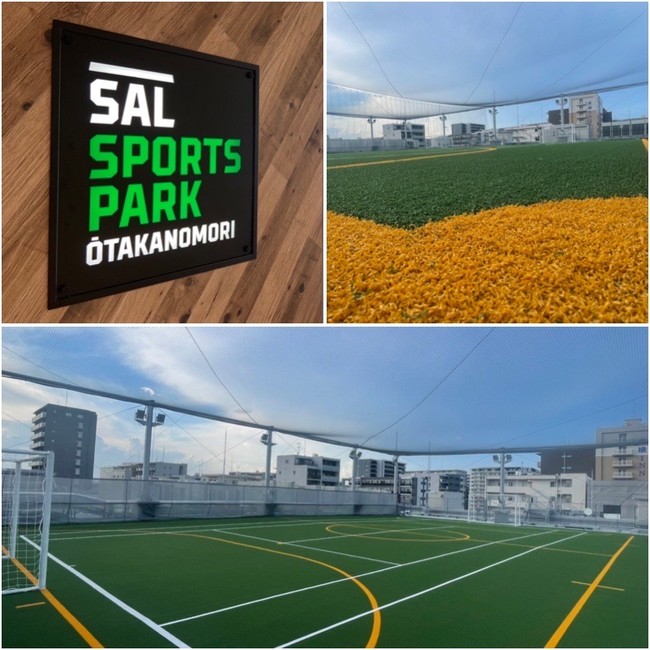 There is also a kids' space, so you can use it with confidence even with children.
You can stop by after shopping at the shopping center and visit the court from the large window of the indoor waiting room.
Please experience the life with sports in your daily life at "SAL SPORTS PARK Otakanomori".
■ Collaboration with Malva Soccer School
At "SAL SPORTS PARK Otakanomori", we have collaborated with "malva", a soccer school that boasts many achievements. You can receive the guidance curriculum with abundant achievements that has produced many Japanese national team players in a good location and a fulfilling facility environment. Please feel free to contact us if you are interested in recruiting new school students.
For inquiries, please contact Malva Official LINE ⇒ https://line.me/R/ti/p/@439ediwi

■ A new form of sports park
SAL SPORTS PARK currently operates 3 stores in the Yokohama area of ​​Kanagawa prefecture and 1 store in Ryugasaki, Ibaraki prefecture as existing stores. With the aim of efficient operation of sports facilities, we have assigned athlete human resources to each store as an active introduction of digital transformation, dual careers of professional athletes, and second careers. We also manage "SAL" (https://f-sal.com/), the largest futsal media in Japan, and realize sports park management with a media mix that makes full use of real and online.
In addition to the soccer school, various contents are available.
We also run a foot race class taught by people who have experience in the world championships, and an exercise play school for preschoolers. In addition, we will provide a sports experience space that individuals and groups can freely use in their spare time through rental courts. Taking advantage of the favorable environment directly connected to the shopping center, we will create a new form of sports park (sports facility) where you can experience various competitions in one space.


■ Providing new management know-how to sports facilities nationwide as regional revitalization
We will share management, various consultations on business promotion, know-how possessed by With Athletes, etc. for various sports facilities that exist nationwide. As part of regional revitalization, we will exchange information with the business owners of sports facilities nationwide and work together to boost the sports business.
■ Future development
With Athletes Co., Ltd. is a sports business company that maximizes the value of sports and entertainment businesses by gathering specialists who are familiar with various sports. Together with a group of professionals in soccer, baseball, basketball, athletics, and e-sports, we will continue to boost the Japanese sports business.
To details of corporate press release (2022/06 / 30-18: 48)
Source link