Business
Lecture on the outlook for wooden architecture at the international event "WOODRISE 2021 BUSINESS SESSION" | News
"WOODRISE 2021 BUSINESS SESSION" was held in Tokyo from May 22nd to 27th. Lecture on "Prospects for Economic Value Created by Promotion of".
WOODRISE is sponsored by the International Association for Building and Housing Industry, and is an international event once every two years that brings together industry stakeholders for the development of middle- and high-rise wooden buildings. Events such as conferences and exhibitions "WOODRISE 2021 KYOTO" were held in Kyoto from October 15th to 17th last year, but due to the spread of the new coronavirus infection, programs such as B to B meetings could not be held this time. It was held again as "BUSINESS SESSION".
In the lecture, it is necessary for the entire industry to make efforts to achieve the national goal of "increasing the amount of domestic timber used for construction materials, etc. by 8 million m³ compared to 2019 (* 1) by 2030". Regarding construction costs, he stated that it is important not only to make efforts to reduce costs for businesses, but also to create economic value for wooden buildings, such as subsidy systems and CO2 emission rights transactions.
As a specific example, Obayashi Corporation's high-rise pure wooden fireproof building "Port Plus® Obayashi Yokohama Training Institute" was built in Yokohama City, and at the same time it realized a carbon offset equivalent to 3,350 tons (* 2) and at the same time subsidized (* 3). ) And raised funds with ESG bonds, and contributed to the improvement of economic value and corporate value.
Obayashi-gumi is not limited to the design and construction of wooden and wood-based buildings, but also includes the use of circulating forests, supply chain management of wood, and thermal recycling that recovers and uses the heat energy generated during incineration (reduce). We will also work on reuse and recycling to create new business opportunities that contribute to the realization of a sustainable society.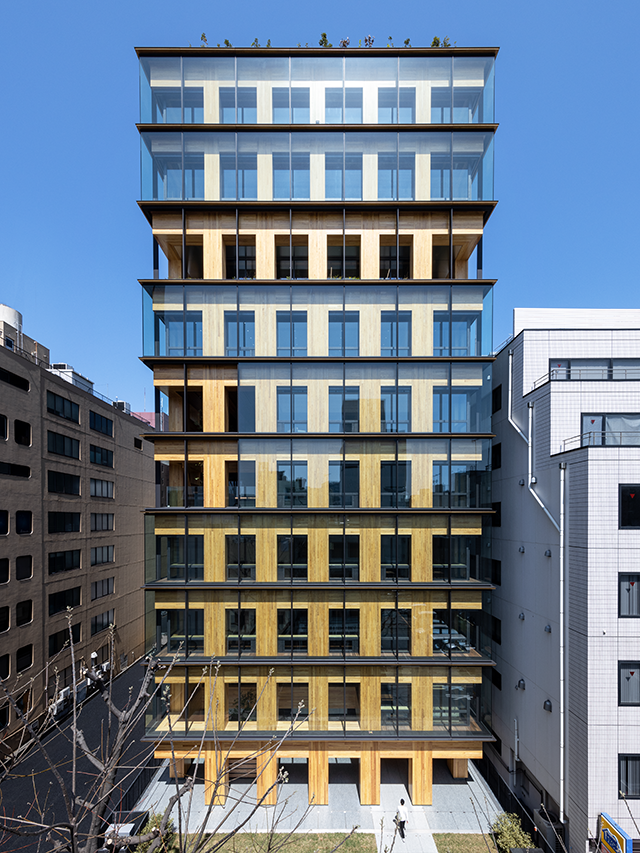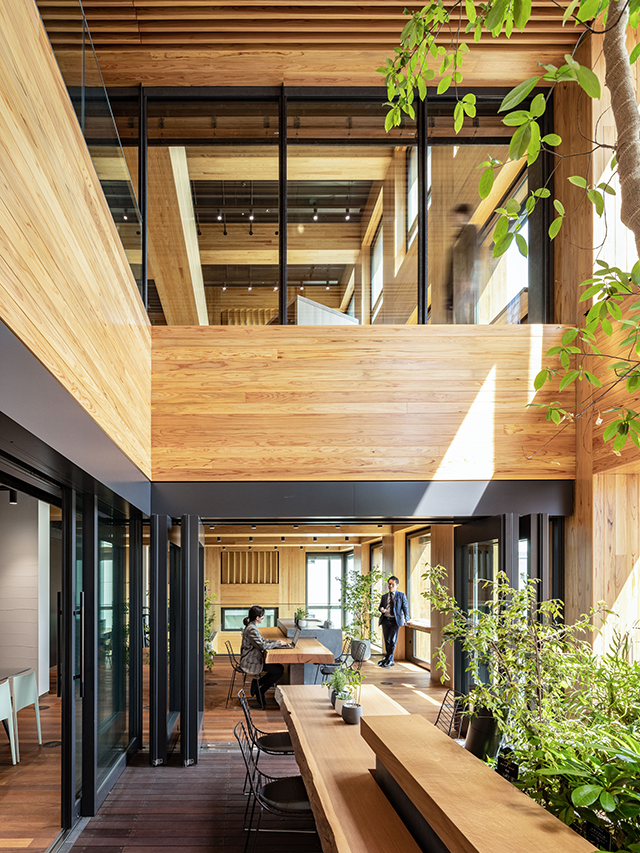 * 1 Forestry Agency "Target figures set forth in the Forest and Forestry Basic Plan (draft)" (announced in March 2021)
* 2 Fixed 1,650 tons by using wood, and reduced CO2 emissions by 1,700 tons compared to steel frame construction throughout the life cycle (our estimate)
* 3 This project has been adopted for the "Reiwa 1st Year Sustainable Building Leading Project (Wooden Leading Type)" and "2019 CLT Utilization Building Demonstration Project".
Source link