Travel
"NICHER TRAVEL", a travel platform where you can meet local experiences in niches | Latest articles | Livhub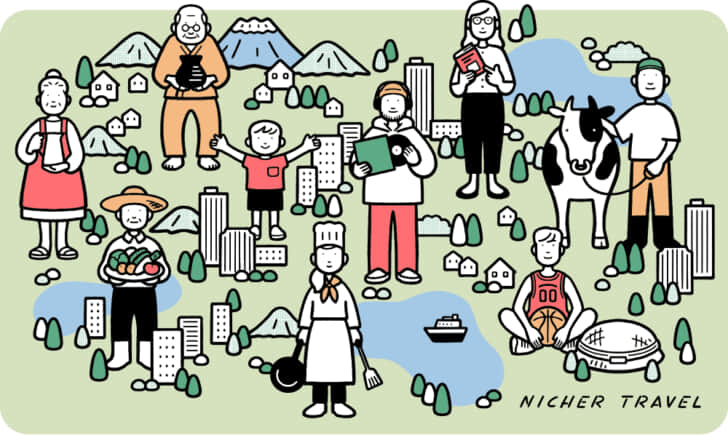 Through the trip, discovering something that will make you feel at ease and interacting with attractive people in the places you visit will be a strong memory. And when the experience is unprecedented, or when the memorable scenes and weather are combined, the story becomes even more vivid and memorable.
Hankyu Travel International Co., Ltd. and Navitime Japan Co., Ltd. jointly launched a new travel platform "NICHER TRAVEL" on June 15th to co-create the future of the region.
They will connect local governments, tourism associations, companies, brands, producers, creators, local people, etc. to plan creative and niche package tours one after another.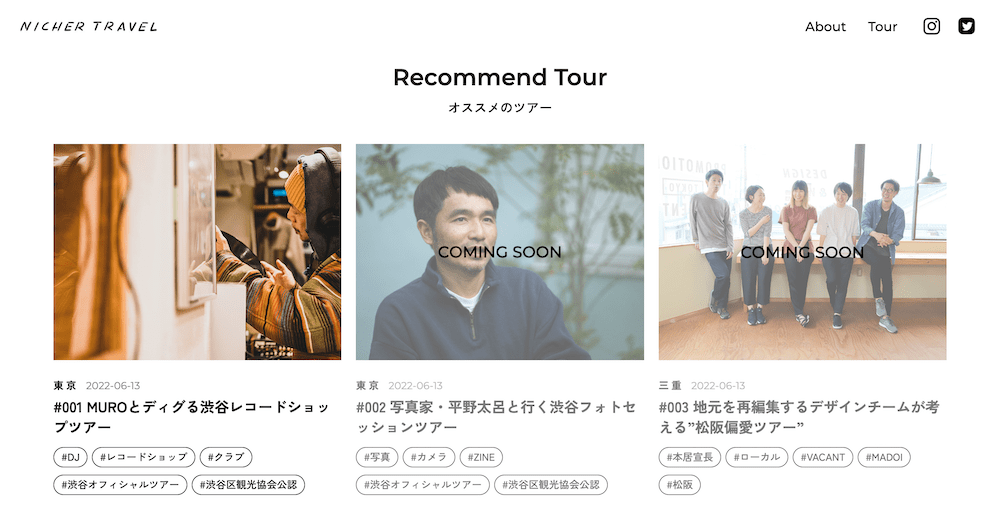 As the first tour, "[Shibuya Ward Tourism Association Official]MURO and Digging Shibuya Record Shop Tour" was held on July 2nd. The content is to visit the record shop recommended by MURO, a hip-hop MC / DJ / producer who has been influencing the Japanese music scene since the 90's. It is a niche content such as explaining the points when digging (excavating) records at a record shop or music, and listening to the records purchased while having dinner together with all the participants.
In addition, on the NICHER TRAVEL site, there will be a "Shibuya Photo Session Tour with Photographer Taro Hirano" scheduled to be held in Tokyo, and a "Matsusaka Unbiased Tour" scheduled to be held in Mie by a design team that re-edits the local area. There are many edgy local experiences that both local residents and visitors from outside can enjoy, such as tour notices such as "".
Why don't you go on a digging town with "NICHER TRAVEL"?
[Reference site]NICHER TRAVEL
The following two tabs change content below.

I like traveling and hot springs. Go abroad alone, drive a car alone to a famous hot spring in Japan. It has landed outside the African Continent and the Arctic South Pole, has visited more than 30 countries, and visited more than 100 hot spring resorts. Has experience as an editor of Okinawa tourism media and launching hotel media. She seriously thinks that "travel enriches people's hearts" and writes an article.