Entertainment
Hero Entertainment and TCI implement "war horse escort" event and "Dong Zhuo conquest" event in "Shin Sangokushi" Update commemorative logbo is also held | gamebiz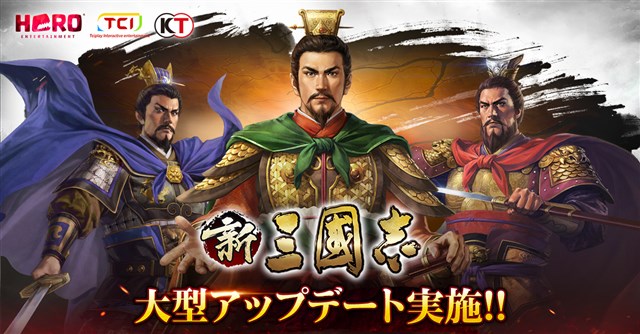 HK Hero Entertainment and TCI Entertainment Technology announced today (July 7th) that they have updated "Shin Sangokushi" to Ver3.2.
In the Ver3.2 update, new contents such as "War Horse Conquest" event and "Dong Zhuo Conquest" event are implemented and functional improvements are implemented.
[Update date]
Thursday, July 7, 2022
[Summary of update contents]
① "War horse escort" event added
"War horse escort" will be a new event with participation from all servers. The event is divided into a accumulation stage and a escort stage, and you can cooperate with members of your own country to earn luxurious rewards. At the accumulation stage, you can collect war horses by defeating the bandits that appear on the world map. War horses will be important in the later escort stage.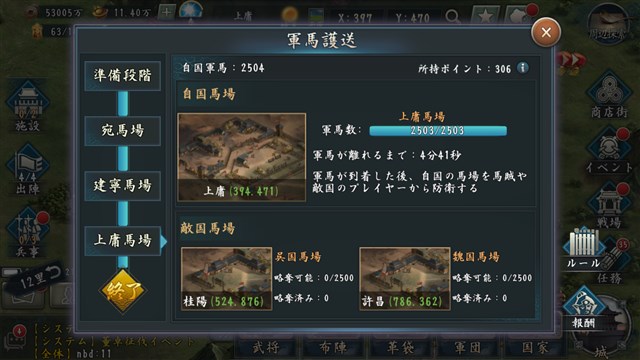 At the escort stage, the horses collected by the horse trader are taken through the three horses. While staying in the Baba, you will be attacked by players and bandits from other countries, so you need to protect your war horses with your own players.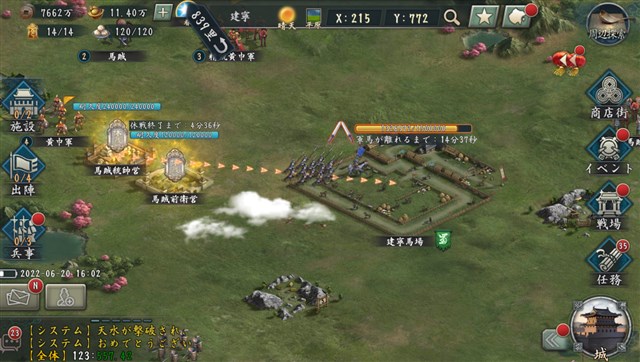 ② Addition of "Dong Zhuo Conquest" event
"Dong Zhuo Conquest" is a new event aimed at acquiring ownership of Ganmon Castle in the army corps. At the event, it is necessary to attack Kanmon and Ganmon Castle together with the members of the corps. First, all players, regardless of country, need to break through the first fortress, the Fire Station and the Ganmon Gate, picking up the fire stones that have fallen on the map, strengthening the catapult, and destroying the Ganmon Gate. When it breaks through the Ganmonkan, it competes with the players of other corps and the army of Dong Zhuo for the Ganmon Castle, and finally the corps with the longest suppression time acquires the ownership of the Ganmon Castle.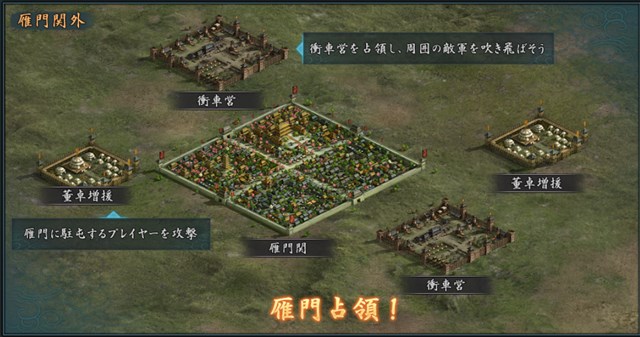 ◆ Update commemorative login bonus
Period: July 7th (Thursday) -July 16th (Saturday)
A limited-time login bonus event will be held to commemorate the Ver3.2 update. You can get various items such as "UR Favor Treasure Box (8)" that can get the liking of military commanders (Li Si, Bai Qi, Wen Yang) with login bonus. If you log in for a total of 10 days and collect "UR Favorable Treasure Box (8)", you can get the amount of liking that can be exchanged for any one of the above 3 UR warlords.
* Event period and contents are subject to change without prior notice. You can check the latest information on official Twitter or on the official website.
■ "Shin Sangokushi"
Google Play
App Store
(C) KOEI TECMO GAMES CO., LTD. All rights reserved.
(C) Shanghai TCI Entertainment Technology Corp. All Rights Reserved.
(C) HK HERO ENTERTAINMENT CO., LIMITED. ALL RIGHTS RESERVED.
Source link