Lifestyle
Saori Honda's "Don't hesitate" collection of tips for selecting and storing things | Reading of fashion magazine "Linen"
The clothes and lifestyles of wonderful people are packed with ideas for making everyday life shine. Therefore, we asked Saori Honda, an organizer and storage consultant, to tell us about lifestyle and fashion ideas for a comfortable life. Why don't you enjoy a healthy summer with hints that you and the people around you can spend comfortably? * Information about your home at the time of the September 2019 issue of Linen.
table of contents
Saori Honda's "Don't hesitate" selection and storage tips
Carefully selected colors and designs for a wardrobe that won't hesitate
Saori Honda is busy raising two boys while working as a professional organizing consultant. Now that time is running out, he says, "It's important not to get lost" in both housework and fashion.
"I want to shorten the time to think about what to do …. That's why I'm carefully selecting the contents of my wardrobe."
For example, summer tops are mainly white or black, which is easy to match with any bottoms you have. We have decided to use "Uniqlo U", which is a T-shirt for everyday use, which can be replaced in one season even if it gets dirty by children, and it is available in different colors.
"Once you decide on this, you'll be well dressed in the morning and you won't be disappointed when you go shopping. If you think it's too simple and lonely, try accenting it with accessories such as colorful socks and brooches. I am. "
Due to the short working hours, we also actively utilize convenient items such as washer-dryers and automatic cooking appliances.
"We are trying to live comfortably with as little effort as possible."
■ See Saori Honda's ideal laundry room & bedroom ↗
---
Hint! 01
Prioritize the visibility of the closet

A closet at Honda's house that collects clothes for four family members in one place. If you arrange it so that you can see it at a glance, you will not hesitate even in a busy morning.
For efficient storage by dividing the area for each person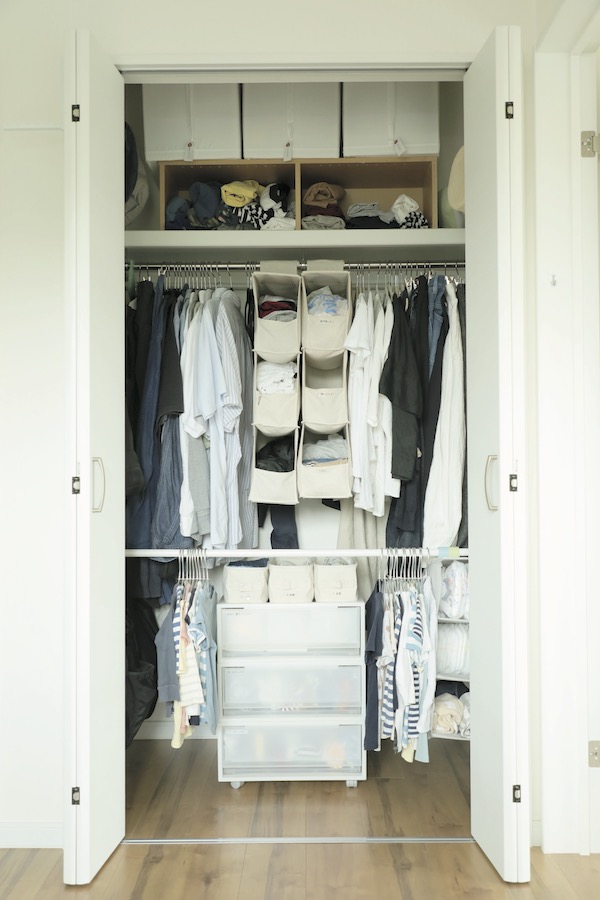 The built-in closet stores clothes and innerwear for four family members. "By putting them together in one place without dispersing them, it will be easier to get dressed and clean up the laundry."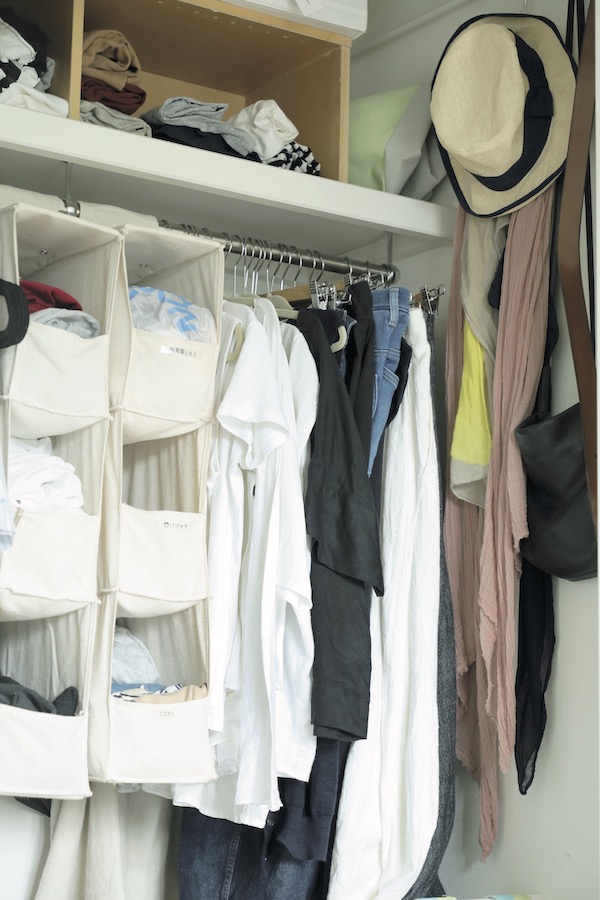 For Honda's, go to the upper right zone. Wrinkles are hung on hangers, and T-shirts and cut-sews are put in boxes so that you can see them at a glance. Hats and stalls can be hung on the wall to make effective use of space.
---
Hint! 02
Wardrobe is squeezed in shape and color

Make your everyday clothes a "don't hesitate" wardrobe by narrowing down the shapes and colors so that any combination of items will look great.
The bottoms you like are available in different colors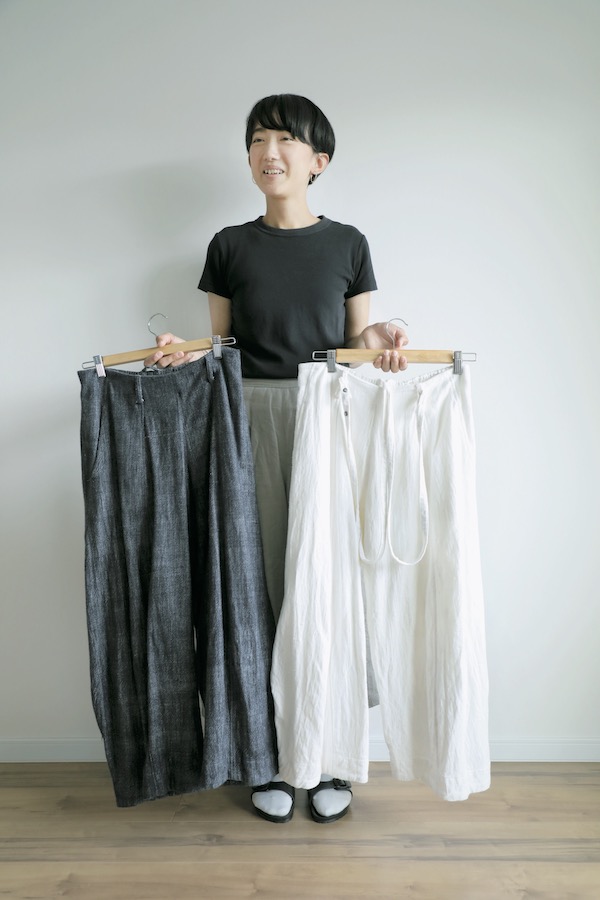 There are two types of wide pants for "CALICO" that are active all season, indigo and white. "I like the shape, so I bought it in different colors. It's easy to match with any tops and it's convenient."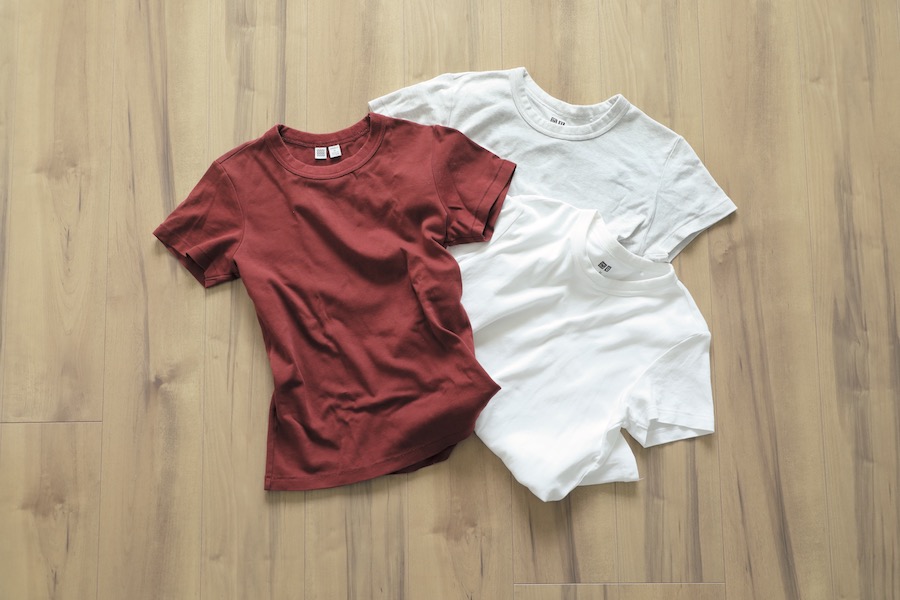 Uniqlo T-shirts are a staple
The elastic "Uniqlo U" T-shirt is an excellent item that does not show through the inner even if you wear it with just one piece. "Even if you wash it with a washing machine, it will not lose its shape, so you can wear it even in white without worrying about dirt."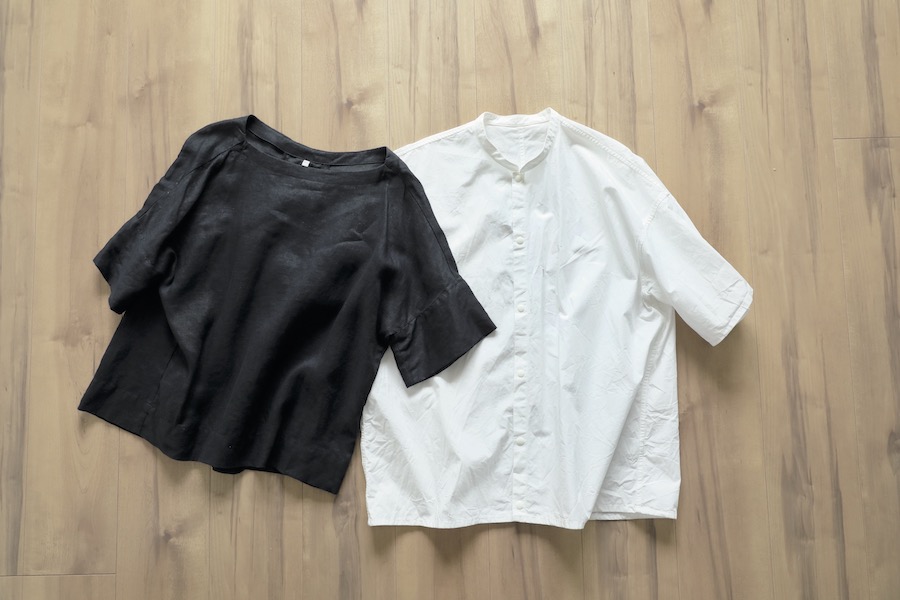 Tops are mainly white and black
For blouses for going out, select cotton or linen materials that can be washed and dried immediately. "It is also important that it does not wrinkle easily. We mainly have white and black that are easy to match with any bottoms."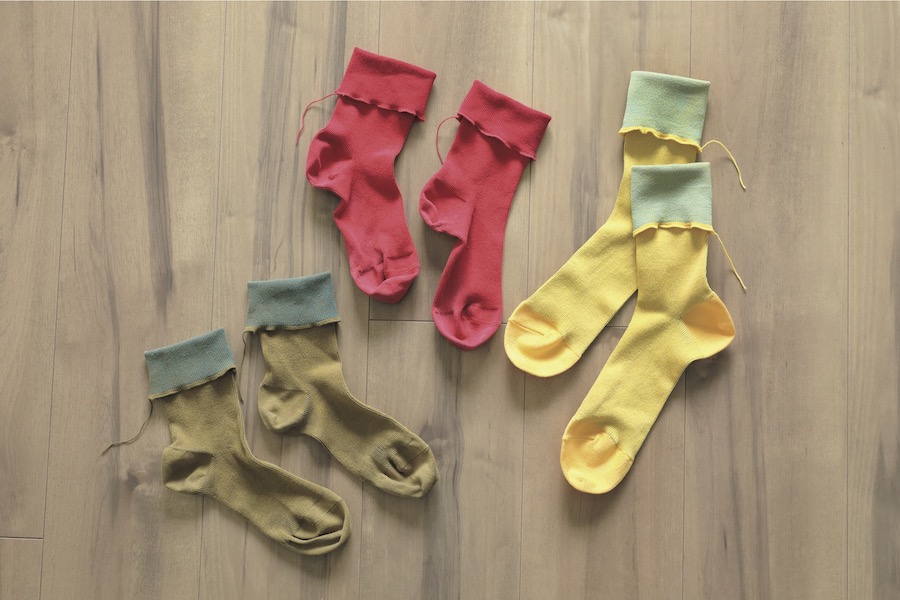 Playful at your feet
As the clothes are simple, choose colorful socks for an accent. "I like the color combination of" Himukashi "socks. It's also attractive because it's easy to wear and durable."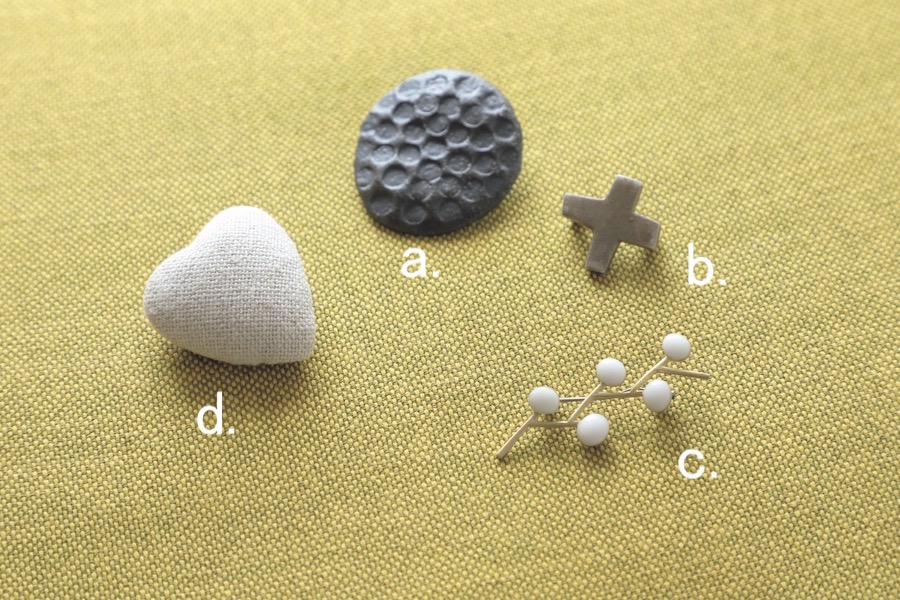 A brooch around the chest
When you want to be more fashionable than usual, such as when you meet people, put a brooch on the chest of the cage. "In the case of a brooch, I choose what I like as a work rather than how easy it is to match with clothes. It's similar to the feeling when choosing a vessel."
Purchased at "coto.coto" in Matsumoto. b. Purchased at "mokodi" in Nagoya. c. A gift from your husband. d. "CHICU + CHICU 5/31".
---
Hint! 03
Rely on cooking appliances that do not use fire

Introduced cooking appliances that are both convenient and delicious so that you do not have to work in the kitchen for a long time in hot weather.
A delicious stew is completed just by adding ingredients and seasonings
In summer, I want to spend as little time in front of the stove as possible. "Hot Cook" introduced by Mr. Honda is a convenient cooking appliance that you can cook by simply putting ingredients and seasonings, pressing the switch, and leaving it alone.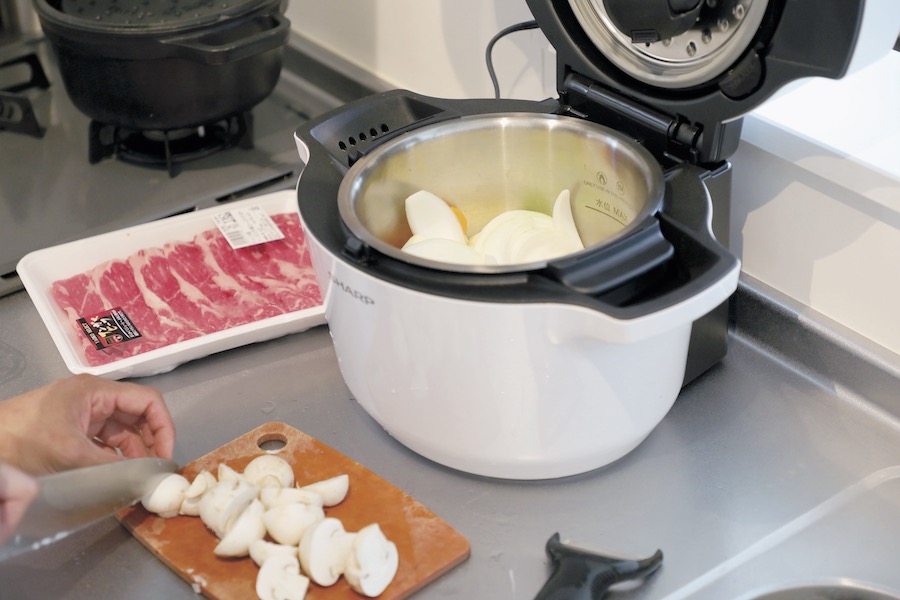 The menu for this day is beef stew. First, put the cut vegetables and meat into the pan.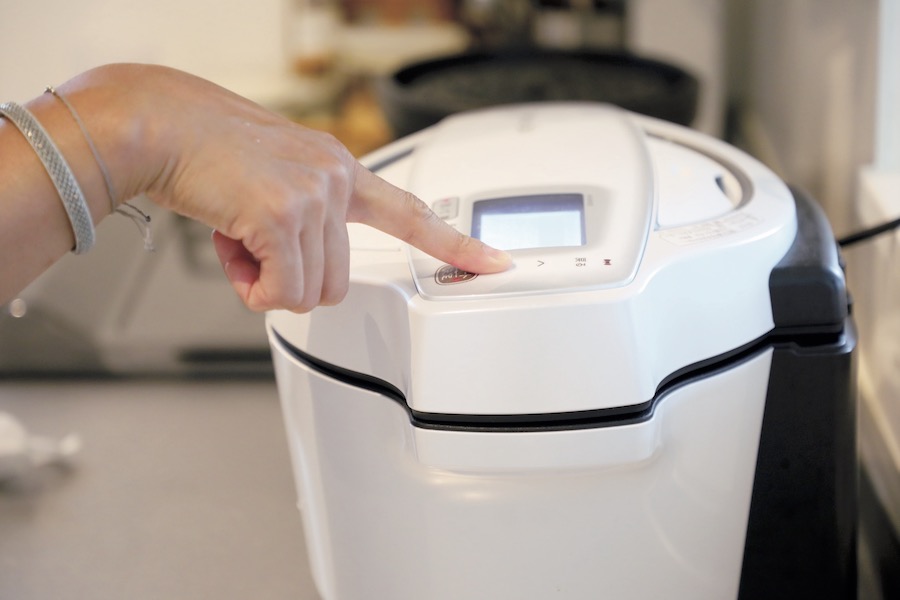 Select a dish name and switch on.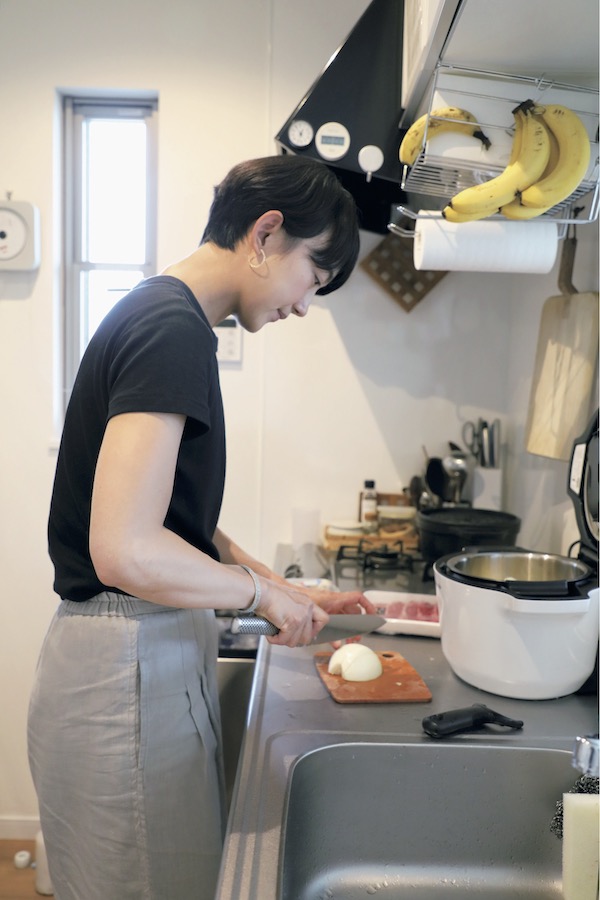 "Since it can be cooked anhydrous, the stew and miso soup will have a delicious finish with the umami of the ingredients."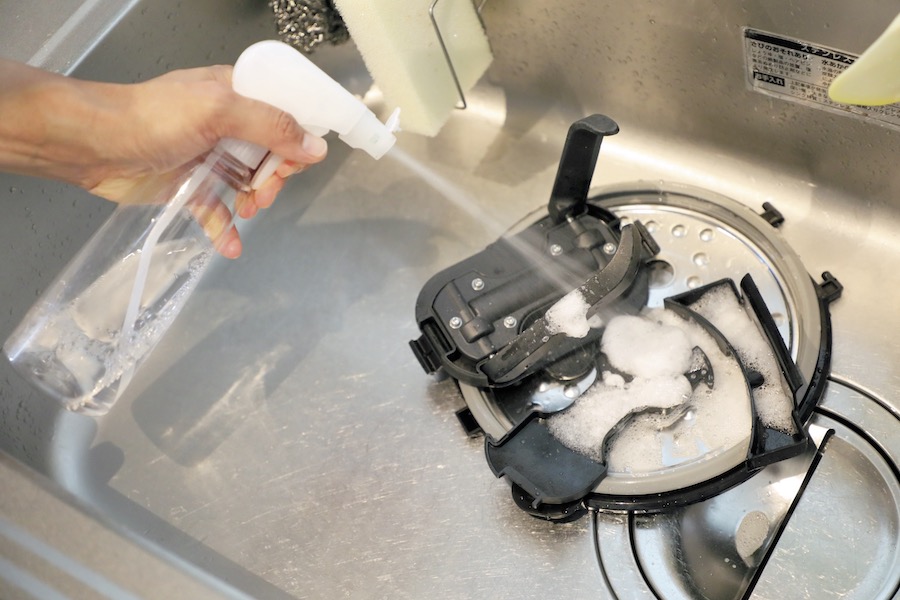 If you use a foam spray type detergent, it is easy to wash small parts.
---
Hint! 04
Reduce the burden of housework with a washer / dryer

In the summer when the amount of laundry increases, make full use of the washer / dryer. It reduces the hassle of housework and devotes time to other things.
Functional placement is also the secret to improving efficiency
Since the birth of her second child, Honda says that the amount of laundry has increased dramatically, such as changing clothes and towels for nursery schools.
"It's a hassle to dry each time, so I took the plunge and bought a washer / dryer. Dry only the wrinkled items with a hanger, and put the others in the dryer."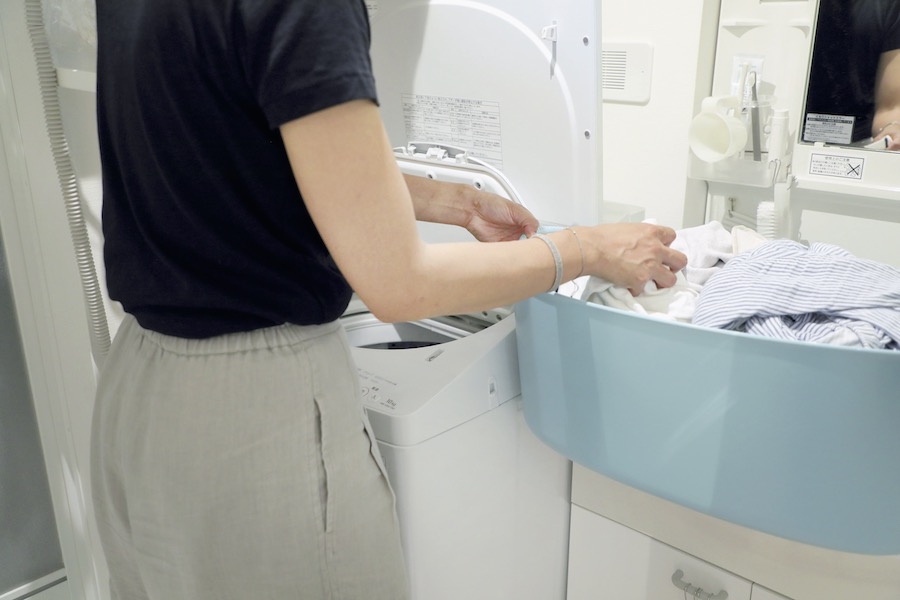 I love the IKEA laundry basket, which has plenty of space.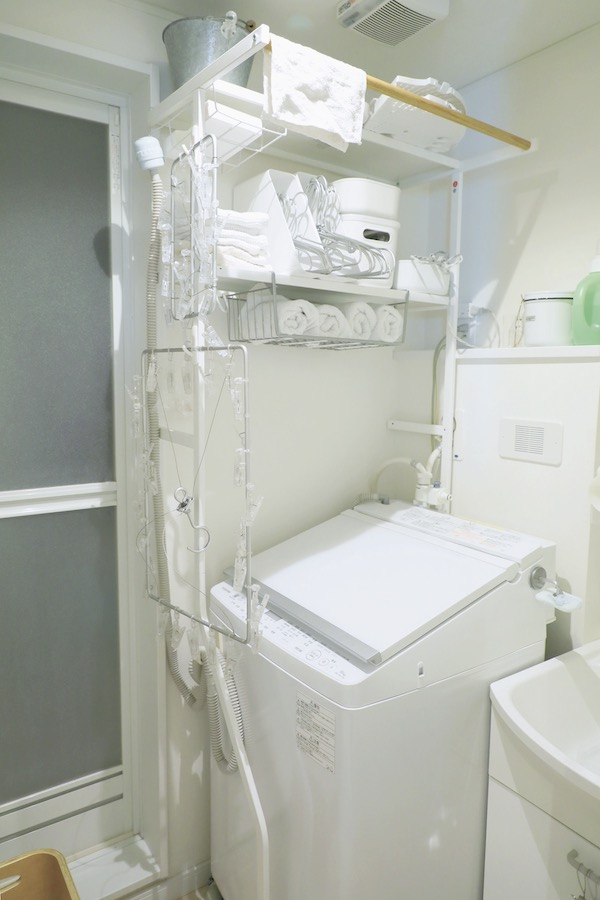 All the necessary items for washing are put together in one place and functional.
---
COLUMN /
Stocking easy watering type tea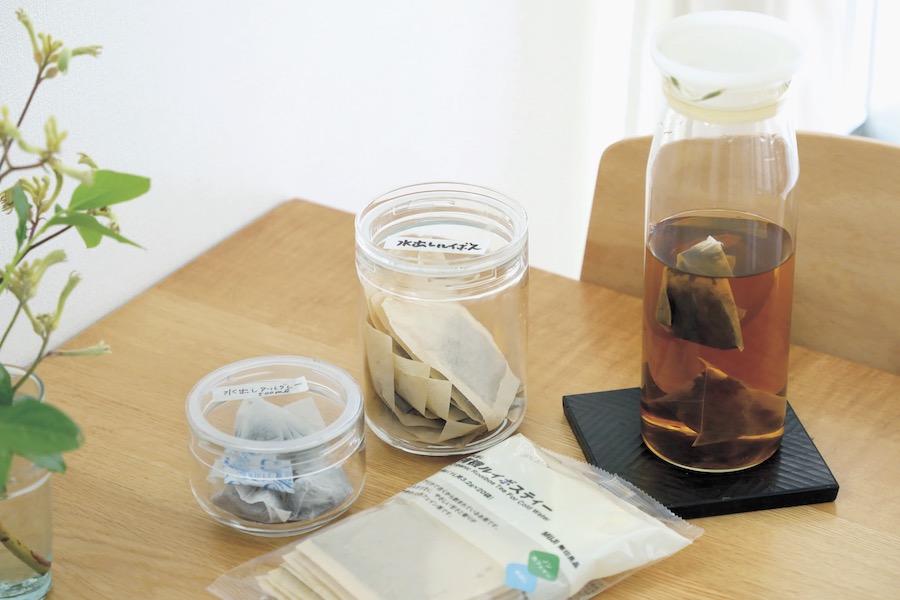 Water-draining type tea that does not require boiling water is also useful in the hot summer.
"My favorite MUJI rooibos tea and iced tea are always in stock. Tea bags are refilled in glass jars and labeled to show how many liters they are for."
■ See the floor plan of a new house filled with the ease of living of Saori Honda ↗
---
I heard the story … Saori Honda
PROFILE
As a professional organizing consultant, I propose a storage technique to keep things tidy up without difficulty. His books include "Recommendations for Happy Storage" (SHUFUNOTOMO) and "Life is an Experiment Today" (Daiwa Shobo). She gave birth to her eldest son in 2016 and her second son in 2018.
---
photograph: Miho Kakuta text: Hanae Kudo web edit: Mina Ota
From the September 2019 issue of Linen
* Please refrain from reprinting images and texts without permission.
Source link