Travel
Tienmin International Travel GK | Tourism Industry Latest Information Travel Vision
Corporate PR
Tienmin International Travel is a travel agency founded in Vietnam in 2014 and is based on "customer first". We are looking for staff with the opening of the Japan office.
We provide comprehensive support such as inbound tours from Vietnam to Japan, tours from Japan to Vietnam, airline tickets, hotels, optional tours, visa arrangements, etc.
Composed of a team of experienced leaders, young, enthusiastic and dynamic employees, with the motto "Quality makes a brand", we constantly strive to improve and improve our services to provide the best service to our customers.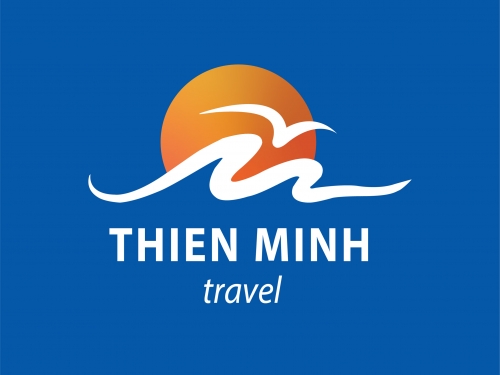 A travel agency established in Vietnam in 2014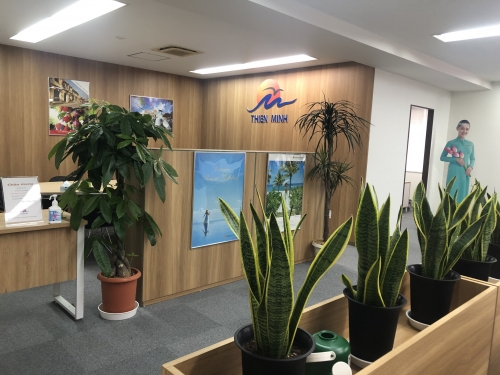 The office is a 5-minute walk from Osaka Metro Nagahoribashi Station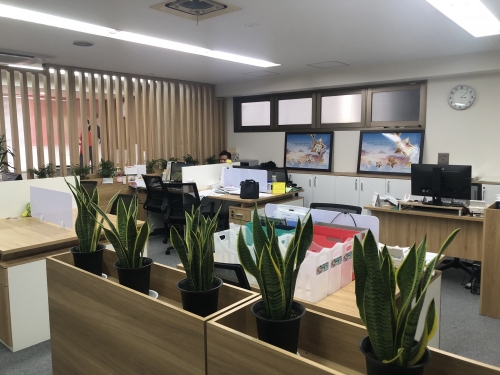 It 's a new office that just opened.
company name

Tienmin International Travel GK

Industry

Travel agency

Job summary

accounting

Employment status

full-time employee

Job Description

・ Person in charge of monthly and annual financial statements (in cooperation with a tax accountant)
・ Sales management and balance management of group sales offices
・ Payroll
・ Consumption tax refund procedures, etc. using accounting software
・ Accounting-related document management
・ Accounting business guidance for related sales offices

Occupation

accounting

Work location

Osaka head office


5 minutes walk from Osaka Metro Nagahoribashi Station

Working hours

Mon-Fri 09: 30-18: 30 (including 1 hour break)

Salary

Monthly salary from 220,000 yen (180,000 yen during the trial period)
* Trial period 3 months

Treatment and benefits

Transportation expenses (up to 20,000 yen per month)
Complete with social insurance
paid holiday

holiday

Saturdays, Sundays, and public holidays
New year holiday season
Summer vacation

Application conditions

Experienced in accounting work (those who have more than 3 years of experience are welcome, those who have worked at a travel agency are even better)

Application method

Please email your resume and resume.


osaka-office@thienminhtravel.vn
Person in charge: Jep

contact address

osaka-office@thienminhtravel.vn

Personnel name

Jep

others

■ □ ■ □ ■ □ ■ There is a congratulatory money system for this job offer ■ □ ■ □ ■ □ ■

If you decide to hire, we will give you a congratulatory money of 30,000 yen from Travel Vision.
Please contact recruit@travelvision.co.jp!

● Please apply for the congratulatory money with Travel Vision within 90 days from the date of receiving the recruitment notice from the applicant company.

● After accepting the application, we will confirm the employment with the applicant company and then pay the congratulatory money.

● The congratulatory money will be paid after confirming that you will continue working for 30 days from the day you first arrive at the office.
* If you leave the company within 30 days of your first arrival, we will not pay the congratulatory money.

● The transfer fee for payment of congratulatory money will be borne by the hiring decision maker.

● The hiring decision-maker consents to the use of personal information necessary for payment of congratulatory money based on our privacy policy.

● Our company does not matter whether or not we are hired. Please note.

● If the information registered by the hiring decision-maker at the time of application is false, we will not pay the congratulatory money for joining the company regardless of intentional or negligence.
Company Profile
company name

Tienmin International Travel GK

Branch name

Japan branch office

Representative's name

LE BICH DIEP

address

〒542-0082
1-13-3 Shimanouchi, Chuo-ku, Osaka-shi, Osaka
Ookini Higashi Shinsaibashi Building 303

phone number

06-7860-4755

FAX

06-7860-4755

Business content

Travel industry

Date of establishment

October 11, 2022

Capital

50 million yen

number of employees

8 people

Office

Osaka, Tokyo, Hanoi

Main customer

Vietnam Airlines, VietJet Air, Bamboo Airlines
Source link