Travel
EVENT LAB (TURKISH Air & Travel) | Tourism Industry Latest Information Travel Vision
Corporate PR
We will realize "high quality value creation" by making full use of the know-how that can only be achieved by specializing in Turkey.
Utilizing our network with Turkey, we are able to make various high-quality arrangements, and we are also focusing on SEO measures and content marketing under Corona. In addition to our own website, we sell using LINE.
We believe that it is important for us to know how to enjoy traveling, which changes every day, and after joining the company, we are confident that we will travel around Turkey with our customers and deepen their local knowledge. We will be able to guide and propose to our customers.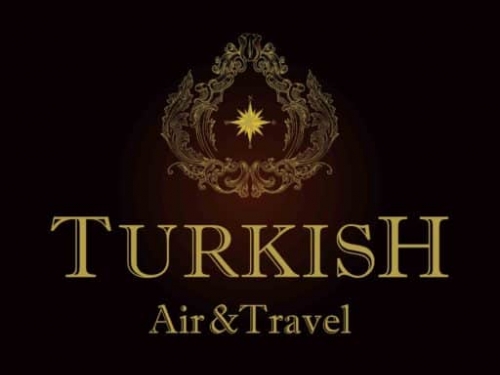 logo
Travel salon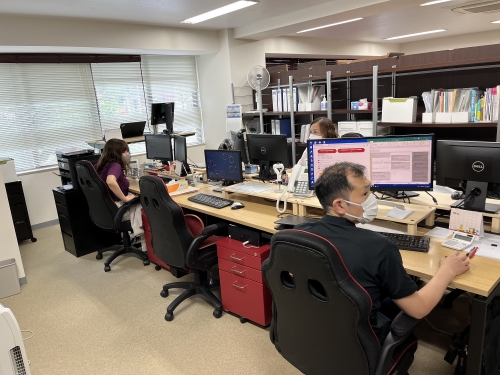 office
company name

EVENT LAB Co., Ltd. (TURKISH Air & Travel)

Industry

Travel agency

Job summary

Worked at a travel agency (more email, LINE, and phone calls than visiting)
A first-class travel agency specializing in Turkey travel, we cooperate with local Japanese staff as an expert in Turkey travel to disseminate the charm of Turkey.

Employment status

Full-time employee / There is a trial period

Job Description

・ Customer support for inquiries regarding travel to Turkey (face-to-face, telephone, email, LINE, etc.)
・ Air ticket reservation (including ticketing request to wholesaler)
・ Ground arrangement
・ Product creation, etc.

Occupation

Reservation / Arrangement

Work location

Daikanyama Travel Salon
3-7-1 Ebisu Minami, Shibuya-ku


3 minutes walk from Daikanyama Station on the Tokyu Toyoko Line
5 minutes walk from Nakameguro Station on the Tokyu Toyoko Line
10 minutes walk from JR Ebisu Station

Working hours

Mon-Fri 09: 30-18: 30 (including 1 hour break)

Salary

Monthly salary 350,000-450,000 yen
* Determined based on our rules based on skill and experience

Treatment and benefits

Commuting allowance (up to 15,000 yen / month)
Social insurance (employment insurance, workers' accident compensation insurance, welfare pension, health insurance)
Annual paid leave
Salary increase
bonus

holiday

124 days of annual holidays

2 days a week (Saturdays, Sundays, and holidays)
New year holiday season
Golden week


Although we are a travel agency, we are closed on weekends and holidays. I also value my private time. Working hours can also be adjusted flexibly, and we are proceeding while adjusting among our employees.

Application conditions

Those who have experience in GDS reservation operation (We use Amadeus)
* There is no ticketing work

Application method

Please send your resume / CV by e-mail attachment.


recruit@turkish.jp
Person in charge: Sanae Kawamura

[Flow until adoption]Document screening 1 time ⇒ Interview 2 times ⇒ Unofficial decision

contact address

recruit@turkish.jp

Personnel name

Sanae Kawamura

others

■ □ ■ □ ■ □ ■ There is a congratulatory money system for this job offer ■ □ ■ □ ■ □ ■

If you decide to hire, we will give you a congratulatory money of 30,000 yen from Travel Vision.
Please contact recruit@travelvision.co.jp!

● Please apply for the congratulatory money with Travel Vision within 90 days from the date of receiving the recruitment notice from the applicant company.

● After accepting the application, we will confirm the employment with the applicant company and then pay the congratulatory money.

● The congratulatory money will be paid after confirming that you will continue working for 30 days from the day you first arrive at the office.
* If you leave the company within 30 days of your first arrival, we will not pay the congratulatory money.

● The transfer fee for payment of congratulatory money will be borne by the hiring decision maker.

● The hiring decision-maker consents to the use of personal information necessary for payment of congratulatory money based on our privacy policy.

● Our company does not matter whether or not we are hired. Please note.

● If the information registered by the hiring decision-maker at the time of application is false, we will not pay the congratulatory money for joining the company regardless of intentional or negligence.
Company Profile
company name

EVENT LAB Co., Ltd. (TURKISH Air & Travel)

Representative's name

Gem Chaka Rose

address

〒1500022
3-7-1 Ebisu Minami, Shibuya-ku, Tokyo
Daikanyama Shimada Building 2nd floor

phone number

03-5784-3844

FAX

03-5784-3845

URL

http://turkish.jp/

Date of establishment

August 20, 2014

Capital

50,000,000 yen

Travel Agency Type 1 Japan Tourism Agency Registered Travel Agency No. 1997
Regular member of Japan Association of Travel Agents (JATA)
Repayment business deposit system / JATA bond guarantee system Regular member
Member of the Travel Industry Fair Trade Council
Source link