Fashion
Discerning denim belt! Edox with a scent of tide | Fashion | Safari Online
2022.07.20 NEW Shopping


Discerning denim belt! bespoke watch with a scent of tide
It is an effective technique to add a wristwatch to the dress that makes adults feel comfortable. Therefore, we recommend the one that the EC site "Safari Lounge" made by making a special order for . The gap, which combines a luxurious face with an exquisitely discolored denim belt, is something you can't find anywhere else. With plenty of tide, it's perfect for the coming season! If you are interested, please check it out!
TAGS:

Buy at Fashion official online store
The discolored denim belt and the blue face are a perfect match!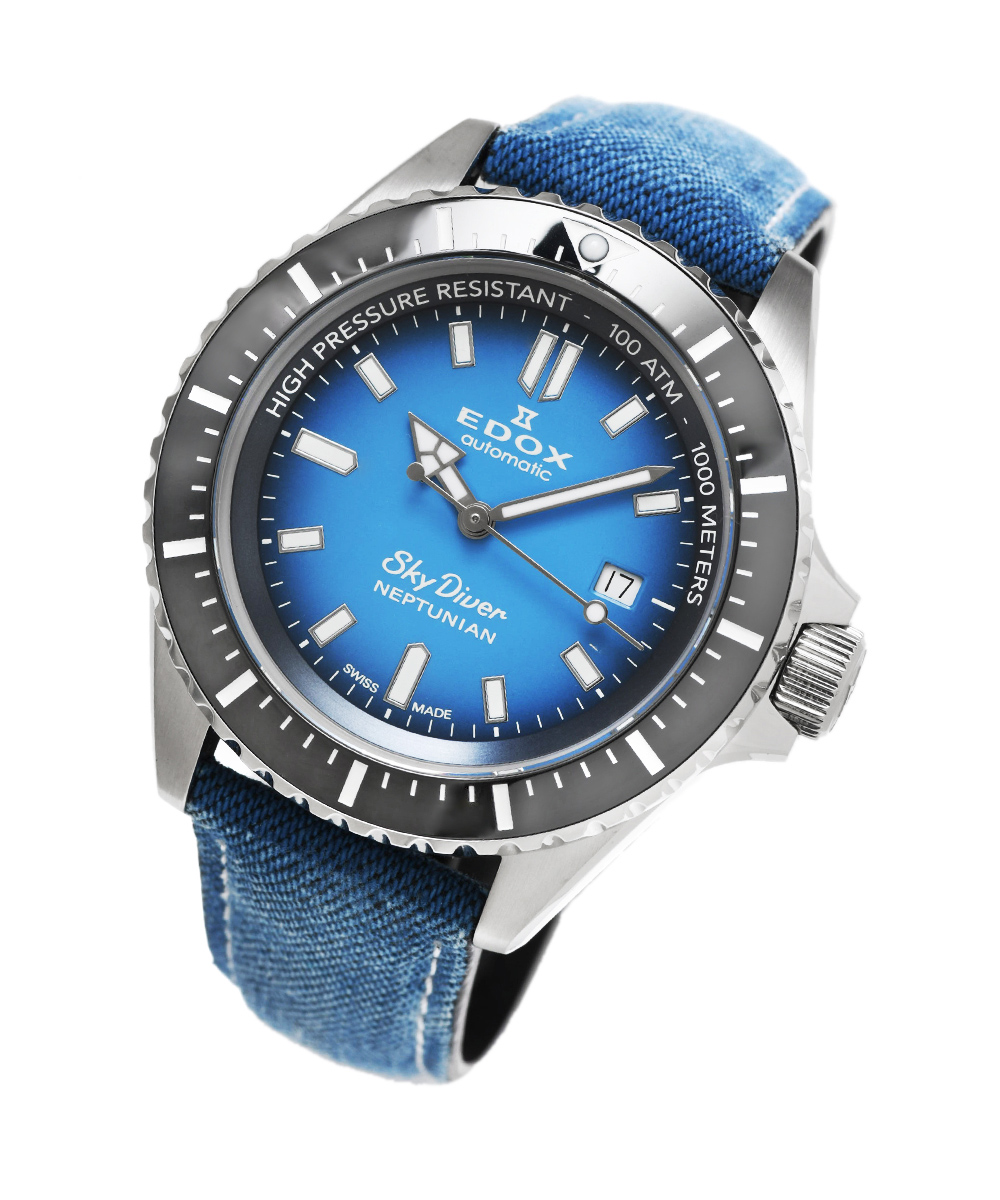 [Scheduled to arrive in early August, bespoke / pre-sale product]"Skydiver Neptune" diver's watch 207,900 yen (Edox / Safari Lounge)
The diver's watch, which bears the name of the collection "Neptune", the god of the sea, is one that has been made in detail, such as using high-tech ceramic, which is a very hard material for the bezel. This time, Okayama denim carefully selected as a bespoke model of "Safari Lounge" is adopted as the material of the belt. It is a masterpiece that sticks to natural discoloration and repeatedly modifies the sample. The blue gradation reminiscent of the deep sea used for the dial and the moderately faded blue denim show a unified look.
Of course, the functionality is also considerable!
Since the belt is processed into a belt after being discolored at the stage of the fabric, the color is firmly discolored up to the seams so that it cannot be seen floating. In addition, the professional diver's watch is a full-fledged watch with a water resistance of 1000m. Equipped with Superluminova X1, which is the brightest in luminous paint, to ensure visibility at night. It's playful that the Neptune of this collection name is engraved on the back of the case!

A black denim belt with a chic look!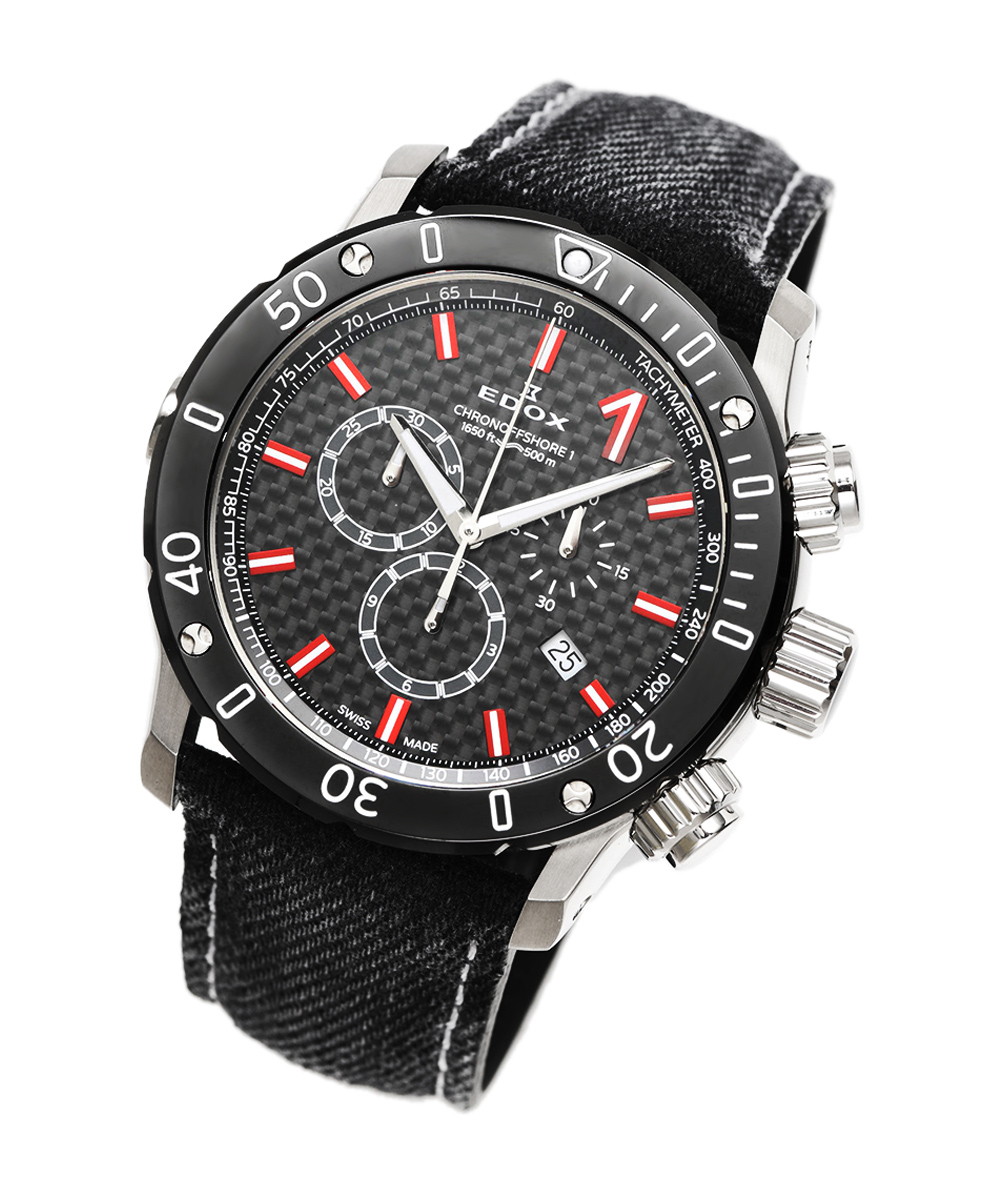 [Scheduled to arrive in early August Bespoke / pre-sale product]"Chrono Offshore 1″ Watch 189,200 yen (Edox / Safari Lounge)
This "Chrono Offshore 1" is inspired by the powerboat race called F1 in the sea. This work, which has been put together in high specs, uses red as a point for the index, giving it an exquisite accent. This is also a bespoke model with a black denim belt. The moderately discolored denim fabric and the red index on the dial are simple yet playful models.
It's durable so you can use it easily!
This is also carefully processed at the fabric stage! It uses tough materials such as high-tech ceramic bezel and carbon dial, and boasts a water resistance of 500m. In addition, rubber is pasted on the back of the belt, so it's perfect for this season when it's easy to sweat!

Follow Us
We will send you the latest information on Safari Online.
Source link