Business
Takumi Business Place's "Takumi Method" collaborates with WOW WORLD's new CDP solution "WOW engage": Jiji.com
[Takumi Business Place Co., Ltd.]
Business alliance as a support partner in the project facilitation area
Takumi Business Place Co., Ltd. (Headquarters: Minato-ku, Tokyo, Chairman: Junzo Hagimoto, President: Toyohisa Tanaka, hereafter Takumi Business Place), which handles everything from business design to system development, is a communication system "WEBCAS". ) "WOW WORLD Co., Ltd. (Wow World / Headquarters: Shinagawa-ku, Tokyo, President: Kazuo Mino, TSE Prime Market: Securities) that supports the solution of communication issues in corporate marketing and customer success through planning, development and sales. We are pleased to inform you that we have formed a business alliance with Code 2352 (hereinafter referred to as WOW WORLD).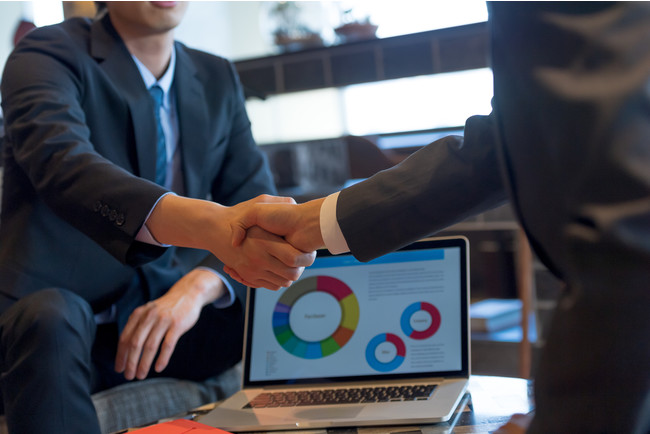 ■ Background of business alliance
"Takumi Method" provided by Takumi Business Place is an open business design method that anyone can utilize with a focus on value creation.
It can be used continuously from the start-up stage of a business, team or project, to the subsequent planning to implementation phase, and all elements from vision to activity can be tracked. Therefore, by referring to the business model from time to time, members and related parties can reconfirm the purpose of each activity and appropriately determine priorities, and have the ability to plan new businesses and improve operations. Improvement will be realized.
WOW WORLD is planning to release CDP (Customer Data Platform Solution "WOW engage" in the summer of 2022. "WOW engage" is personal information, purchasing information, and websites that are managed separately within the company. After integrating the behavior history of the company, analyze it using methods such as statistical causal reasoning, and take measures to increase customer engagement, such as "do not send information that the customer does not want" and "replace it with another information". It is a service to propose.
As a result, companies will be able to select and deliver the best information to their customers at the right time, and maximize the marketing effect.
Takumi Business Place supported the project design by "Takumi Method" at the planning stage of this "WOW engage". At that time, it was an opportunity for this business alliance to receive an evaluation such as "By drawing the value of major business stakeholders including customers from a future perspective, we were able to embody important strategies and activities for the project." rice field.
In order to effectively utilize "WOW engage", project facilitation across various operations and organizations is required. Therefore, Takumi Business Place has formed a business alliance with WOW WORLD to support the business improvement and organizational reform that occur with the introduction of "WOW engage", and will provide consulting through "Takumi Method". became. Specifically, we support the creation of project value, clarification of visions and concepts, improvement of business flows and organizations, and contribute to the success of client companies' businesses.
Takumi Business Place will continue to provide business alliances and services that will lead to the success of our customers' business ideas, improve the motivation of workers, and eventually contribute to society.
■ What is Takumi Method?
Takumi Method is a planning method for doing business design. By introducing a model that expresses business value as an advanced form of requirements development, it has been expanded so that it can be used for business activities that do not include IT. It is an open method provided by Takumi Business Place that can be used by anyone born in Japan, and was developed by Junzo Hagimoto, the chairman of the company. Mainly as a business (service, product) design (planning) method, it has been used in a wide range of organizations from multiple major companies to NPOs.



https://www.takumi-businessplace.co.jp/takumi-method/
■ About WOW WORLD Co., Ltd.
WOW WORLD supports corporate marketing and customer success communication issues through planning, development and sales of the communication system "WEBCAS" centered on email delivery and form creation.
Announced the new CDP solution "WOW engage" on May 16, 2022. Scheduled to go on sale in the summer of the same year.
Main business contents Development and sales of communication system "WEBCAS" series
Consulting and production of email content and web questionnaires
Providing CMS by group companies
Established April 1995
Headquarters location 7-20-9 Nishigotanda, Shinagawa-ku, Tokyo
Listed Stock Exchange TSE Prime Market (Securities Code 2352)
Representative Director and President Kazuo Mino
URL https://www.wow-world.co.jp
■ About Takumi Business Place Co., Ltd.
Main business contents Business consulting and education utilizing Takumi Method
Salesforce introduction and construction service
Location 4-3-1 Toranomon, Minato-ku, Tokyo Shiroyama Trust Tower 27th floor
Representative Director and Chairman Junzo Hagimoto, President and Representative Director Toyohisa Tanaka
Established July 2009
URL https://www.takumi-businessplace.co.jp/
● Contact for inquiries regarding this release
Takumi Business Place Co., Ltd.

Please contact us from the URL below.
https://www.takumi-businessplace.co.jp/inquity/index.html?idx=3
To details of corporate press release (2022/07 / 20-11: 47)
Source link