Food
"This Food Does Not Exist" that can generate high quality photos of food that does not exist in the world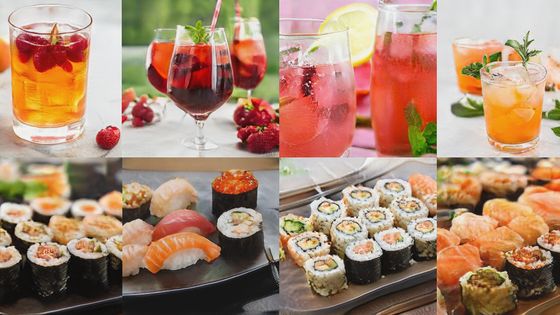 Developed and released by Uber engineers in 2019This Person Does Not ExistHas attracted worldwide attention as a tool that can use AI to generate faces of people who do not exist in the world. After that, "to generate an anime image that does not exist in this world"This Anime Does Not Exist", Created for foot fetish"This Foot Does Not Exist", Can generate pictures of fictitious cats"This cat does not existVarious similar tools have appeared.A new Swiss machine learning engineerFlorian LaurentHe can generate pictures of foods that don't exist in the world.This Food Does Not ExistAnnounced that it has been developed.
GitHub –nyx-ai / stylegan2-flax-tpu: Training StyleGAN2 on TPUs in JAX
https://github.com/nyx-ai/stylegan2-flax-tpu
This Food Does Not Exist | stylegan2-flax-tpu
https://nyx-ai.github.io/stylegan2-flax-tpu/
"This Person Does Not Exist", which generates a human face photo, is a kind of AI algorithm.Generative Adversarial Network (GAN)Based on "StyleGAN"This Food Does Not Exist" is an improved version of StyleGAN.StyleGAN2It is made based on.
In the machine learning industry in recent yearsOpenAIDeveloped by "DALL-EUsed inDiffusion modelIs in fashion, and the diffusion model is catching up with the StyleGAN model, which is superior in terms of photographic realism. Laurent also points out that while the diffusion model has excellent controllability because it can generate images from text information, it requires a larger model and has a long generation time. It is explained that "This Food Does Not Exist" was developed using StyleGAN2 this time because it costs a lot of money to use the diffusion model.
Laurent said Google's machine learning processor "TPU v4-8We trained each of the four StyleGAN2 models within 10 hours using one. This is the photo generated by "This Food Does Not Exist" trained with cookie images. The size of each image is 256 pixels x 256 pixels.


On the other hand, the image of "a pile of cookies on a plate" generated by "DALL-E" is now …


"DALL-E" derived from ""CraiyonThis is the image generated in. The image generated by "This Food Does Not Exist" is comparable to "DALL-E", and it can be seen that it is more accurate than "Craiyon".


Besides cookies, Laurent also has cheesecake …


Cocktails


I am training "This Food Does Not Exist" to generate images such as sushi.


"This Food Does Not Exist" is not published as a web service, but optimized for TPU trainingcodeAnd pre-learnedmodelIs published on GitHub.
Copy the title and URL of this article
·Related article
"This person does not exist" that allows you to easily generate an image of a person who does not exist in this world with a single touch –GIGAZINE
"This Anime Does Not Exist", a site where you can create anime images that do not exist in this world, is now available –GIGAZINE
"This Foot Does Not Exist", a site that sends foot images automatically generated by AI for foot fetish, is now available –GIGAZINE
"This cat does not exist" that automatically generates photos of "fictitious cats" that do not exist in the world –GIGAZINE
AI that creates faces of non-existent cats and women is being abused by Twitter bots-GIGAZINE
It is clear that the SNS account that repeats anti-Ukrainian claims was fake, the profile image was also made by AI, and its followers were also made by fake AI –GIGAZINE