Sports
E-Sports specialized eyeglass frames and contact lenses jointly developed by 'Shinobiism Gaming' | GameBusiness.jp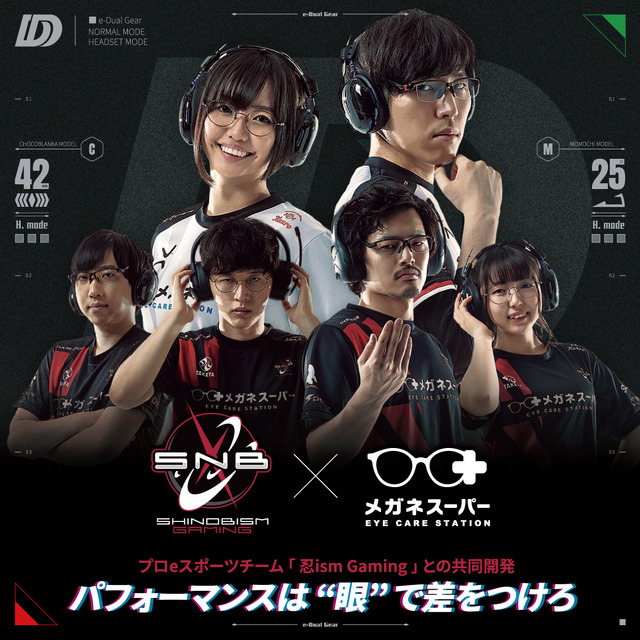 Visionary Holdings' core business, VH Retail Service, which retails eyeglasses, contact lenses, and hearing aids nationwide, sells eyeglass frames and contact lenses jointly developed with the professional e-sports team Shinobu-ism Gaming at Megane Supermarkets and stores. It will be on sale from August 5, 2022 (Friday) at the official mail order site and Visionary Holdings Group stores nationwide.
Glasses frame "e-Dual Gear" full of gimmicks to improve performance
VH Retail Service enlightens young people about eye care by promoting various eye care initiatives with professional e-sports players, who are said to overwork their eyes most among athletes in these days of super myopia. We would like to contribute to the development and popularization of e-sports, which is a next-generation competition.
Based on the results of a thorough investigation of the game environment and eyes of professional e-sports players, and interviews conducted to extract worries and issues, we were particular about functionality, design, size, weight and color. , It is a product full of gimmicks.

In addition, the "Total Eye Examination", which thoroughly examines the condition of the eyes and glasses by examining up to 60 items based on the know-how gained from a cumulative total of more than 10 million users, and the product planned and developed this time. We provide eyewear that maximizes performance by combining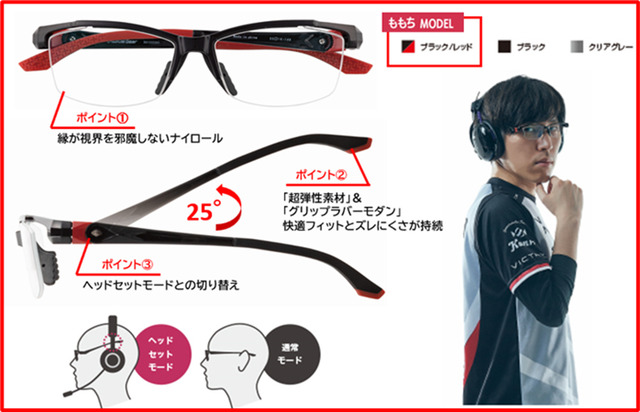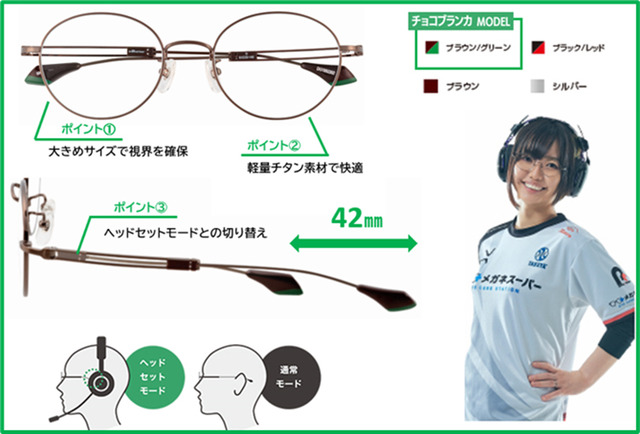 Glasses frame "e-Dual Gear"

Release date: Friday, August 5, 2022

price: 22,000 yen (tax included)

Sales area: Visionary Holdings Group stores nationwide, Glasses Super official online store

Commodity composition: Square type 3 colors Boston type 4 colors

Product point:

・A linear and solid design that switches to victory (square)

・A trendy design that can be worn casually (Boston)

・Improve your concentration in the game with a design that does not interfere with your vision

・Feeling of fit and difficulty of slippage by super elastic material and grip rubber modern (square)

・A gimmick that allows you to switch to "headset mode" that does not interfere with the headset
"eye-CONTROL" contact lens for e-sports that supports instantaneous vision and dynamic vision
Since e-sports requires the eye to move quickly to the target, misalignment of contact lenses can cause momentary vision loss during competition. "Eye Control" adopts a lens shape design that minimizes contact lens misalignment and supports the visual functions (instantaneous vision and dynamic vision) required for esports.
In situations where high reflexes and dynamic visual acuity are required, this contact lens has excellent eye-tracking properties.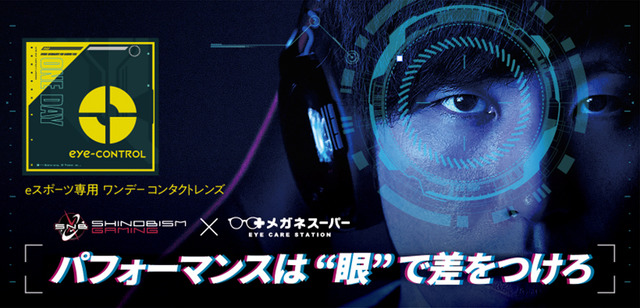 Contact lens "eye-CONTROL"

Release date: Friday, August 5, 2022

price: 3,520 yen (tax included)

Sales area: Visionary Holdings Group stores nationwide, Glasses Super official online store