Sports
e-Sports awareness is 99%-Eole publishes the results of college student questionnaire on online games and e-Sports | GameBusiness.jp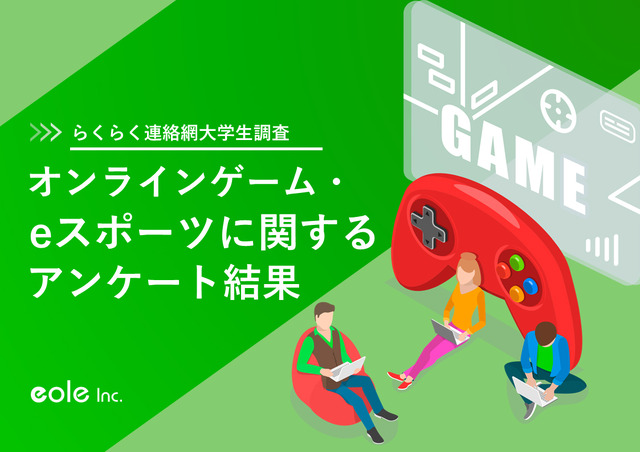 Ioleis the company's group communication service "Easy contact network", targeting 323 university and graduate students using "Online games/eSportsWe have announced the results of the questionnaire about.
Online games are becoming more popular due to the refraining from going out due to the spread of the new coronavirus infection, and the number of young players is especially increasing. In addition, the e-sports market has expanded over the past few years, and is attracting attention as it will be adopted as an official event for the 2021 Tokyo Olympics pre-event and the 2022 Asian Games. field.
In response, a survey was conducted to see how much interest college students had in online games and e-sports.
Questionnaire survey on online games and e-sports

Survey target: University and graduate students nationwide using the "Raku-Raku Contact Network"

Investigation period: June 23, 2022 to July 10, 2022

Survey method: Internet survey

Number of valid responses: 323 samples

*Since the composition ratio of the survey results is rounded to the second decimal place, the total does not necessarily add up to 100.
According to a survey, more than 70% of students play online games. By device, the percentage of smartphones was the highest, and game consoles and personal computers accounted for nearly half.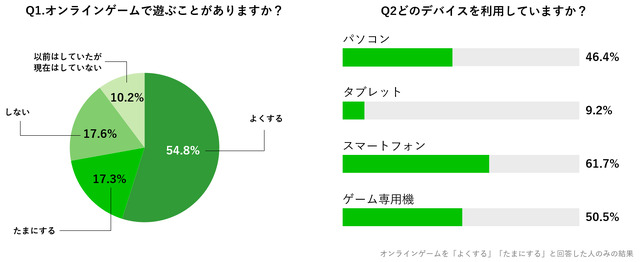 The highest number of votes for friends who play online games was 53.6% for "friends not related to college". In addition, 48.5% of the votes were for "friends in games/friends through the Internet," which is close to 50% of the votes, indicating that online games are being used as a communication tool through the Internet.

FPS/TPS is the top genre. FPS was also the most popular by gender, with FPS/TPS, sports/racing games, and music games being the top three for men, followed by FPS/TPS, music games, and simulation games for women.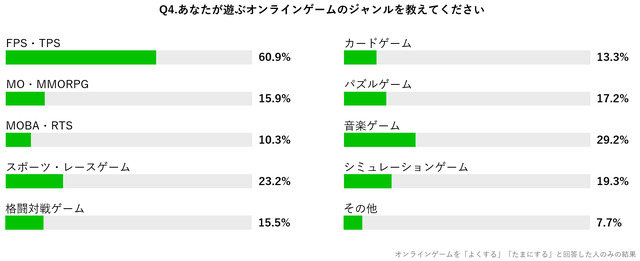 Nearly 80% of the students answered that they watch game-related broadcasts. YouTube was by far the most popular viewing platform, followed by Twitch.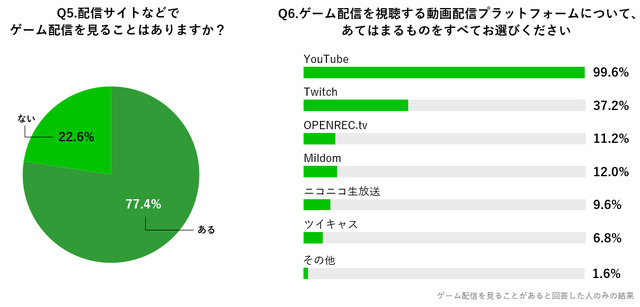 In addition, when asked about e-sports, 39.9% answered that they "know and have seen it", followed by 29.7% who answered "I know the words and content". The overall recognition rate, excluding "I don't know", is about 99%, and esports are widely recognized among university students. Approximately 10% of the students have actually participated, making it familiar to Generation Z.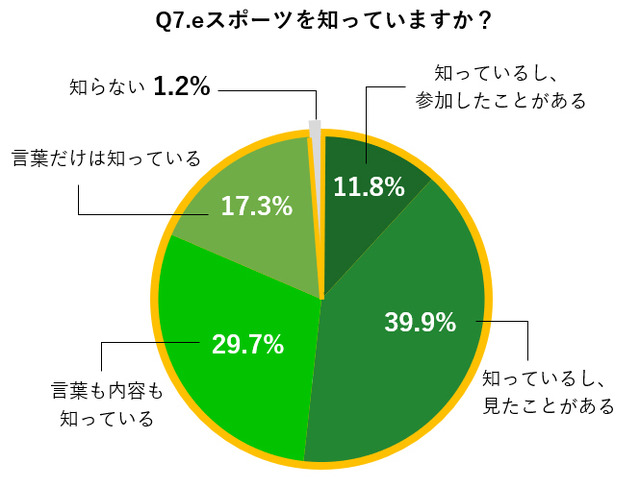 SNS topped the list by a small margin when it came to learning about esports. For college students, SNS is used as an information medium on par with mass media. In addition, nearly half had watched the game on video or on a distribution site, and one in four had watched a video distributed by a member of a professional gaming team. Streaming viewing has become popular as a point of contact with esports.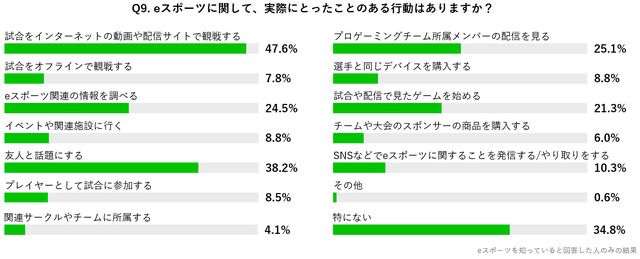 Detailed survey results can be downloaded here. "Easy contact network" allows you to conduct a questionnaire survey for a specific target group, including university students. We support "marketing and recruiting for university and graduate school students" by conducting promoted questionnaires that promote product understanding within questionnaires and targeting emails.