Lifestyle
Start an orthodontic revolution! Oh my teeth Makoto Nishino talks about adult orthodontics that won't give up
When it comes to orthodontic treatment, it is common to expect that it will take more than a year, the treatment costs are high, and the metal wires attached to the teeth are visible. In 2019, the oral tech venture "Oh my teeth" was born with the mission of "creating future dental experiences". We will develop Japan's first D2C mouthpiece orthodontic brand "Oh my teeth" that uses custom-made transparent mouthpieces and realizes orthodontics in a short period of time with 24-hour LINE support without regular visits to the clinic. "is. We interviewed CEO Makoto Nishino, who created a new business through technology.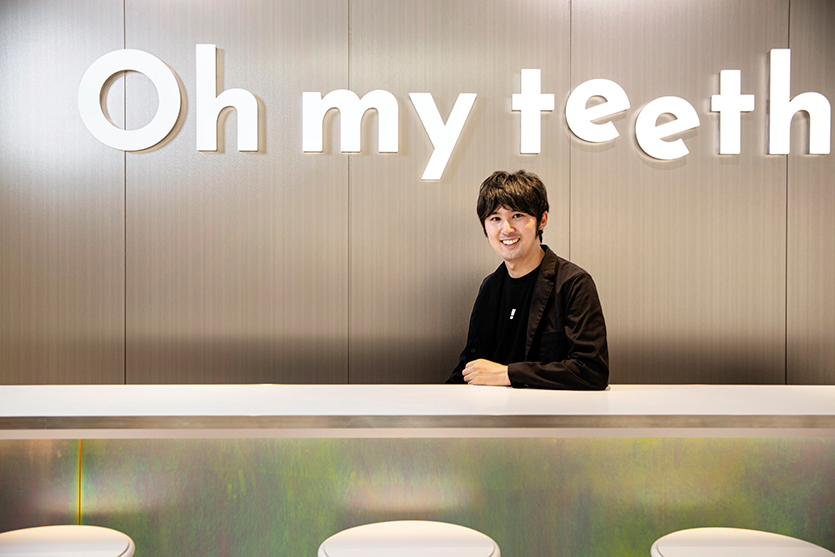 Young Entrepreneur Aims for the Future of Orthodontics Beyond the Dentist
──This time, Nihonyanagi from Goethe's editorial department visited "Tokyo Ginza Yurakucho Orthodontic", which just opened in June with the introduction of the mouthpiece orthodontic "Oh my teeth". It's impossible to go to the dentist until you take time out of your busy schedule! Nihonyanagi, who said that, has just started correction this time.
double willowI'm currently doing corrections here, but it's really helpful for me who can't find time. "You don't have to go to school," "You can have it straightened in a few months," and "You can consult with LINE at any time." please teach me.
NishinoI've always been afraid of dentists (laughs). Of course, it depends on the dentist, but even if you make an appointment, you will end up waiting, and in the first place, you can only make an appointment by phone. It takes a long time to complete the treatment even after the treatment has started, so you may end up not going in the middle.
double willowExactly. Even if you think you have to go, it's dentistry that you can't take a step when you think about it.
NishinoI was originally an engineer, but if the dentist's system is a bottleneck, I wonder if technology can solve it. That's the first thing I thought.
double willowAmong dental treatments, Oh my teeth specializes in orthodontics.
NishinoLike myself, there were many people around me who were worried about their teeth alignment. Therefore, I conducted a survey before actually launching this business, and more than 80% of the respondents said that they were not confident about their teeth alignment. Nearly 100% of them had no experience of correction. There are three reasons: "expensive," "need to attend for a long time," and "don't want to wear conspicuous wires." I thought there was a problem to be solved and a market there.
double willowSome people have a big image that orthodontics should be done when they are children, and some people think that it is impossible due to their age. When I reported on Facebook that I had started orthodontic treatment this time, there was an immediate response as to what kind of system it was.
NishinoAlthough it depends on the state of the teeth alignment, the correction itself is possible not only for children, but also for any age. I feel that there are many people who miss the timing but want to fix it because they are in this age and position.
double willowAbove all, business people appreciate the fact that they don't have to go to the clinic many times and the treatment period itself is short.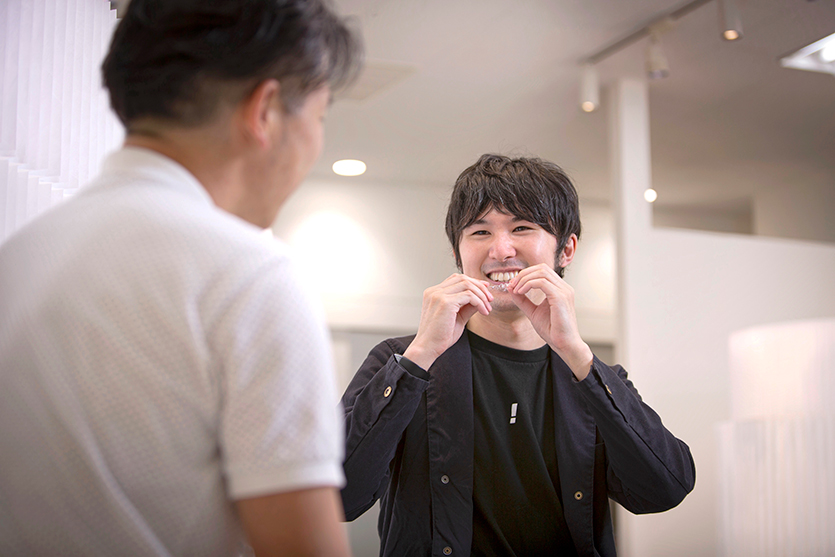 NishinoVisit at least once. Oh my teeth orthodontics use transparent mouthpieces, but custom-made kits that match the orthodontic steps are all delivered to your home. The orthodontic period is 3 months on average for front teeth only.
double willowSpeaking of orthodontics, 1-2 years is commonplace, and it's easy to just have front teeth.
NishinoIn fact, 30% of those who correct themselves give up on the way. Ordinary dentists have techniques for partial orthodontics, but the conventional wisdom has been that it is better to clean everything. Our idea is to change the situation where we give up due to time or money, or get frustrated along the way. In fact, most of Oh my teeth users have partial orthodontic treatment of their front teeth.
double willowThe more I hear about it, the more I realize that it is a truly groundbreaking system that has overturned the conventional wisdom of dentistry.
NishinoAfter all, I think it is important that I started this business from the user's point of view. can't you do this? can you omit this? As a user, I honestly asked the doctor about my doubts. As a doctor, I was able to do a lot of things that I didn't notice, but was surprisingly able to do.
double willowOn the other hand, was there any opposition from the doctor's side?
NishinoAt first, it was difficult to find doctors who agreed with this system, and I was told that it would destroy the industry. However, the purpose of Oh my teeth is to lower the hurdles for orthodontic treatment, spread it to the general public, and use it as a gateway to stimulate new demand. The number of people who understand the purpose of changing the conventional image of dentists and making them more accessible is increasing. In addition, we believe that the way doctors themselves work will change as we can provide systems that have never existed in dentistry, such as communication with patients via LINE and the use of AI. I would like to continue working with many doctors to make orthodontics more accessible to everyone through Oh my teeth.
double willowEvery day I receive LINE messages asking me to check my progress and give coaching, but they are very friendly and motivate me to do it again today (laughs). The fact that I don't feel like I'm at the dentist is also the secret to being able to continue comfortably.
NishinoActually, I'm happiest when I'm told that I'm not a dentist (laughs). Medical technology has made great progress, but my image of dentistry hasn't changed since I was a child. Oh my teeth wants to be a company that changes the current situation so that you can get straighter teeth more easily.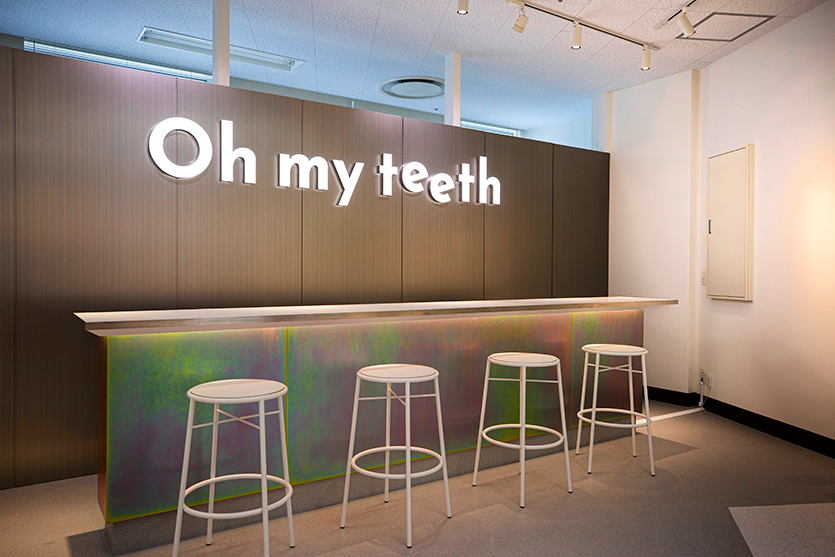 Tokyo Ginza Yurakucho Orthodontic Clinic (Oh my teeth introduction clinic)
Address: Tokyo Kotsu Kaikan 2F, 2-10-1 Yurakucho, Chiyoda-ku, Tokyo
TEL: 03-6206-3100
Business hours: 10:00-21:00 / Saturdays, Sundays, and holidays 9:30-18:30
Regular holiday: Irregular holidays
Click here for details
inquiry
Oh my teeth Mail: hi@oh-my-teeth.com
Source link