Sports
[3 minute commentary]What is permaculture? Easy to understand explanation! |Sports for Social
"Permaculture" is a design method for creating a society where people and nature coexist by looking at daily life. By combining permanence, agriculture, and culture, we aim to realize a sustainable social system, and design a "win-win" relationship to enrich people and nature.
This time, I will explain "permaculture", a sustainable society created by the combination of people and nature.
What is permaculture
"Permaculture" is a word created by combining permament (permanence), agriculture (agriculture), and culture (culture).
In Japan, there is an organization called "Permaculture Center Japan (PCCJ)", where permaculture is defined as "a sustainable culture based on sustainable agriculture. It is defined as a design method for building relationships. The design method of permaculture is to aim for a social system in which humans and nature can live together, rather than exploiting each other.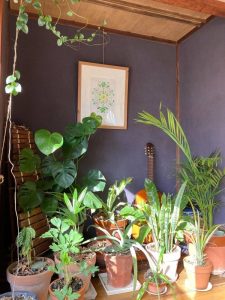 The idea of ​​permaculture originated in the 1970s when Australian teachers Bill Morrison (hereafter referred to as Bill) and David Holmgren proposed it.
Bill, a former hunter and fisherman, realized the rapid destruction of the environment around him and created the idea of ​​'permaculture' to solve this problem. Afterwards, Bill said that his permaculture goal was to "cover the earth with forests."
Theories and principles of permaculture and sustainable society
The SDGs (Sustainable Development Goals) have been attracting attention recently, but the idea of ​​permaculture, which defines building a relationship that enriches both people and nature, can be said to be an activity that embodies the SDGs. . There are 3 theories and 12 principles in such permaculture.
3 theories
Consideration for the Earth
consideration for people
surplus sharing
12 principles
Observation and interaction
Energy acquisition and storage
Harvest
Leveraging autonomy and feedback
Use and evaluation of renewable resources and services
produce no waste
Design from pattern to details
Integration over isolation
slowly, small solutions
Utilization and Respect for Diversity
Utilization of points of contact and evaluation of frontiers
Creative use and response to change
Based on these theories and principles, a social system in which humans and nature can live together will be built.
Permaculture is based on the idea of ​​circulating resources while giving consideration to both people and nature.
Examples of permaculture
So what exactly is "permaculture"? Let's take a look at each type of permaculture.
Agriculture
The first is "agriculture". As the name "permaculture" suggests, most of the examples are closely related to agriculture. What is multiplied by such agriculture? What kind of methods are there in agriculture (agriculture), which is the origin of the name of permaculture?
"Ecovillage" is an initiative that was born in Australia, the birthplace of permaculture, to pursue sustainability such as sustainable architecture and water recycling. It is characterized by small communal communities, many of which are concentrated in rural areas.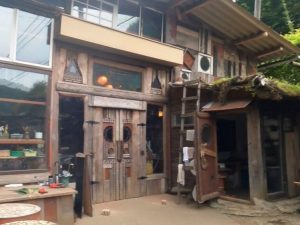 It seems that there are cases in which ecovillage activities have brought about effects such as the return of forests to local areas through reforestation activities by the residents, and as a result, wild animals have started to inhabit the forests.
A spiral garden, as the name suggests, is a flower bed that is made in a spiral shape. At first glance, some people may think that a flower bed can be easily made in the city, but there are advantages to creating it in a spiral shape.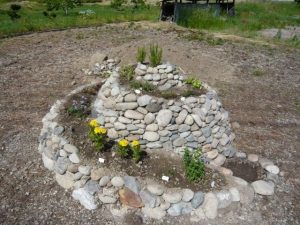 The characteristic of the spiral garden is that the center is high and the height gradually decreases toward the outside. This will give you a sunny spot and a bad spot. However, as the sun moves, the angle at which it hits the sun also changes. You can.
By designing the shape of the flower bed, it becomes possible to match the growth of the plants, and the appearance can also be designed, so it is considered to be a method with strong permanence that is easy to enjoy and continue for a long time.
education
People who are actually doing permaculture go to local elementary and junior high schools as instructors and introduce "permaculture education". There are schools where "permaculture education" is used as ESD (education to nurture leaders in creating a sustainable society).
In today's world where we are required to aim for a sustainable society in the future, "permaculture education" may be a support that will lead to the future of children.
media
Disseminating the actual activities as a "media" is also cited as one of permaculture.
The method of transmission is generally used in advertisements on SNS and websites, online articles, books, etc., and it is expected that the idea of ​​permaculture will spread further.
The future of permaculture
"Permaculture" may not yet be well known in Japan, but since "agriculture" is the basis of the idea, it is an SDGs activity that is easy for people to imagine. It can be said that it is a good way to be conscious of the environment in the world from activities such as "permaculture" that increase greenery in everyday life.
Source link