Fashion
Keio Plaza Hotel 2022 Christmas cake "Just like a jewelry box & beautiful books" dreamy limited sweets – Japan NEWS
Keio Plaza Hotel 2022 Christmas cake will be on sale for a limited time from December 17th (Sat) to December 25th (Sun), 2022.
"Just like a jewel box" Dreamy Christmas cake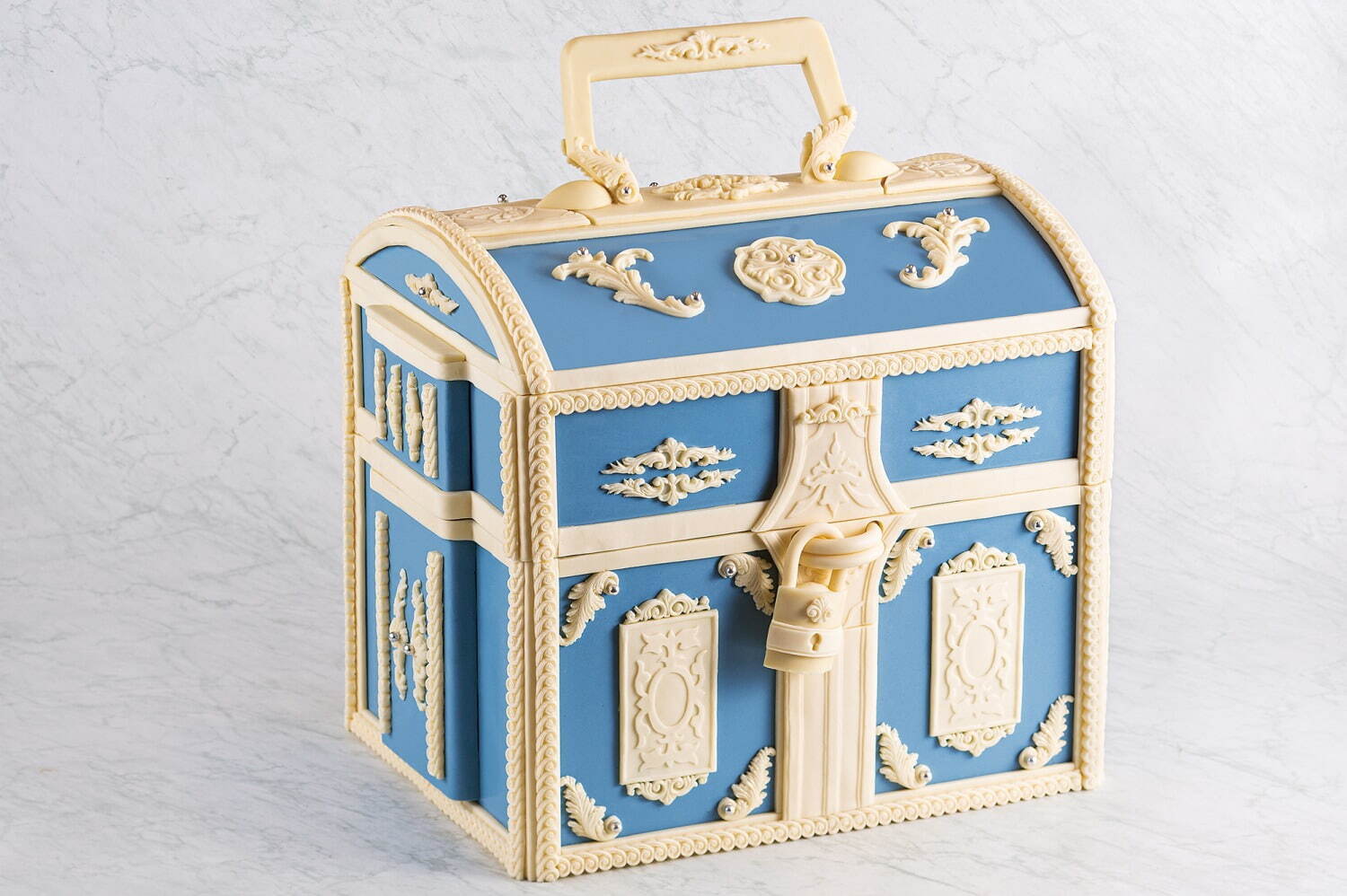 Keio Plaza Hotel will release a special cake "Ecrin de Bonheur ~ Happiness Jewel Box ~" like a "Jewelry Box" for Christmas 2022. It's a dreamy cake filled with a variety of sweets in a jewelry box made of chocolate that looks just like the real thing.
The inside is divided into two layers, and the upper layer is set with nine petit gateaus that are inspired by jewelry. At the bottom is a marron mousse, la france and caramel mousse layered cake, decorated with a gorgeous wreath.
"Rare white strawberry" "Cottonberry shortcake"
In addition to the "Ecrins de Bonheur ~Happiness Jewel Box~", the Keio Plaza Hotel will offer a variety of Christmas cakes. Among them, the most recommended is "Cottonberry shortcake" using "rare white strawberry" "Cottonberry".
A lot of light pink "cottonberry" is used to make it look like it's snowing. The original blend of whipped cream is sandwiched between sponge cakes made from silky chicken eggs and Hokkaido wheat to create a luxurious finish.
A cake that looks like a book with a "chocolate quill"
In addition, "talina" is a romantic cake that looks like a "real book". Underneath the beautiful pages made of chocolate, there are two flavors: pistachio and mascarpone combined with berry jelly, and caramel and chocolate. The top is decorated with a chocolate quill and a bookmark with a snowflake design to create a sense of luxury.
In addition, the lineup includes "Buche de Noel", which is inspired by the scene of cutting firewood with a chocolate saw, and strawberry Christmas cakes, "Fleur" and "Hiver", which have been loved since the store opened.
【detail】
Keio Plaza Hotel 2022 Christmas Cake
Release period: December 17th (Sat)-December 25th (Sun), 2022
Reservation reception: September 1st (Thursday) to December 18th (Sunday) 10: 00-19: 00
Delivery period: December 17th (Sat)-December 25th (Sun) 11:00-21:00
Delivery location: Keio Plaza Hotel 2F / Food Boutique
Address: 2-2-1 Nishi-Shinjuku, Shinjuku-ku, Tokyo

[Reservations and inquiries]Food boutique

TEL: 03-3344-0111 (representative)
Source link