Entertainment
Tamaya, director of BEENOS Entertainment, will be on stage at the 94th Tokyo International Gift Show Autumn 2022 – Japan NEWS
[BEENOS Inc.]
Introducing the possibilities of cross-border e-commerce and on-demand cross-border e-commerce in the character industry
Director of BEENOS Entertainment Co., Ltd. (Headquarters: Shinagawa-ku, Tokyo), a consolidated subsidiary of BEENOS Co., Ltd. (TSE Prime: 3328), which promotes digital transformation (DX) in the entertainment industry and supports the activation of the fan community. , Yoshikazu Tamaya, who oversees the Entertainment Division of the BEENOS Group, will participate in the 94th Tokyo International Gift Show Autumn hosted by Business Guide-sha Co., Ltd. (Headquarters: Kaminarimon, Taito-ku, Tokyo; Representative Director: Nobuyuki Haga) I will be on stage as a lecturer in 2022.
In this lecture, titled "Possibilities of cross-border e-commerce and on-demand cross-border e-commerce in the character industry," the BEENOS Group has developed an entertainment-specific e-commerce construction service "Groobee", as well as D2C products, licensing business, etc. We will talk about the possibility of cross-border e-commerce that utilizes "Buyee connect", which supports purchases for overseas customers, based on our track record of expanding our business in this area.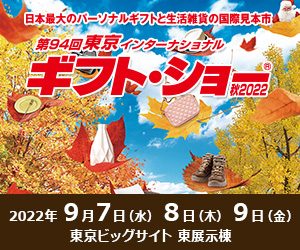 [What is the Tokyo International Gift Show?]
This is Japan's largest international trade fair for personal gifts and household goods, held under the theme of "revitalizing the Japanese economy with omni-channel." We have set up an exhibition area for each highly specialized category, constantly mobilizing buyers from a wide range of industries and creating new markets.
URL: https://www.giftshow.co.jp/tigs/94tigs/index.htm
◆Overview
period:September 7th (Wednesday) to September 9th (Friday), 2022
time:10:00 a.m. to 6:00 p.m. (until 5:00 p.m. on September 9)
Admission target:Domestic and overseas retailers, wholesalers, trading companies, etc. involved in the personal gift market
price:Free (pre-registration required)
place:Tokyo Big Sight (Tokyo International Exhibition Center) East Exhibition Hall *Including concurrent exhibitions
How to enter:
Pre-registration is required to enter. Please register on the page below.
https://www.giftnet.jp/registration/index.html?exhibition=94tigs&lang=en
*If you have not registered in advance, please bring your business card and register on the day at the venue. (Free registration on the day)
◆Outline of the program
Title: "Possibility of cross-border e-commerce and on-demand cross-border e-commerce in the character industry"
schedule : Thursday, September 8, 10:30-11:30
venue : Tokyo Big Sight Conference Tower 6F
*Seminar application deadline is August 31 (Wednesday). Please apply as soon as possible. After the application deadline, it is possible to accept applications at the venue reception as long as seats are available.
https://www.giftshow.co.jp/tigs/94tigs/fair_character.htm#tab2=l4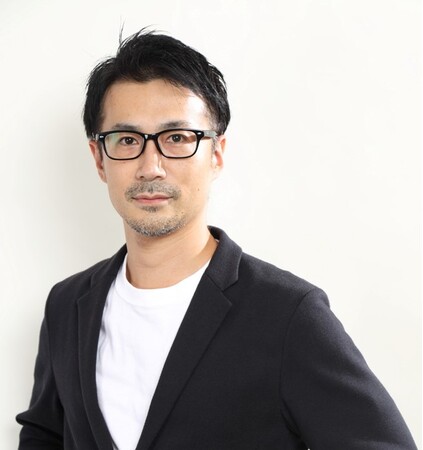 BEENOS Entertainment Co., Ltd.
Director Yoshikazu Tamaya
Since 2002, he has been engaged in a wide range of consulting work at a major consulting company. He joined the company in 2008 and established Monosense Co., Ltd. in 2012 after participating in the launch of the BtoB business for China. As a director of the company, he will launch the business and contribute to business expansion in the licensing business and entertainment fields. Since 2020, he has also served as a director of BEENOS Entertainment Co., Ltd., and in the same year, he was appointed as Managing Executive Officer of BEENOS Co., Ltd. He oversees the Entertainment Division.
◆ Overview of BEENOS Entertainment
BEENOS Entertainment will make full use of the BEENOS Group's three strengths of "experience," "network," and "accumulation of data," as well as new "technology," to support the digital transformation (DX) and globalization of the entertainment industry. We are doing. The entertainment platform "Groobee" (https://groobee.com), which we operate, provides end-to-end support from site construction to operation, specializing in content such as artists, animations and characters, from stand-alone to mall-type. It is possible to support up to EC site deployment in In addition, since it can be linked with the overseas product purchase support service "BuyeeConnect", which is one of the BEENOS Group's businesses, it is packed with functions that are ideal for entertainment, such as allowing fans in 118 countries and regions around the world to purchase products. I'm here.
BEENOS Entertainment will support the entertainment industry, which has empowered many people, with technology, and will work together with all stakeholders such as content, artists, event venues, and event organizers to develop the market and revenue of the Japanese entertainment industry. We will promote the business to help expand the business.
【Company Profile】
Company name: BEENOS Entertainment Inc.
Representative: Takuro Utsumi, President and Representative Director
Head office location: 4-7-35 Kitashinagawa, Shinagawa-ku, Tokyo
Established: February 2020
Capital: 50 million yen
that's all
Company press release details (2022/08/30-20:17)
Source link