Food
Announcing the results of the food competition "FOOD PROFESSIONAL AWARD 2022"! 3 stars are 40 products such as smoked dressings that are a hot topic on SNS | Press release of the Food Professionals Association
The Food Professionals Association (Location: Chuo-ku, Tokyo, Representative Director: Yosuke Ikeya), which hosts the food competition "FOOD PROFESSIONAL AWARD", will announce the award results for 2022 on August 31, 2022 (Wednesday). We will announce it.
Only 16.8% of 40 products, such as smoked dressings and high-quality frozen foods that have been talked about on SNS, have cleared the high hurdles to win the highest ranking of 3 stars.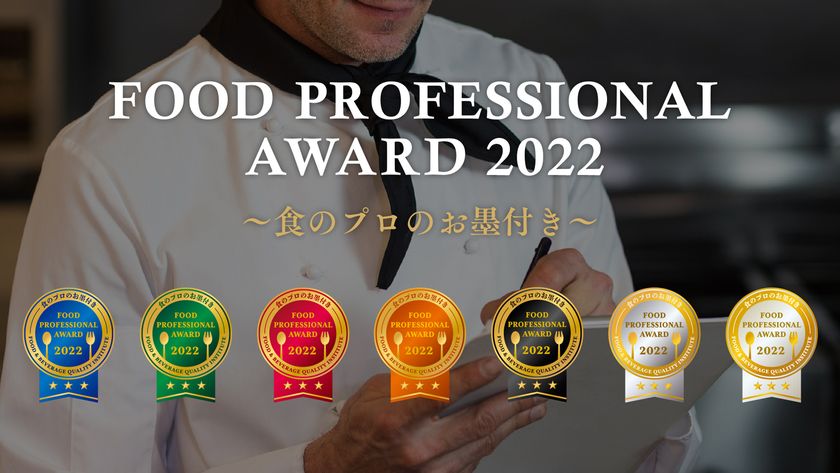 [Overview of FOOD PROFESSIONAL AWARD]
The FOOD PROFESSIONAL AWARD is a Japanese food fair where "food professionals" who have national qualifications related to food judge the quality of food, beverages and restaurant menus.
In addition to taste, we examine and evaluate products from multiple perspectives, including cost performance, concept, raw materials, originality, nutrition, and appearance.
Products that meet strict screening standards are awarded 1 to 3 stars as a food professional's endorsement.
Official website: https://food-pro-award.com/
[Introduction of award-winning products in 2022]
Here are some of the award-winning products.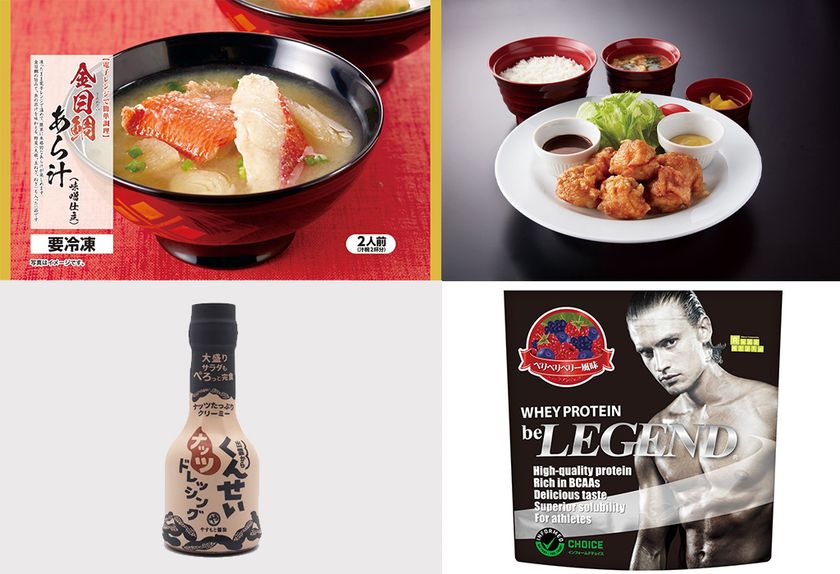 ■ Food section
Maruha Nichiro Co., Ltd.: Alfonsino soup in the microwave (upper left of the photo)
└You can easily enjoy a full-fledged and luxurious soup by heating the frozen bag in a microwave oven. You can enjoy the flavor of red snapper and fish soup stock, and it is a hearty dish with vegetables (daikon radish, onion, and green onion).
You can taste the high quality that you wouldn't expect from frozen food.
Yasumoto soy sauce: Kunsei nut dressing (bottom left of photo)
└A nut dressing with a strong smoked taste that is a hot topic on SNS.
A long-established soy sauce store has carefully selected creaminess and smoked ingredients, making this dressing a perfect match not only for salads, but meat and fish dishes as well.
■Restaurant/restaurant division
Joyful Co., Ltd.: Hikaru devised a no-jokingly delicious fried chicken set meal (upper right photo)
└ Deep-fried chicken with a special soy sauce sauce directly passed down from popular YouTuber Hikaru's mother! You can also enjoy a different taste by dipping it in two kinds of explosive sauces, the special okonomiyaki sauce and the honey mustard sauce!
■ Beverage Division
Real Style (be LEGEND (R)) Co., Ltd.: Be Legend WPC Protein Veri Veri Berry Flavor (bottom right of photo)
└ It has a sour flavor that was considered difficult to commercialize with protein, and it has excellent solubility and deliciousness. It is a product full of commitment to deliciousness that does not betray the name that imaged the deliciousness of VERY VERY VERY GOOD.
[2022 award results]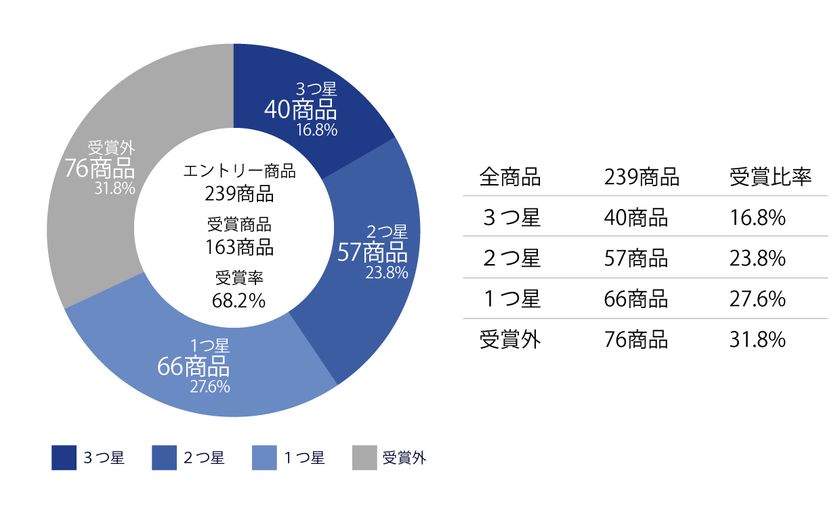 One of the features of the FOOD PROFESSIONAL AWARD is the height of the hurdles to winning.
Of the total number of 239 entries, 163 products received one or more stars, and about one-third of the total products have strict screening standards that do not receive awards.
Only 40 products (16.8%) received the highest ranking of 3 stars.
[List of award-winning products in 2022]
Click here to see all 163 award-winning products, including creative seasonings, Japanese and Western sweets, processed meat products, retort and canned foods, and alcoholic beverages.
Award-winning products that have cleared strict screening standards can be said to be "certified by food professionals."
Details: https://food-pro-award.com/2022-products/
【Future schedule】
The results of the FOOD PROFESSIONAL AWARD are announced twice a year (February and August).
The next event will be held in the first half of 2023, and will be held according to the schedule below.
・Application acceptance: Until December 31, 2022
・ Results announcement: End of February 2023
[Association Overview]
Trade name: Association of Food Professionals
Representative: Representative Director Yosuke Ikeya
Location: 〒103-0016
BIZMARKS Nihonbashi Kayabacho 8F, 8-2 Nihonbashi Koamicho, Chuo-ku, Tokyo
Established: June 2019
Business description: Sponsoring food competition "FOOD PROFESSIONAL AWARD"
URL: https://food-pro.or.jp/
[Inquiries from customers]
Association of Food Professionals
Phone: 03-6555-2551
email: info@food-pro.or.jp
// モーダル画像の読み込み
var modal_img = []; modal_img[1] = "https://www.atpress.ne.jp/releases/323849/img_323849_1.jpg"; modal_img[2] = "https://www.atpress.ne.jp/releases/323849/img_323849_2.jpg"; modal_img[3] = "https://www.atpress.ne.jp/releases/323849/img_323849_3.jpg";
$(".photo").click(function () { for (i = 1; i <= 20; i++) { if (modal_img[i]) { $('.modal_img' + i).prop('src', modal_img[i]); } } }); // ASAGAKEのhight //$(window).on('message', function(e){ // var dataset = e.originalEvent.data; // if (dataset['h'] > 0) { // $('.asagake_frame').css({'height': dataset['h'] + 'px'}); // } // // ボタンを表示する処理 // if (dataset['show_btn'] != undefined && dataset['show_btn']) { // // ここで丸いボタンを表示して、https://asagake.com/offer/ + code にリンクする // code_url="https://asagake.com/c/" + dataset['keycode']; // btn_html = dataset['btn_html'].replace(/"/g,'"') // .replace(/'/g,"'") // .replace(/</g,"<") // .replace(/>/g,">") // .replace(/&/g,"&"); // var button_html="'; // $('.news_detail_main').after(button_html); // } //}); // facebook (function(d, s, id) { var js, fjs = d.getElementsByTagName(s)[0]; if (d.getElementById(id)) return; js = d.createElement(s); js.id = id; // js.src="https://connect.facebook.net/ja_JP/sdk.js#xfbml=1&version=v2.11&appId=1323731851019247"; js.src="https://connect.facebook.net/ja_JP/sdk.js#xfbml=1&version=v2.11&appId="; js.async=true; fjs.parentNode.insertBefore(js, fjs); }(document, 'script', 'facebook-jssdk'));
// get Associated PR let associatedPRTemplate = (function () {/*
*/}).toString().match(//*([^]*)*//)[1]; $(function() { $.ajax({ url: "/API/AssociatedPr/", type: "GET", dataType: 'json', data: { pr_id: 323849 } }).done(function (data, status, xhr) { $.each(data, function(i, item) { if (data.length > 0) { $('#associated_pr_list').show(); } item.pr_publisher_name_encoded = encodeURIComponent(item.pr_publisher_name); let embedTemplate = embedObjectParametersToString(item, associatedPRTemplate); $('#associated_pr_list').append(embedTemplate); $('#associated_pr_list').css('margin', '10% 8%'); }); }) })
function embedObjectParametersToString(object, str) { Replacer = function(b,a){if(typeof a!="object"){a=Array.prototype.slice.call(arguments,1)}return b.replace(/{{(.+?)}}/g,function(d,e){return(a[e]!=null)?a[e]:d})}; return Replacer(str, object); }


Source link