Entertainment
Hero Entertainment and TCI Implement New Features such as "Weather/Dike" and "Map Incident" in "New Romance of the Three Kingdoms" Update Commemorative Logbo Event | gamebiz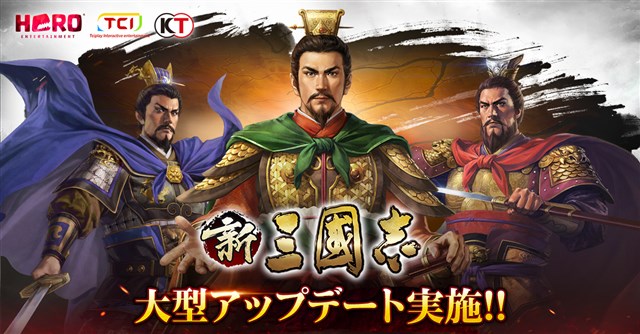 HK Hero Entertainment and TCI Entertainment Technology announced today (September 8) that they have updated "New Romance of the Three Kingdoms" to Ver3.3.
In the Ver3.3 update, new functions such as "Weather / Embankment" and "Map incident" are implemented.
[Update date]
Thursday, September 8, 2022
[Overview of update contents]
1. Addition of "weather/bank" function
"Weather/Dikes" is a new feature that affects the terrain of all servers. The weather includes clear skies, light rain, heavy rain, and storms, and the amount of rain changes the topography and affects the water retention rate of levees. Embankments will be newly implemented strategic points. By opening the embankment's floodgates, the accumulated water becomes a flood, wiping out the main castle and castle facilities in the target area, and becoming the cornerstone of the county castle siege.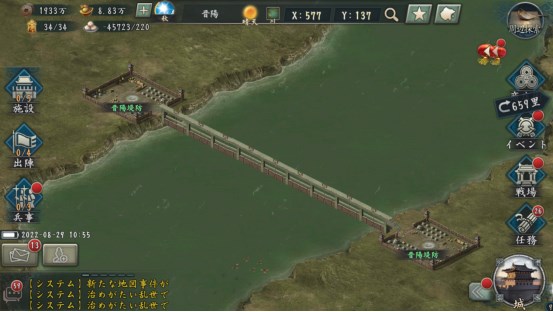 2. Added "Map incident" function
"Map Incident" is a new function that solves the problems of the people living in the county castle and the subjugation of bandits stationed in the suburbs. It occurs randomly in each county town, and when resolved by a member of the corps, the prestige of that county town can be obtained. By acquiring prestige, various buffs are added when attacking the county castle, so it becomes a new siege element.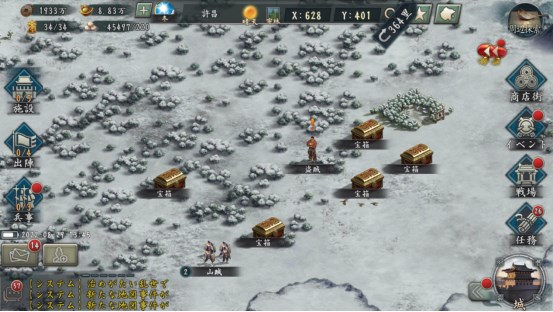 3. Addition of "Success Achievement" function
"Successful achievement" is a new function added to the world. You can raise your rank by completing seasonal missions and weekly missions. Every time you go up in rank, you can get gorgeous rewards, and if you climb up to "General", you can get various powerful buffs.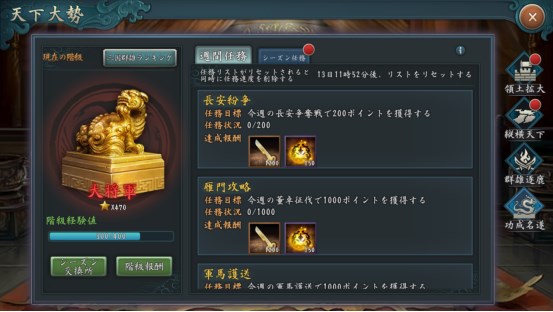 ◆ Update Memorial Login Bonus
Period: September 8th (Thursday) to September 18th (Sunday)
To commemorate the Ver3.3 update, a limited-time login bonus event has started. You can get various items such as "UR Favorable Treasure Box (8)" that can earn favorability of warlords (Lisa, Baiqi, Wenxi) with login bonus. If you log in for a total of 10 days and collect "UR Favorable Treasure Box (8)", you can acquire the amount of favorability that can be exchanged for one of the above three UR warlords.
* Event period and contents are subject to change without prior notice.
■ "New Romance of the Three Kingdoms"
​
Google Play
App Store
(C) KOEI TECMO GAMES CO., LTD.
(C) Shanghai TCI Entertainment Technology Corp. All Rights Reserved.
(C)HK HERO ENTERTAINMENT CO., LIMITED. ALL RIGHTS RESERVED.
Source link