Lifestyle
West coast living & interior! vol.5 A glass landmark house designed by Frank Lloyd Wright's beloved disciple! | Lifestyle | Safari Online
2022.09.11 NEW
A landmark glass house designed by a student of Frank Lloyd Wright!
In Beverly Hills, there is a hidden area on a hill that climbs a maze-like road. This is where the house that often appears in music videos, movies, and magazines is built. The owner is a man called "NBA super fan". It was designed by a student of Frank Lloyd Wright.
---
Beverly Hills
Beverly Hills, Los Angeles, California
owner


James F. Goldstein


Architect & Fashion Designer
---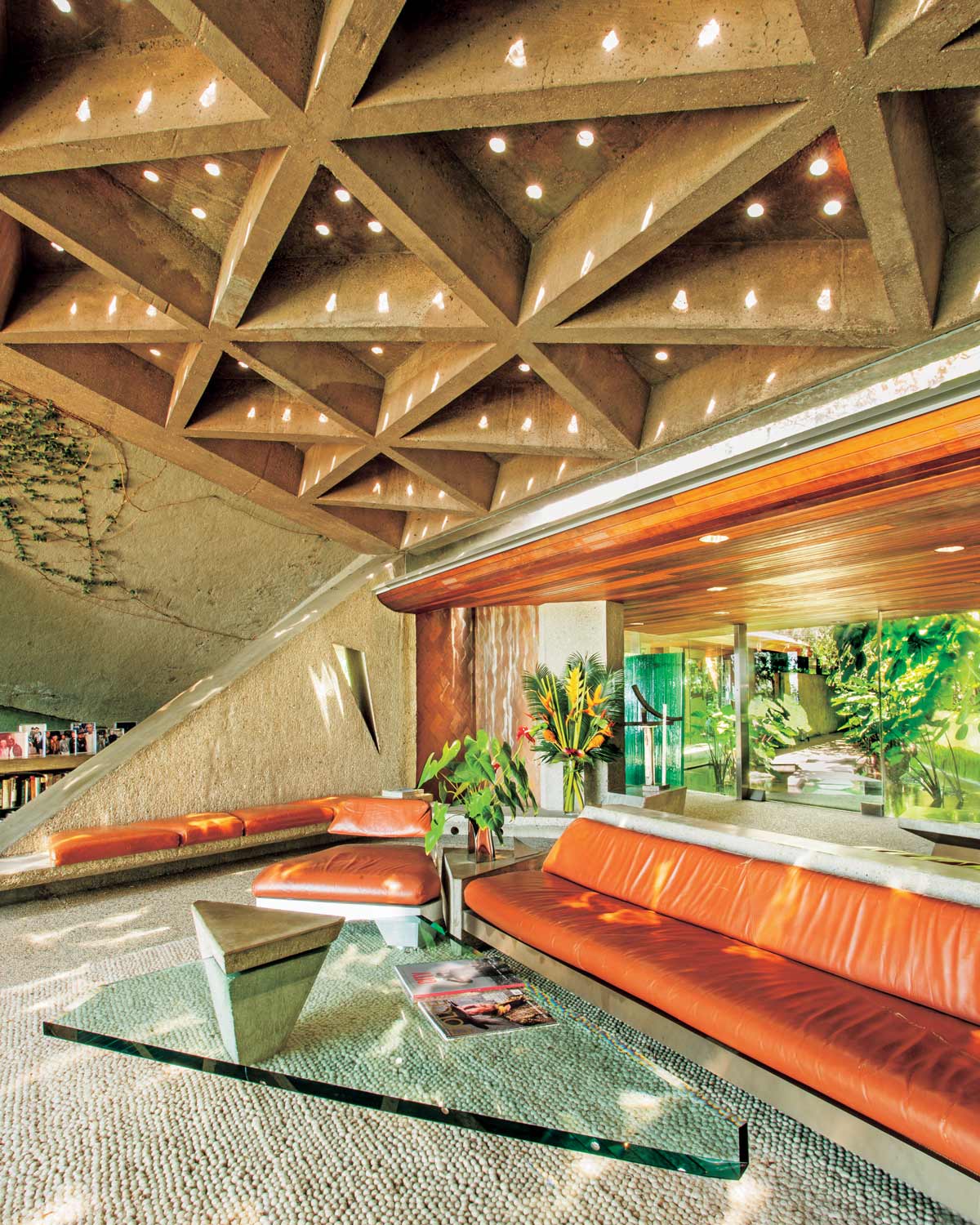 Passing through a koi pond, you will find a living room reminiscent of a hotel lobby lounge. Paintings cannot be displayed because the walls are made of glass. Instead, the room is decorated with gorgeous flowers ordered from Maui.
always feel like you're outside
The building itself is a work of art!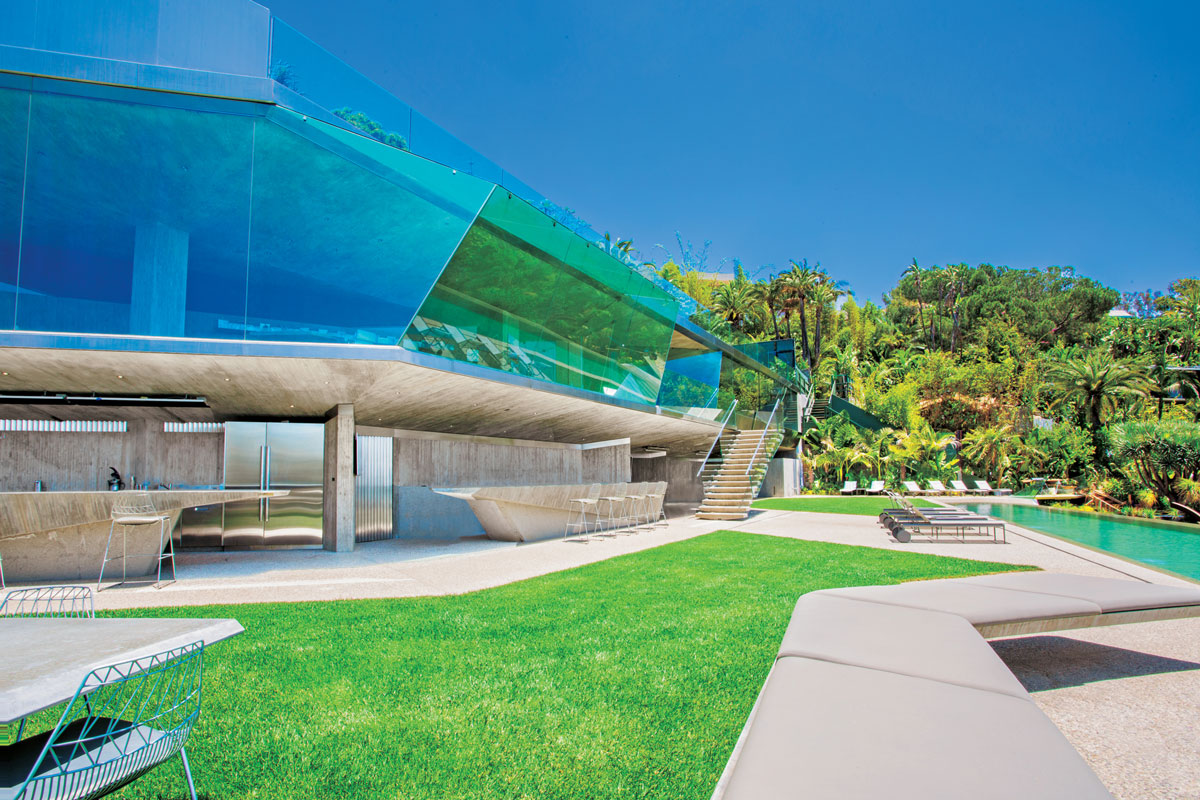 "It's a daily routine to read on this new terrace in the annex," says Goldstein.
This person is the owner!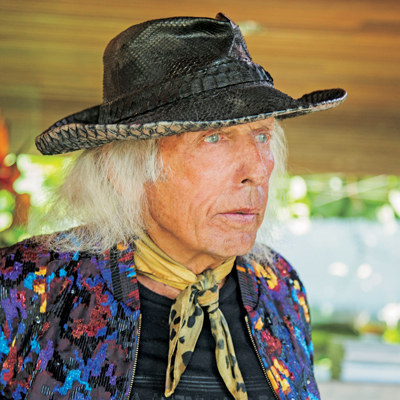 James F. Goldstein
Architect & Fashion Designer
Born 1940 in Milwaukee, Wisconsin.
After graduating from Stanford University, moved to LA in 1962 to attend UCLA graduate school.
Architecture and fashion designer, also known as "NBA superfan".
Beverly Hills is well-known for Rodeo Drive, which is lined with luxury brand stores from around the world. The city is also known for being home to millionaires and celebrities. James F. Goldstein, a real estate tycoon, architect and fashion designer, lives on a hill in the city where the wealth of the world gathers. According to him, the reason why he lives here is "because it's a place full of greenery where high-quality things, events, and people gather."
The house was designed by John Lautner, a disciple of architect Frank Lloyd Wright. Completed in 1962, the glass-concrete-steel house was purchased by Goldstein in 1972. Renovations and extensions have been carried out, and the annex of the office and club lounge has also been completed. A movie theater and a guest house are also under construction.
When asked about the concept, he said, "A building that makes you feel like you're outside even when you're inside." Reflecting that intention, most of the walls are made of glass. The bedroom wall opens like a stage curtain, and the kitchen and dining room ceiling opens like a car sunroof. One of his favorite places is the swimming pool and terrace, which was completed a year ago. Enjoy reading here.
What does home mean to you? When asked, "The house itself is art. That's why I like stylish fashion and art, but I don't need to display pictures." Decorate with flowers delivered from Maui, wear stylish clothes, and enrich your life. Here was a style that lives in art.
mansion data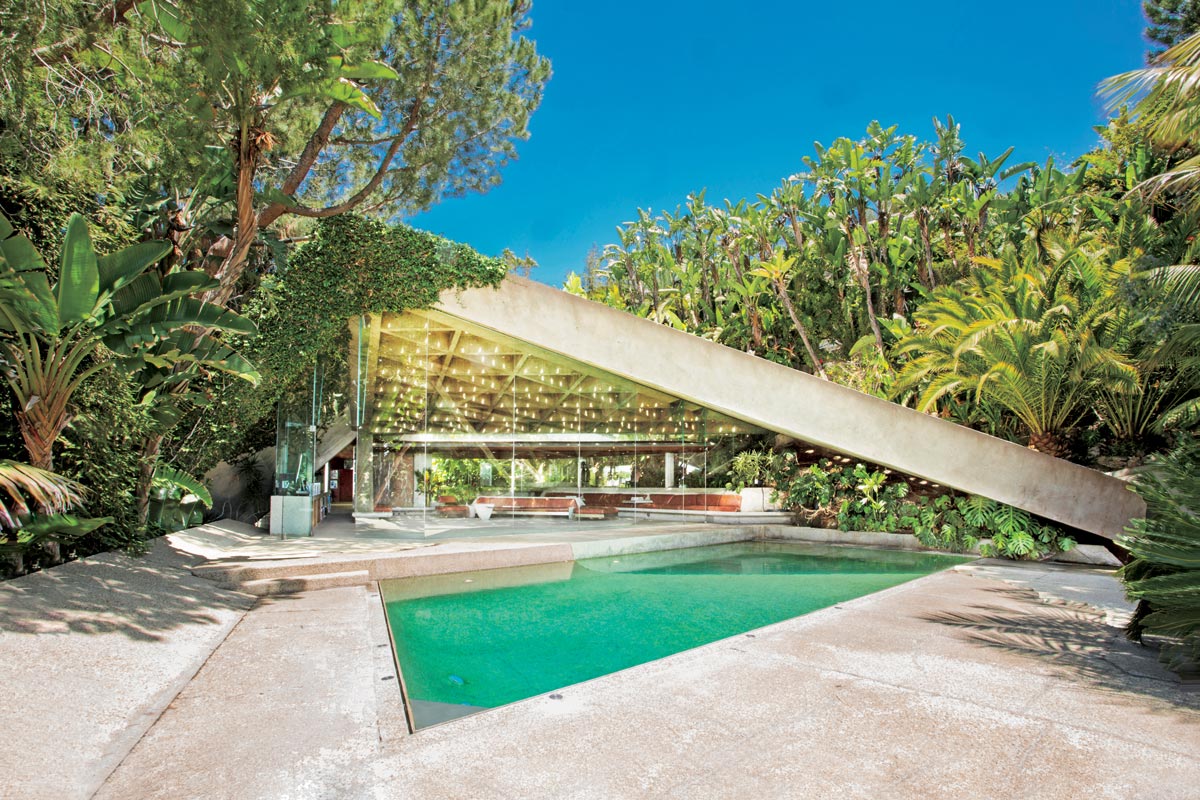 ● Site area: 1.23 acres (about 1506 tsubo)
● House area: 4284 square feet (about 120 tsubo)
House price: $7.2 million (approximately 964.8 million yen at a conversion rate of 134 yen to the dollar)
Number of rooms: 12 rooms (5 bedrooms, 6 bathrooms), 2 stories
Built year: 1962
Architect: John Lautner
● Family composition: 1 person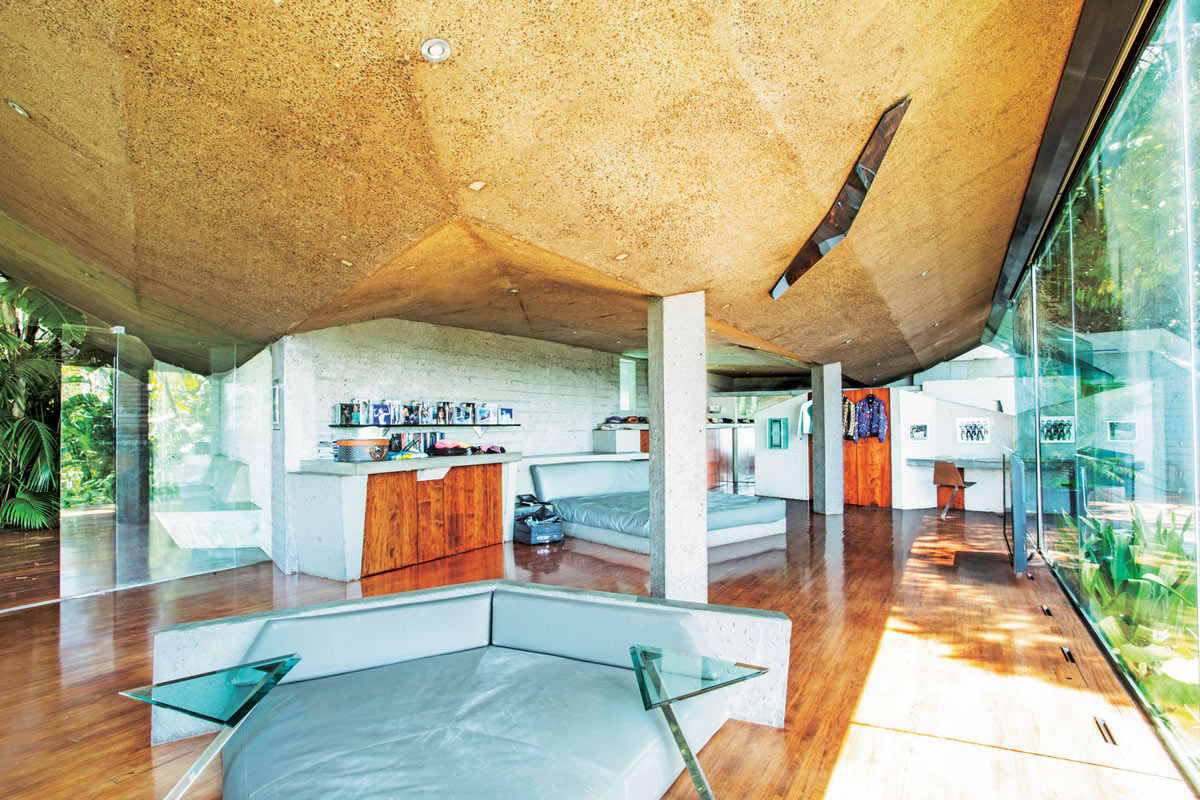 A bedroom where you can enjoy the scenery while lying on the bed or lounge sofa. These furniture were also designed by architect Lautner. The timeless and modern design makes it hard to believe that it was made in 1962. There is also an aquarium-like window in the back left where you can see the bottom of the swimming pool.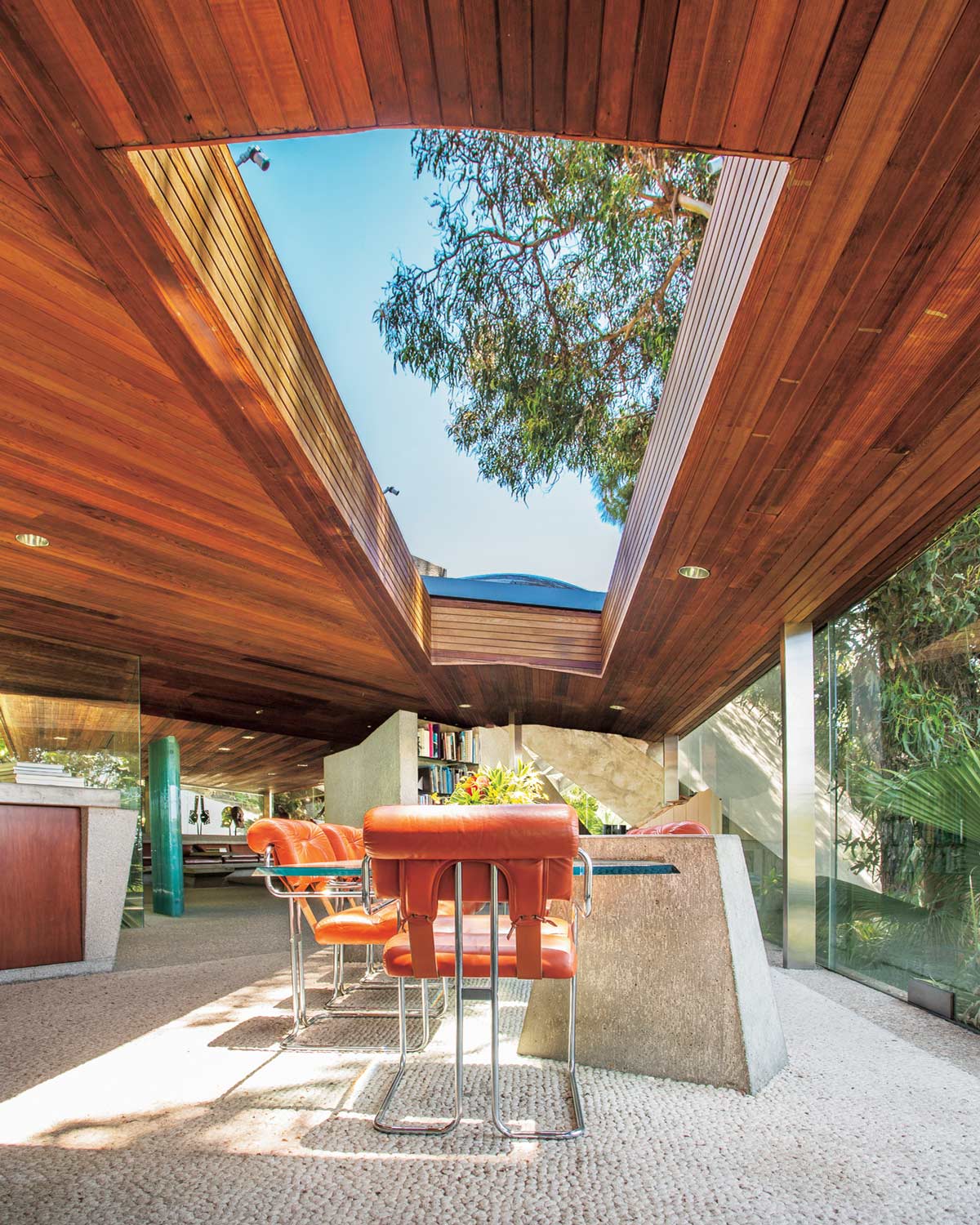 The ceiling directly above the dining table can be opened and closed automatically like a car sunroof. "I feel like I'm in the jungle even when I'm at home."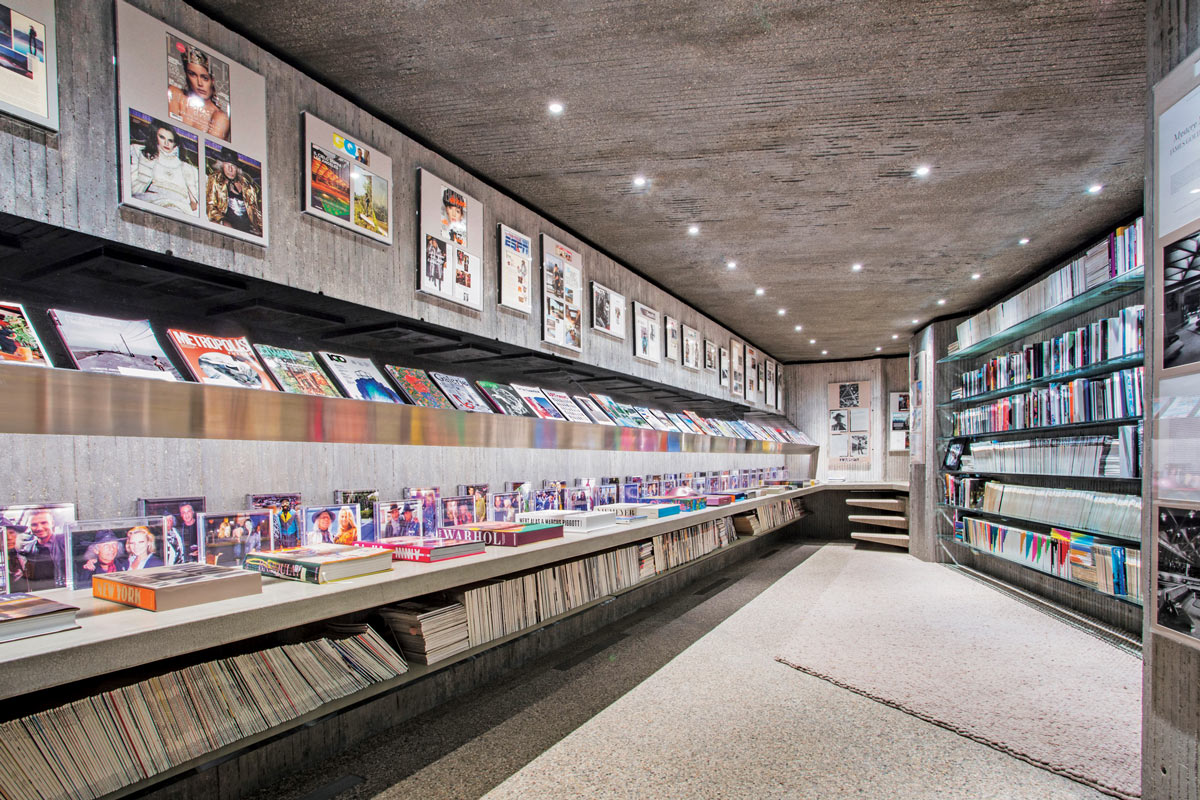 A library that says, "I like magazines and books, and I own thousands of them." Covers and pages of magazines that have published his own stories and his home that have been interviewed so far are displayed in frames. The atmosphere is like a museum. By the way, after his death, he donated his house to the Los Angeles County Museum of Art, so it will be owned by the museum.
There is a transparent glass sink in the back of the bedroom. There is also a jacuzzi outside in front of the sink.
① Authentic club lounge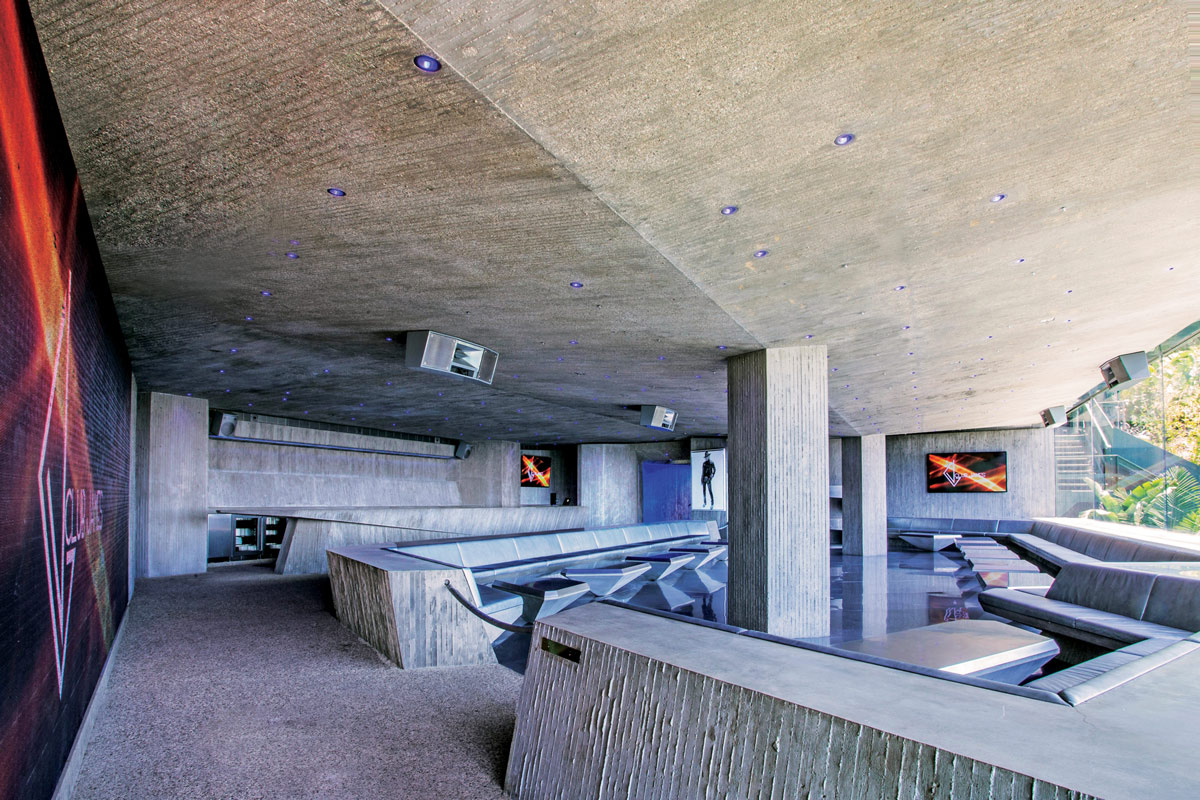 A lounge named "Club James" with Goldstein's name as its crown. He often hosts celebrity parties and shoots music videos. Therefore, it seems that two people in charge of lighting are full-time.
②Terrace where you can enjoy the superb view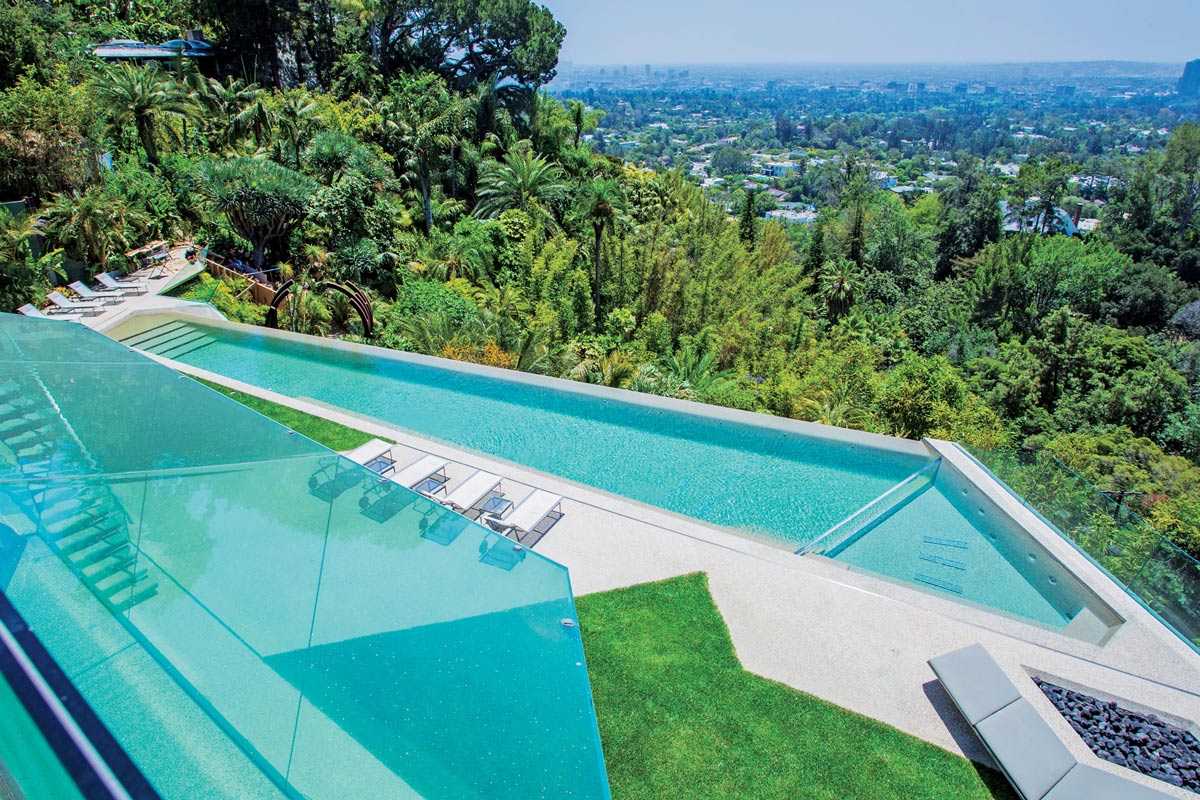 "Since 1979, construction workers have been coming and going every day, except weekends, to build new buildings," says Goldstein. "This is the newest place. The construction site for the cinema and guest house under construction is below this terrace.
(3) Office with sunlight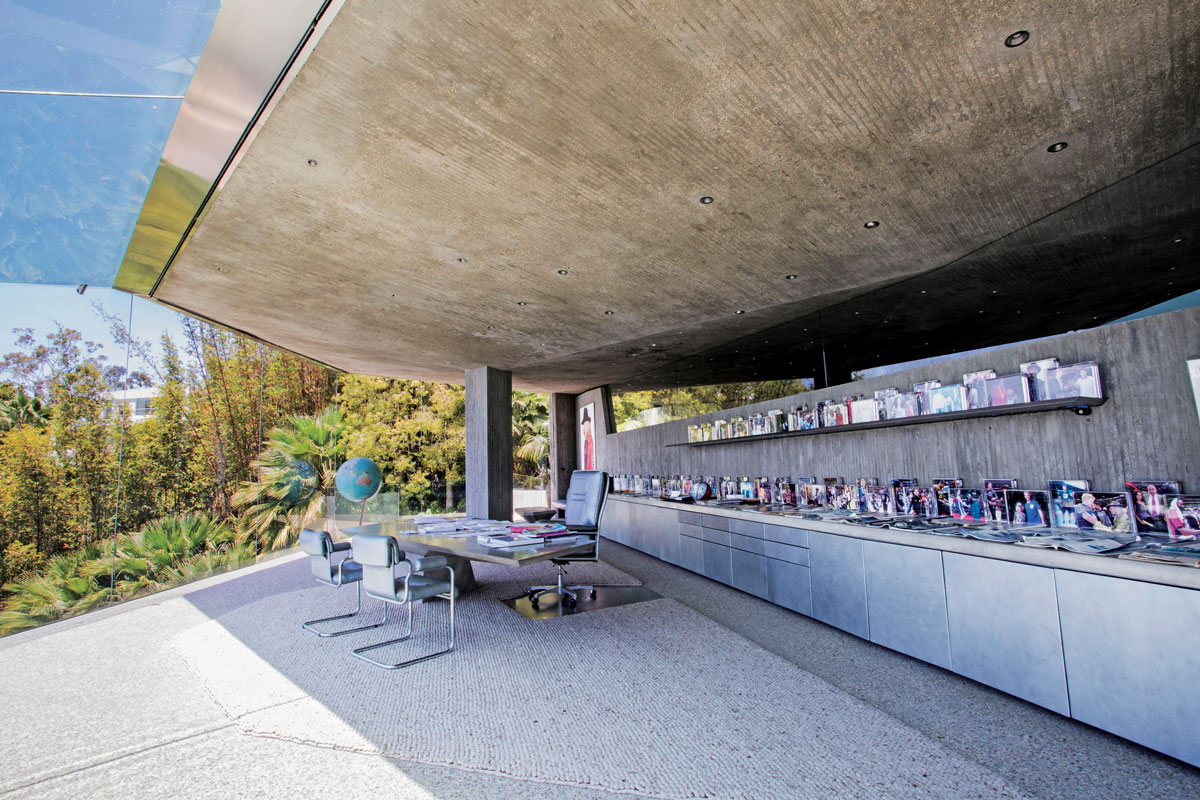 A spacious office on the second floor of the annex building. It's fun to look through magazines and materials and think about what to make next.
④Glass wall like science fiction movie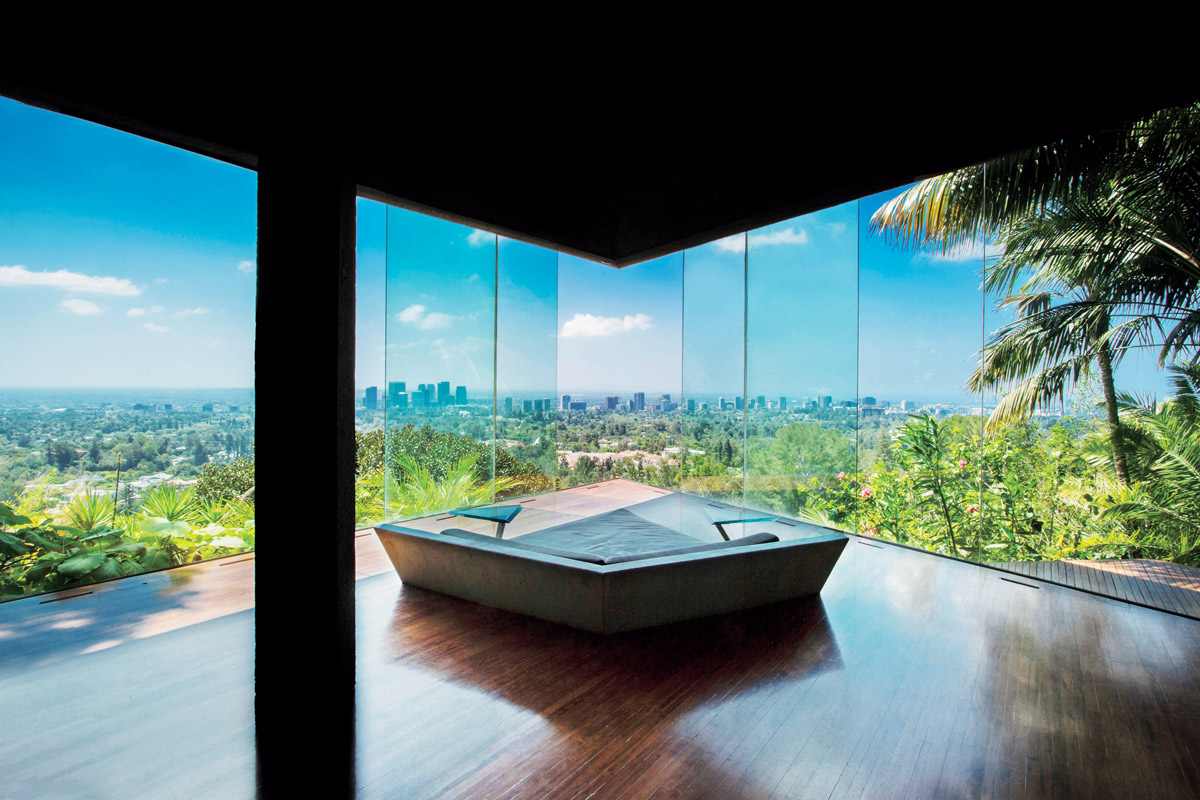 The bedroom has a glass wall that opens and closes automatically like something out of a sci-fi movie. Whether closed or open, it has become famous for music videos and magazines as a spot where you can see the cityscape of LA. Both the bed and the sofa are leather and comfortable to sit on. "It feels great to sit here and look out."
⑤ state-of-the-art outdoor kitchen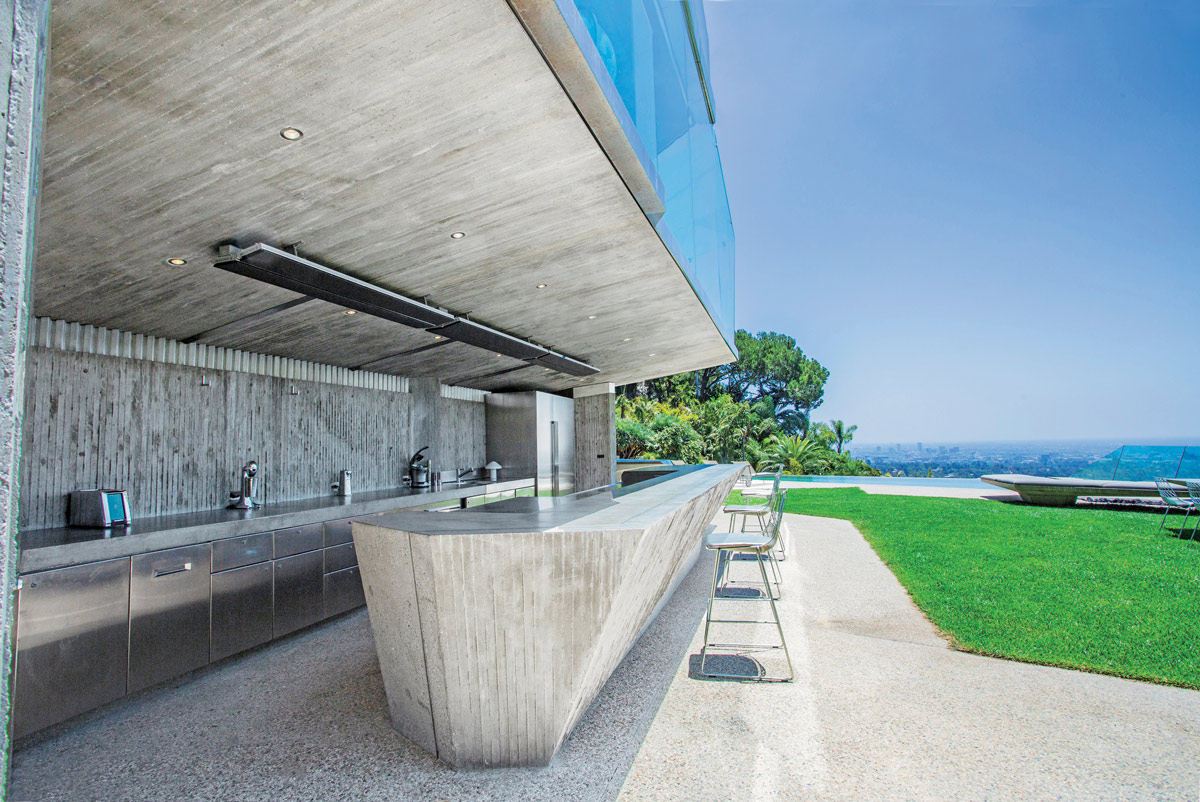 The outdoor kitchen and bar counter on the terrace completed a year ago. Refrigerator of made in the United States, convection oven and steam oven of made in Germany are prepared. Dishwasher and drawer-type hot storage!
⑥Tennis court full of greenery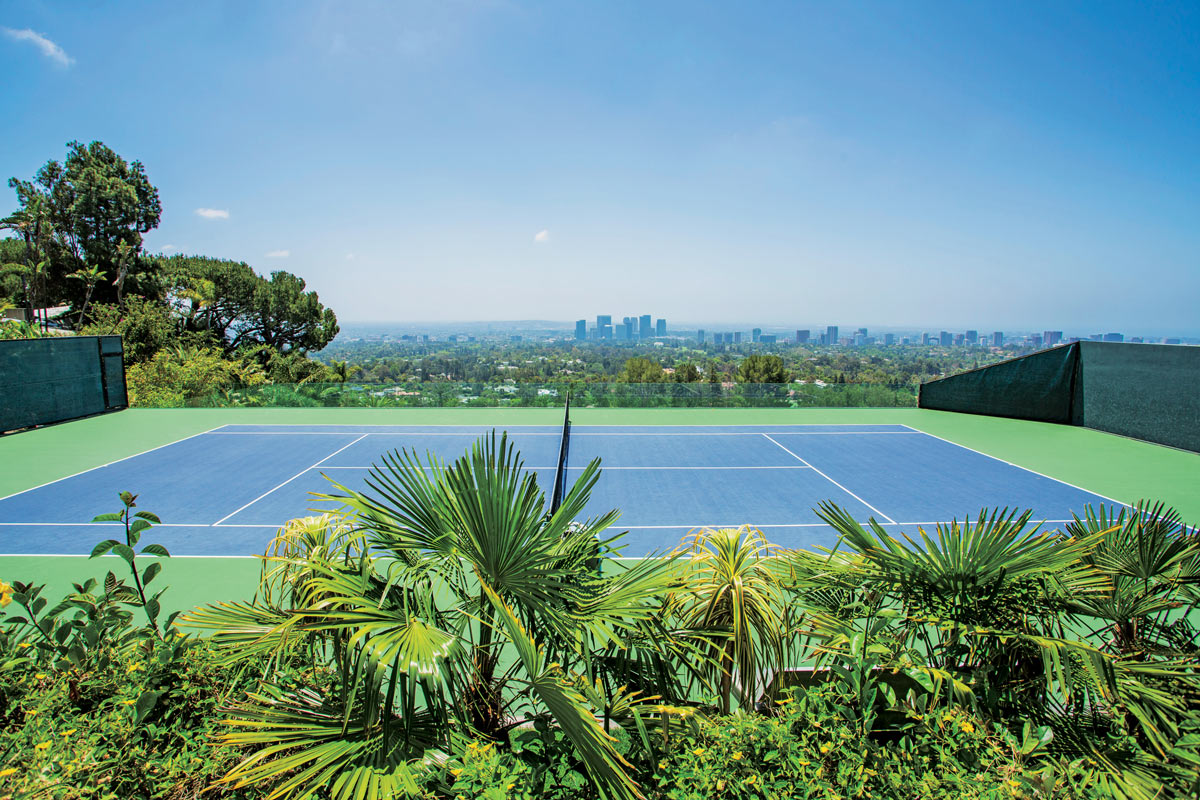 He is good at basketball and tennis. He has a basketball hoop and a tennis court that looks out from downtown Los Angeles to Santa Monica Beach.
Click here for recommended articles about California (West Coast)!
◆ Celebrities and West Coast Car Life
◆ West Coast & celebrity time travel now and then!
◆California's "car"
◆California motorcyclist
◆ Now, a new generation of surfers who are attracting attention in California, "Navigating Ichidaiki"
Selected by Chris Pepler!Playlists you want to listen to by scene

Click here for recommended articles about interior design and home appliances!
◆West Coast Happy Room!
◆ "Short household appliances" that stimulate the mind of a man
◆Paparazzi in a celebrity's mansion!
◆Which furniture would make your living room more comfortable?
Photo by Kaori Suzuki Text by Yoko Fujimoto
photo: Kaori Suzuki text: Yoko Fujimoto
Follow us
Get the latest information on Safari Online.
Source link