Travel
[Dawa / Yura Kyoto]Banyan Tree Group holds the first "Live Well, Travel Well" campaign on the anniversary
Banyan Tree Group, one of the world's leading hospitality companies, launches its biggest campaign of the year to celebrate the group's anniversary. With multi-brand hotels, resorts, spas and gallery stores in 23 countries, we offer a unique and attractive service.
From September 14th to October 4th, 2022, the group's first "Live Well, Travel Well" campaign will be held. The campaign helps travelers reconnect with the world by offering 33% discounts on accommodation, spas and more, as well as shopping for artisan handcrafts and popular spa and skincare products. .
"Dawa Yura Kyoto" (Location: Higashiyama-ku, Kyoto City, General Manager: Atsushi Miyazaki) will also participate in this campaign and would like to celebrate the anniversary with everyone.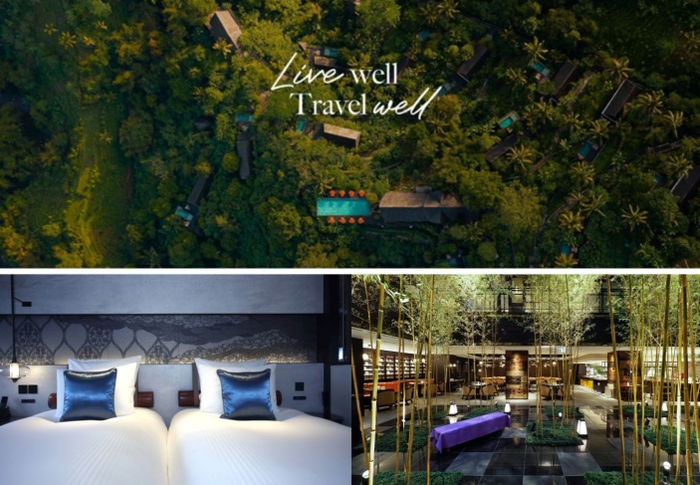 [Campaign overview]Known for its pristine natural landscapes and rich history, as well as its vibrant metropolitan expansion, Banyan Tree Group's 60 properties each have a contemporary flair and character. We offer a deep connection with the destination with a strong brand quality. From Banyan Tree's Sanctuary to Angsana's 'Adventurous', Cassia's 'Fun', Garrya's 'Minimalism', Homm's 'Comfort' and one of the latest brands, Banyan Tree Escape's 'Nature'. The spirit of "Living Well" pervades each brand, from "luxury taste".
Highlights of the 2022 "Live Well, Travel Well" campaign include:
1.Banyan Tree, Angsana, Cassia, Dhawa, Escape, Garrya, Homm, and Veya properties in various locations allow you to enjoy spectacular views around the world and stay longer in exciting new cities. We offer a 33% discount from the best rate.
2. Prioritize your well-being and enjoy 33% off body treatments at our award-winning spas so you can enjoy the healing spa treatments at the heart of your journey.
3. With the philosophy of supporting the craftsman community and promoting traditional crafts, we are offering a 33% discount on gallery products such as sophisticated ornaments sold at Banyan Tree and Angsana.
4. To bring the Banyan Tree spa experience to your home, we are offering a 33% discount on spa-related Essentials products. Also, spend $150 or more and receive a free Thai Chamanard Series gift set (valued at $59) and double points for every $1 spent on Essentials products.
The campaign period is from September 14, 2022 to October 4, 2022 and is applicable for stays from September 14, 2022 to September 30, 2023. For reservations, please visit www.banyantree.com/live-well-travel-well.
The group's first multi-brand campaign reflects the spirit of "Living Well" and "Traveling Well" in each brand. To both associates (employees) and customers, it demonstrates the Group's commitment to promoting well-being through all products and embedding sustainability through the Stay for Good program.

Dawa Yura Kyoto TEL.075-366-5800
Dawa Yura Kyoto Campaign Page
https://www.dhawa.com/en/dhawa-yura/live-well-travel-well.html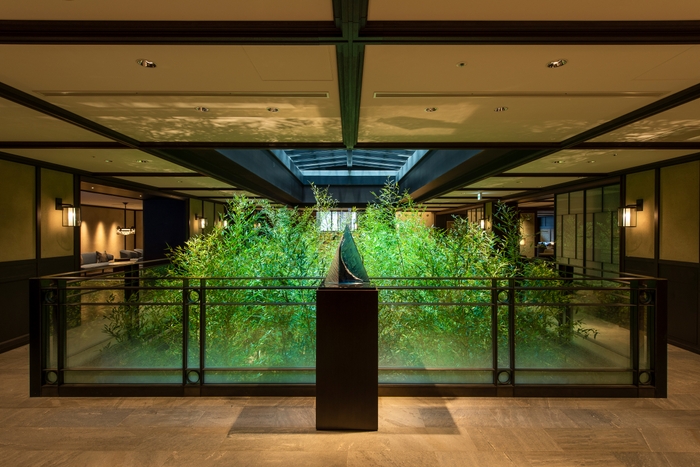 Overview of Dawa Yura Kyoto
◎ Location: 84 Ohashicho, Higashiyama Ward, Kyoto City, Kyoto Prefecture
◎Access: 3-minute walk from Keihan Main Line Sanjo Station/
2 minutes walk from Subway Tozai Line "Sanjo Keihan" station
◎ Guest rooms: 138 rooms
◎Room type: Classic double (from 22㎡)
Superior King Twin (24㎡)
Premier King Twin (26㎡)
Deluxe King Twin (31㎡)
Yura Suite King Twin (54㎡)
◎ Facility: GRILL 54TH (Restaurant)
Lounge & Bar 1867 (Bar), Fitness
8LEMENT SPA
◎ Website: https://www.dhawa.com/jp/dhawa-yura/yura.html
◆ About Banyan Tree Group
Banyan Tree Group (hereinafter "Banyan Tree Holdings Limited" or "Group") is a multi-disciplinary company that provides exceptional experiences for people traveling the world now and in the future, with stewardship and well-being at its core. An independent group that leads the world as a branded hospitality group. The Group's diversified portfolio spans 10 global brands, including hotels, resorts, spas, galleries, golf and residences. Following the award-winning "Banyan Tree", "Angsana", "Cassia", "Dhawa" and "Laguna", the newly added brands "Homm", "Garya", "Folio", and "Banyan" derived from the Banyan Tree brand. Tree Escape" and "Banyan Tree Veya" are scheduled.
Established in 2008, the Banyan Tree Management Academy (BTMA) has 8,000 employees in 23 countries. support the achievement of goals. The environmental protection and community development efforts carried out through the Banyan Tree Global Foundation (BTGF) are highly commendable and in line with the United Nations Sustainable Development Goals. It operates 58 hotels in 17 countries and has 47 hotels and resorts in design or under construction.
www.banyantree.com www.angsana.com www.cassia.com www.dhawa.com www.lagunaphuket.com
www.escape.banyantree.com www.veya.banyantree.com www.garrya.com www.hommhotels.com
Source link