Fashion
Kobe Hankyu's renewed cosmetic floor is amazing! – FASHION BOX
The cosmetics floor reopened on August 31st. Beauty World, which aims to be No. 1 in the Kobe area with "admiration" and "fun", has a total of 1700 square meters. The three floors from the 2nd to the 4th floor are developed with different concepts, "Luxury Beauty (2F)", "Lifestyle Beauty (3F)" and "Beauty Salon (4F)".
For InRed readers, we recommend the Lifestyle Beauty zone on the 3rd floor. Based on the concept of "friendly to the earth and me", the lineup includes the latest natural and organic bath and body cosmetics from Japan and overseas. From beauty items that make every day fun to lifestyle items, we have a wide variety of items. All 7 brands are newly opened, and 4 of them are opening stores in Kobe for the first time. Thorough dissection of all 7 brands full of new discoveries and excitement!
AVEDA
Aveda
First store in Kobe!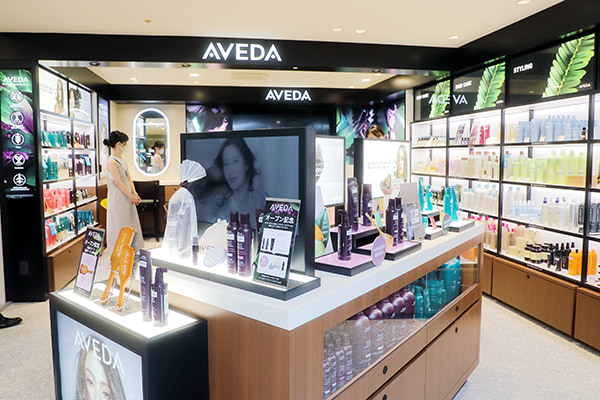 A vegan brand that proposes holistic beauty that integrates beauty, health, and the global environment at hair salons, spas, and shops in more than 45 countries around the world. The lineup includes hair care, body care, and aromatherapy.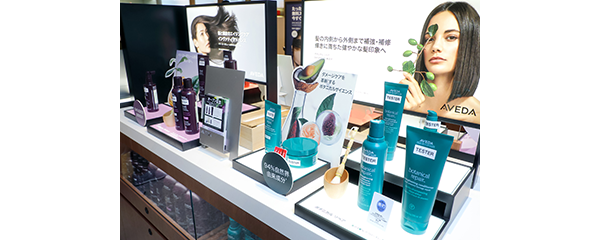 Aveda's highest peak botanical repair series hair care that approaches summer damaged hair. 94% of the ingredients are derived from the natural world, and it is silicone-free, so it is gentle on your hair and the earth.
ETVOS
Etvos
First store in Kobe!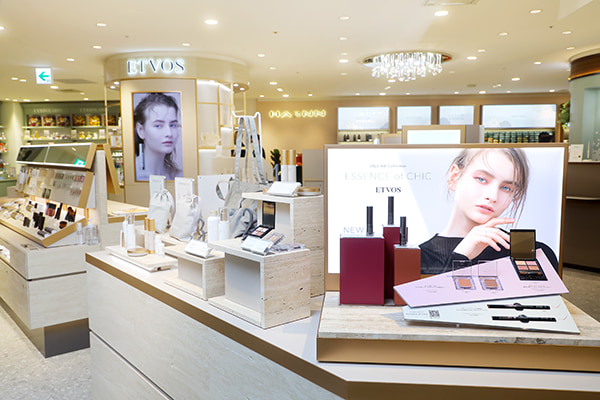 We propose skin care based on dermatology that leads to the natural beauty of skin that is exposed to various stresses such as sudden changes in the global environment, and makeup that uses domestic minerals that do not require cleansing and are gentle on the skin.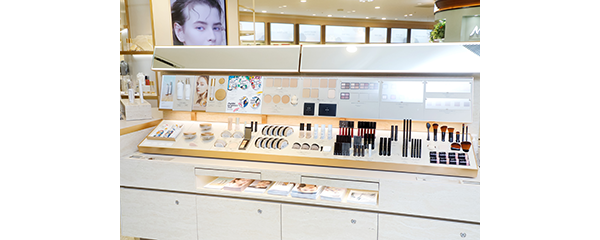 HARNN
Hahn

First store in Kobe!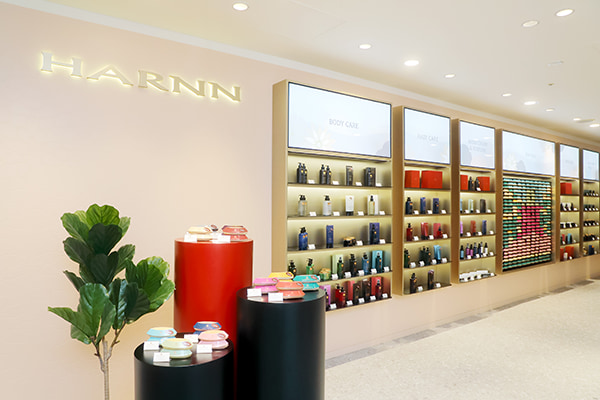 A Thai luxury wellness brand that is used by luxury hotels around the world as amenities and has a spa in a 5-star hotel. There are various scented items such as soaps, body creams, shampoos and diffusers, as well as spa products that make the most of the benefits of rice bran oil and natural plants.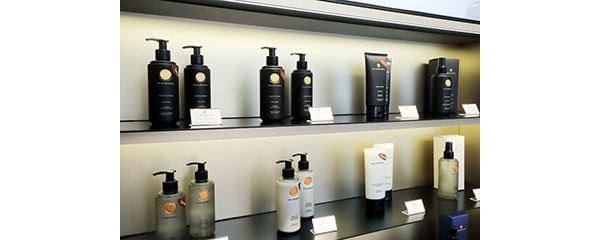 A lineup of spa products with elegant scents such as jasmine, lemongrass, lotus, and rose. Combining the traditional Thai herbal preparation technique and the latest technology, it expresses modern Thailand with high-quality scented aromatherapy products.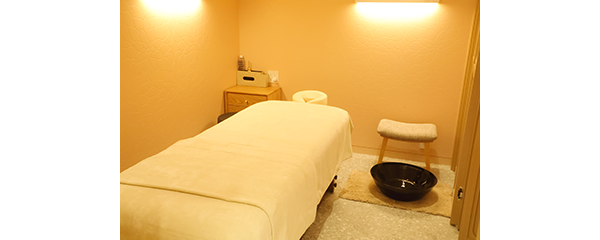 There is also a spa room of the urban spa "SCape by HARNN". It is also attractive that you can receive a full-fledged spa by a therapist who has learned from your home country. There is also a full treatment menu, such as a 30-minute quick menu that you can enjoy on your way home from work or while shopping.
L'ERBOLARIO
Revolola Rio
First store in Kobe!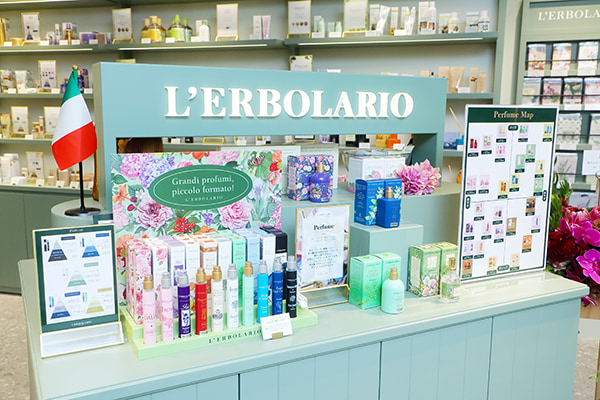 An Italian national natural cosmetics brand that started in 1978 as an Italian herbal pharmacy. A full lineup of about 200 items that are handled in Japan. The lineup includes products such as body care, perfume, facial care, hair care, and home fragrance with motifs of flowers, herbs, and nature.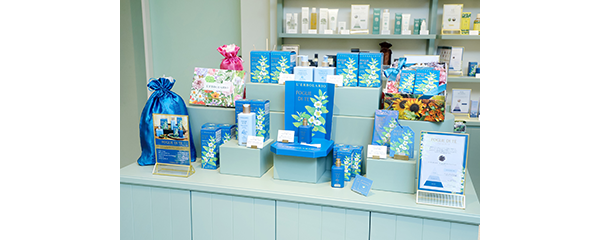 Inspired by the Orient, the "Folier di Te Collection" is a body care and fragrance that wraps the skin-conditioning extract extracted from oolong tea leaves and a refreshing scent. The scent of oolong tea, which has both a refreshing feeling and a gentleness that warms your heart, is attractive.
SABON
Sabon
NEW SHOP!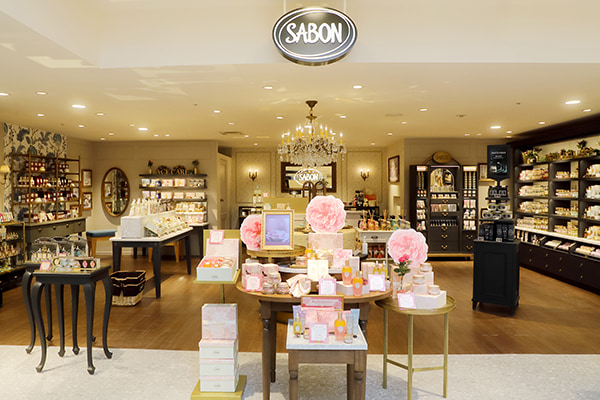 Natural cosmetics brand from Israel. A rich lineup of body, face, and hair care items with high-quality textures and rich fragrances that awaken your senses. In addition to the iconic salt-in-oil body scrub that contains Dead Sea salt and botanical oil, there are items that moisturize the skin and mind through the five senses.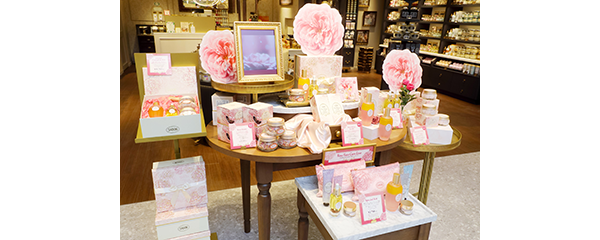 A gorgeous series that combines pure organic damask rose and Dead Sea minerals with each product. A condensed version of the precious natural blessings that symbolize the Mediterranean Sea.
THE BODY SHOP
the body shop
NEW SHOP!
British-born natural cosmetics and cosmetics brand. All new products are vegan products, respecting the natural environment and biodiversity, and advocating the abolition of animal testing. The store interior using recycled aluminum is the first store in Kobe at the "Activist Workshop" that develops content that allows you to experience sustainable and ethical ideas.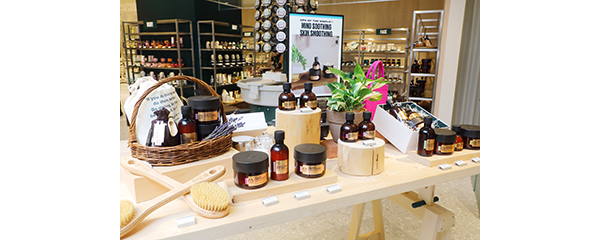 In addition to using recycled aluminum from retired Tokaido Shinkansen, the store is full of sustainable concepts such as the introduction of a refilling service "Refill Station".
MELVITA
Melvita
NEW SHOP!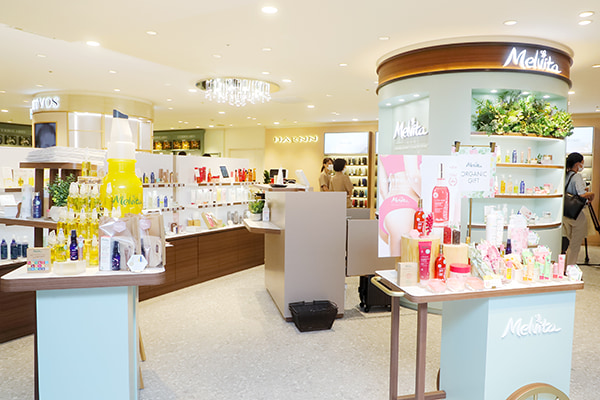 Melvita is an organic certified cosmetics brand from France. For the beauty of nature now and in the future. We will develop items that are fully infused with the magnificent beauty of plants and the earth.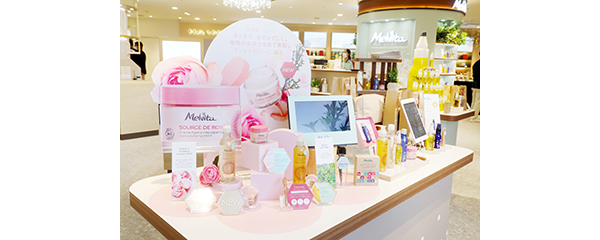 The new rose skin care series "Solus de Rose" is also on sale.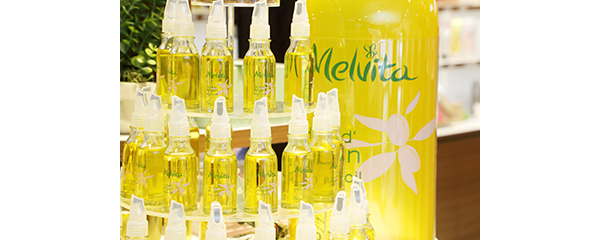 Argan oil made from 100% natural plant oils*1is the iconic presence of the brand. Plant oils have an affinity for the skin, and the lipids contained in them help strengthen the sebum film, suppress the evaporation of moisture from the skin, and lead to supple and firm skin.
*1 Argania spinosa kernel oil (moisturizing ingredient)
We introduced the cosmetics floor on the 3rd floor of Kobe Hankyu, where 7 organic brands from Japan and overseas are gathered. Experience new discoveries and excitement that enrich your lifestyle this fall at Kobe Hankyu!
★ Click here for 2F Luxury Beauty
★ Click here for the 4F beauty salon
SHOP DATA
Kobe Hankyu 078-221-4181
photo_TOMOKO YONETAMARI
edit_REMI SATO
(InRed 2022)
*Please refrain from reprinting images and text without permission.
web edit_InRedEditorial Department