Lifestyle
Large capacity with many pockets!Linen November issue appendix nest robe tote Kazuyo Takiguchi's use report | Fashion magazine "Linen" reading
The appendix of the regular November issue of Linen is a nestrobe tote bag. There are 3 pockets on the outside, and the inside is large enough to hold a PC and magazines. This time, we asked freelance PR Kazuyo Takiguchi about the attractiveness of the design and functionality that she felt after actually using it.
table of contents
Large capacity with many pockets!Linen November issue appendix nest robe tote Kazuyo Takiguchi's usage report
Linen November issue regular issue appendix,
neat Robe pocketful tote bag with cowhide patch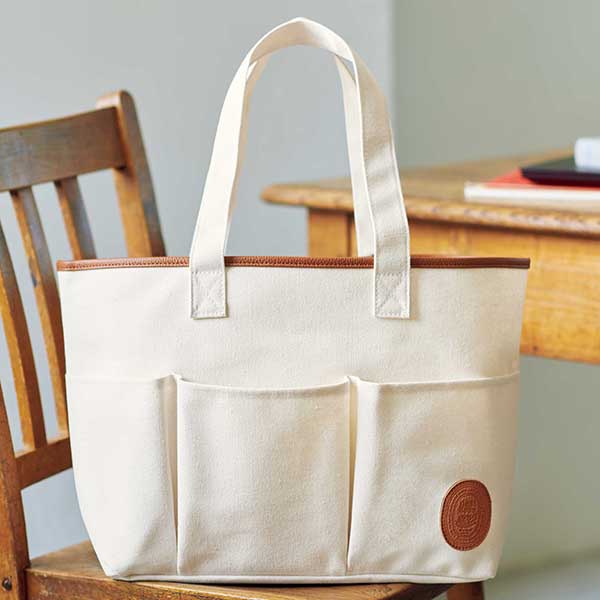 The appendix of the regular November issue of Linen is a nestrobe tote bag. There are 3 pockets on the outside and 1 pocket on the inside, so you can separate and organize towels, lips, smartphones, etc. that you want to take out quickly. With excellent storage capacity, it is just the right size for daily shopping and commuting. The logo embossed patch is made of cowhide leather for an elegant look.
size (about)
H27.5 x W47 x D12cm (editorial investigation)
Kazuyo Takiguchi's autumn outfit
Nestrobes tote bag
coordinate
Autumn all white coordination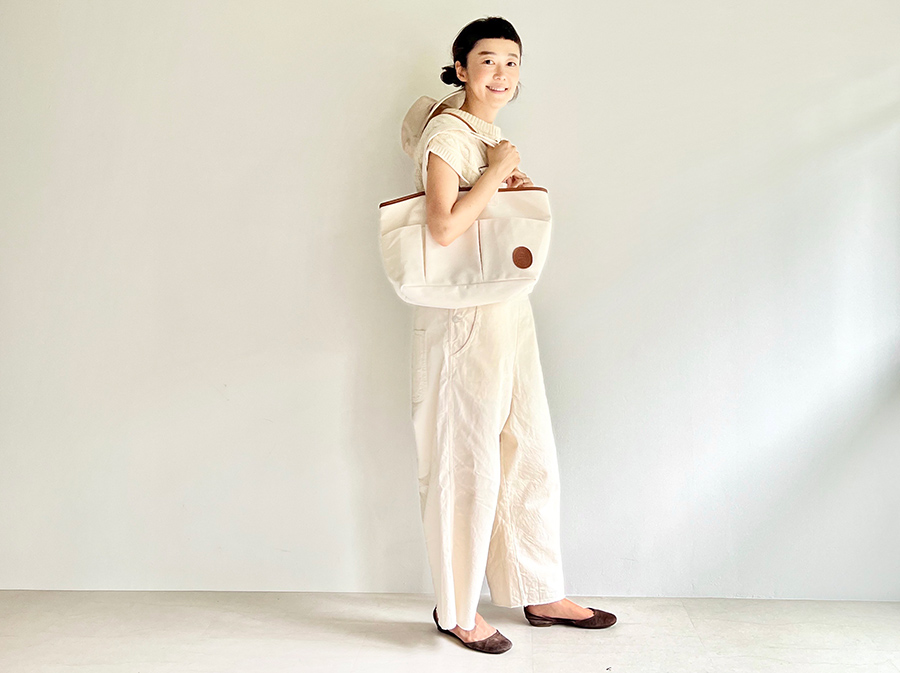 Layer the gentle shades of white and add the autumn feeling with the best knit material. The length of the handle makes it easy to carry the bag over the shoulder. You can rest assured even in the coming season when you tend to wear clothes in layers.
"A knitted vest is tucked into a nest robe overall that looks like the same material as a natural unbleached bag. It's a simple work style that makes you feel gentle."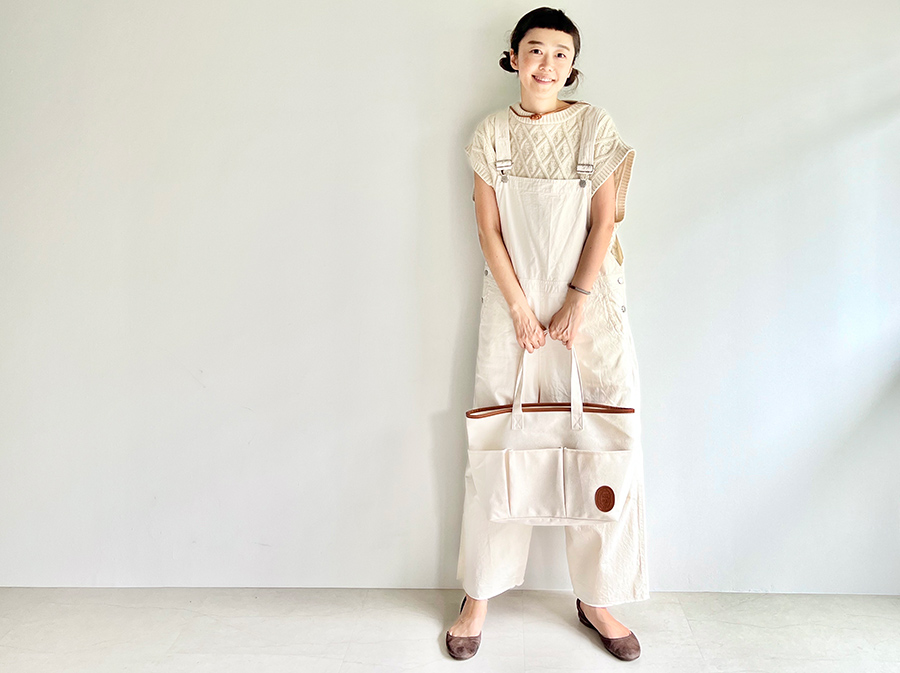 The piping on the bag, the cowhide leather logo, and the brown shoes complete the all-white outfit.
"The bag is attractive because of its lightweight yet durable fabric and the texture that is perfect for natural outfits.
The details have a work atmosphere, but the simplicity and basics are also nice."
Cotton loose overalls / nest Robe, others / personal items
Let me show you what's in my bag!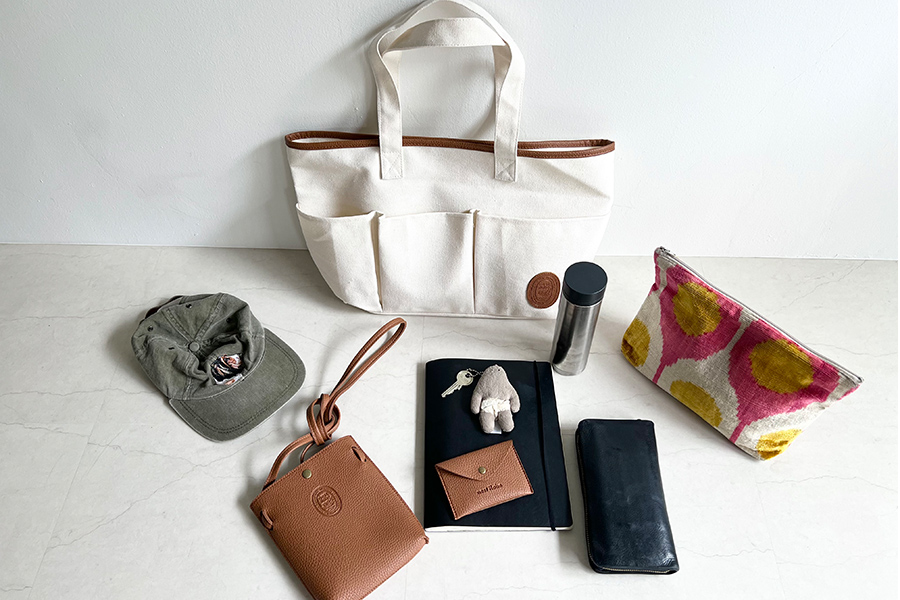 It looks simple and neat, but it has a surprisingly large capacity, so it can be used in a variety of situations.
"It's a large-capacity type that can hold magazines, laptops, large notebooks, and large pouches, so it's a good work bag."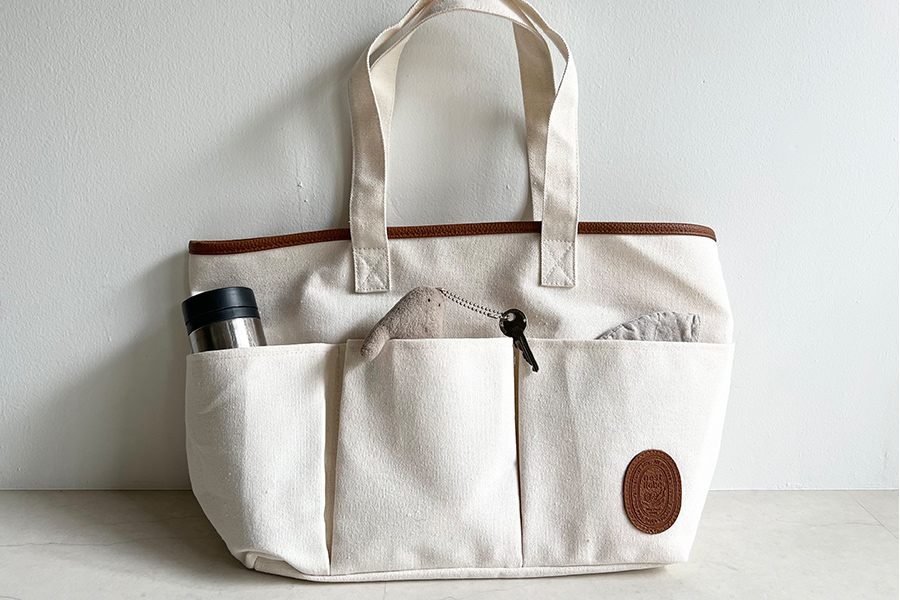 Three large pockets on the outside help keep the contents of the bag organized.
"I want to store items that might end up swimming in my bag, such as keys and a spare mask, in separate pockets.
It's cute even if you use the November issue of Linnel and the appendix of the special issue as a set!
coordinate
You can go out even better with two bags!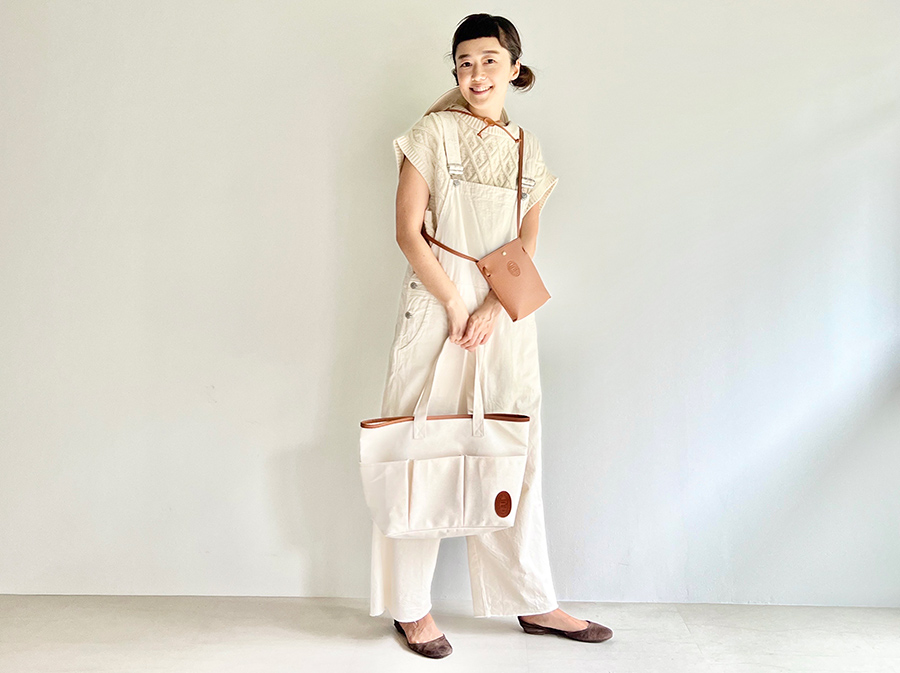 Cotton loose overalls / nest Robe, others / personal items
The tote bag has a unified design with the nest robe leather pochette and card case included in the November special issue of Linnel, so it is recommended to use it as a set.
"The leather parts of the two appendices are the same color and go well together, so it's convenient and cute to use them together!"
at home
Basic design that fits well in your interior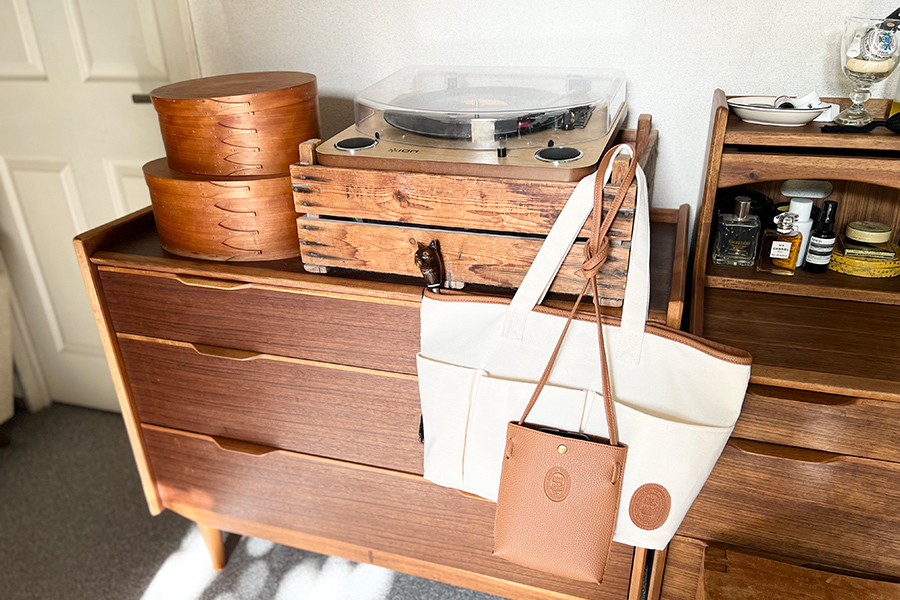 The leather-like brown blends well with wooden furniture, and it is stylish even if you leave it hanging in your room. If you hang it on the side of your desk, you can quickly complete your outfit.
go out
Natural texture suitable for outdoor use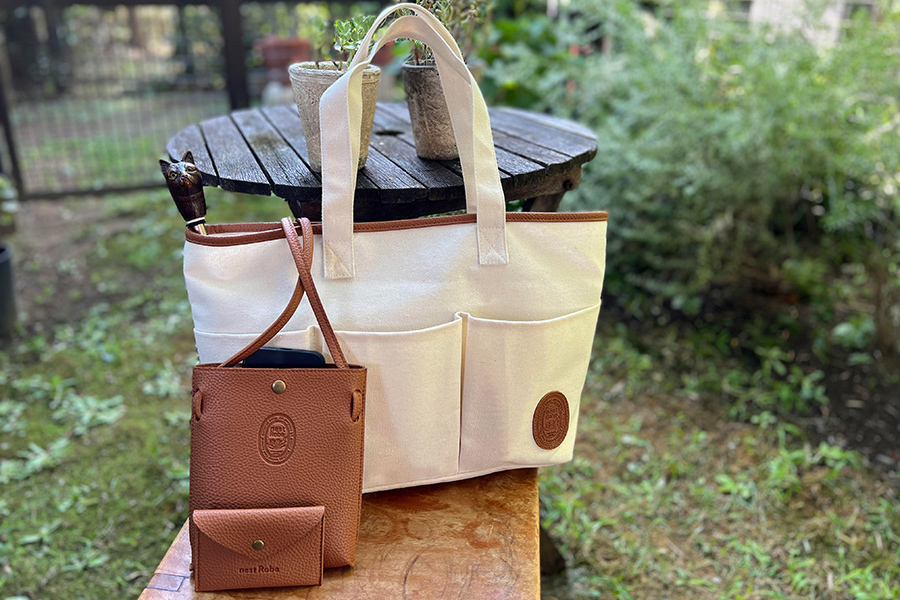 Mr. Takiguchi says that he likes the pochette's natural leather texture like vegetable tannin.
It looks like it would be good to accompany you in scenes where you enjoy nature, such as autumn walks and autumn leaf viewing.
---
■ Read more articles about Linen's magazine supplement ↗
edit & text : Liniere.jp
*Please refrain from reprinting images and text without permission.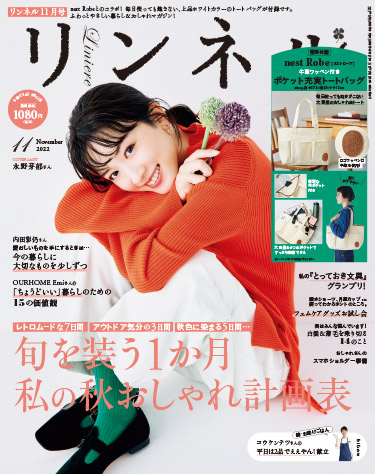 Linen November 2022 issue / appendix information
A month to dress up in season My fall fashion plan
Special price: 1,080 yen (tax included)
Cover: Mei Nagano
Released on September 20, 2022 *Release date varies in some regions
Source link