Business
Cross-border EC site management Be Forward holds "BE FORWARD SINGAPORE BUSINESS AWARDS" to recognize companies involved in service development in Singapore
[B-Forward Co., Ltd.]
~ With gratitude to those who have walked with us through the harsh environment ~
Be Forward Co., Ltd. (Headquarters: Minato-ku, Tokyo; Representative Director: Hironori Yamakawa EC site: https://www.beforward.jp/) is grateful to each business operator in Singapore who has been indebted to us on a daily basis. In order to convey this, "BE FORWARD SINGAPORE BUSINESS AWARDS" was held at Singapore Regis on October 4th.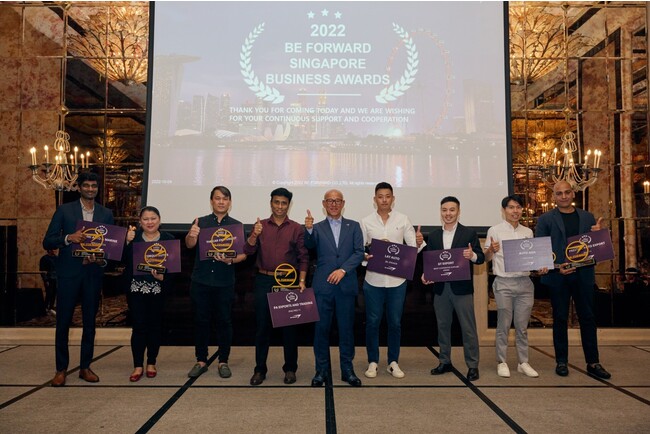 About BE FORWARD SINGAPORE BUSINESS AWARDS
Since 2018, BE FORWARD has started trilateral trade (BE FORWARD Marketplace) in Singapore, and initially sold 16 units and struggled to expand services locally, but now has sold a total of 25,000 units. It extends to
We have been able to grow to this point only because of the presence of our suppliers and cooperating companies in Singapore. We held this BE FORWARD SINGAPORE BUSINESS AWARDS to express our gratitude and gratitude to all the suppliers who believe in Be Forward's services and expand sales.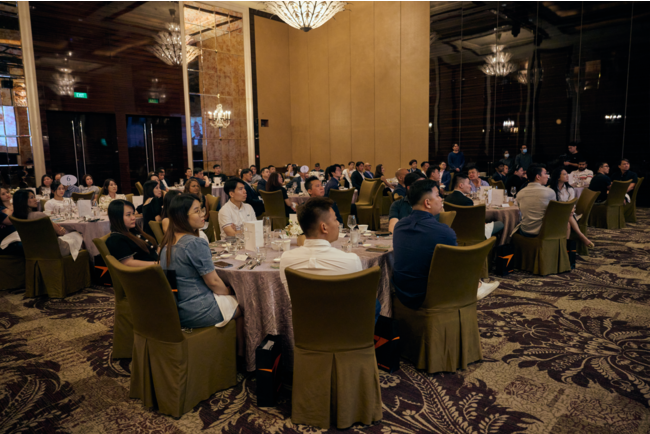 On the day of the event, we invited 20 local suppliers and cooperating companies, and 70 people participated.
It was the first event in Singapore, and it was a place to get together and deepen exchanges.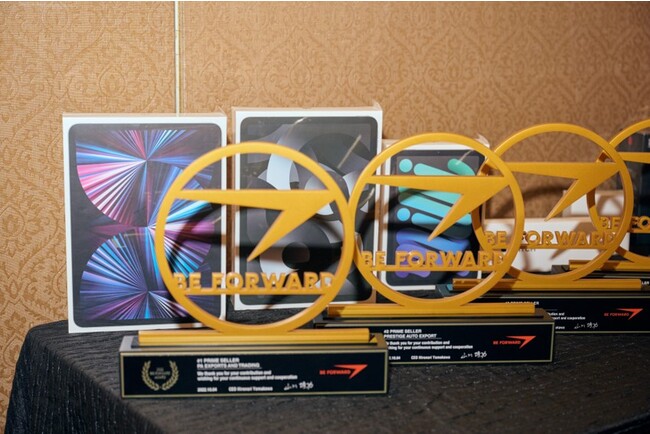 Representative Director Hironori Yamakawa conveyed the joy of being able to hold such an event for the first time in Singapore, and then overcame the impact of the new coronavirus together, and the steady expansion of services in Singapore was due to suppliers, partner companies, and cooperation. I conveyed the company's achievements and gratitude. In addition, at the announcement of various awards, the top 1 to 7 sales in the sales division and 3 special awards were awarded from the participating companies.


In the future, we will continue to deepen cooperation with reliable partner companies and reliable suppliers and strive to improve our services so that many people in Singapore can use our services and expand their recognition.

Company name: Be Forward Co., Ltd. (English notation: BE FORWARD CO., LTD.)
Established: March 10, 2004
Capital: 10 million yen
Representative: Hironori Yamakawa, Representative Director
Location: Roppongi Hills Mori Tower 37F, 6-10-1 Roppongi, Minato-ku, Tokyo 106-6137
Number of employees: 219 in Japan (as of June 2022)
Business: Sales and import/export of used cars
Sales and import/export of automotive parts
EC site management
others
Performance: Net sales 81.4 billion yen (FY2021)
Used car export volume 133,370 units (FY2021)
HP: https://corporate.beforward.jp/company/
EC site: https://www.beforward.jp/
Africa Business: https://africabusiness.beforward.jp/
Overseas transportation service: https://corporate.beforward.jp/pochilogi/
BE FORWARD FACTORY: https://corporate.beforward.jp/factory/
Company press release details (2022/10/12-15:46)
Source link