Sports
EA SPORTS STRENGTHENS COMMITMENT TO WOMEN'S FOOTBALL PARTNERS WITH UEFA WOMEN'S CHAMPIONS LEAGUE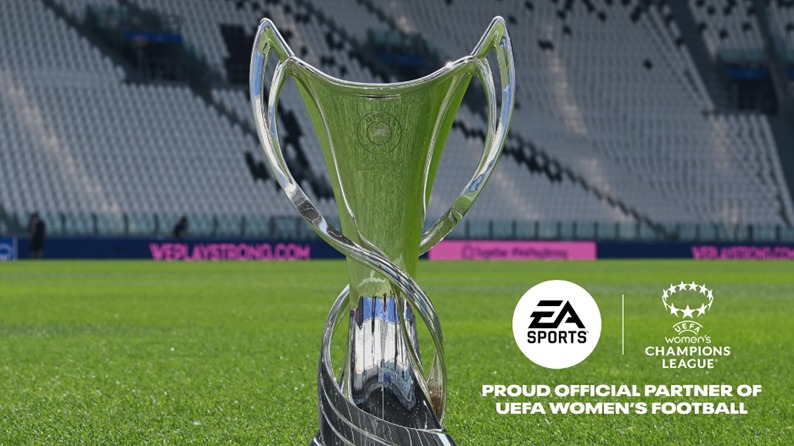 EA SPORTS, within Electronic Arts, has announced on and off the pitch initiatives to support the women's soccer community and advance the game. Announced the "Starting XI Fund", an accelerator fund aimed at the future development of women's soccer. With the launch of this fund, we have decided to invest $11 million in games, leagues, clubs and athletes to continue to revitalize the women's soccer game.
We are also working with new and existing women's league partners to create new opportunities to inspire young women from diverse backgrounds and get them involved in the world of football.
Implement funding for the Women's Soccer Internship Program from 2023.
In addition, it will enter into a multi-year partnership with the UEFA Women's Champions League (UWCL). In early 2023, FIFA23 will host a UWCL knockout stage that will include Juventus Women, Real Madrid Femenino, Chelsea Women, Manchester City Women, Olympique Lyonnais Féminin and Paris Saint-Germain Féminine.
Also announced a multi-year partnership with EA SPORTS and DAZN for global distribution of the UEFA Women's Champions League. The UWCL will kick off in March 2023 in conjunction with the opening of the UWCL in "FIFA23" and the quarterfinals. EA SPORTS ads will be featured on all DAZN games worldwide and on DAZN's UWCL YouTube channel. EA SPORTS continues its commitment to providing the ultimate immersion experience for fans around the world.
●Comment from Andrea Hopelain (SVP of Brand, EA SPORTS)
EA SPORTS is at the heart of football fans around the world and we feel the need to promote diversity and participation in the sport. We are committed to crossing the boundaries of virtual pitches and reality. "The Starting XI Fund" demonstrates our commitment to the game's unparalleled authenticity and presentation, and our commitment to the sport's future.
●Comment from Nadine Kesseler (Chief of Women's Football for UEFA)
We are thrilled to welcome the UEFA Women's Champions League to EA SPORTS FIFA 23. It's only natural that the best women's club matches in the world should appear in a global soccer simulation game. This is a big step forward for the women's soccer game and an ideal new platform for female players to excel in it.
●Shay Segev (CEO, DAZN Group) Comment
As one of the like-minded brands investing in the economic ecosystem to strengthen women's football, we are thrilled to announce EA SPORTS as a new global distribution sponsor of DAZN's UEFA Women's Champions League doing. What EA SPORTS is doing to advance women's soccer games is revolutionary. Together, we look forward to captivating millions of fans around the world and inspiring the next generation with this partnership.
Source link