Business
DE&I/ESG learning from the cases of Recruit and Softbank. "MASHING UP CONFERENCE vol.6" featured sessions | Business Insider Japan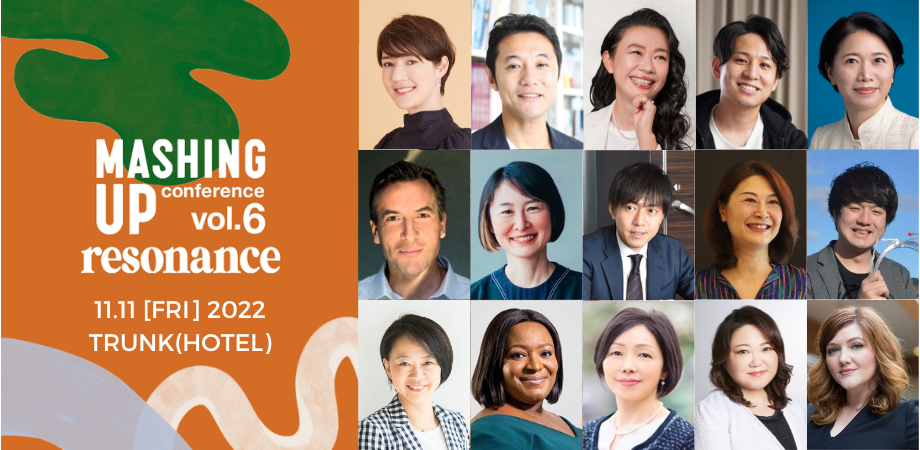 Provided by: MASHING UP
On Friday, November 11, 2022, MASHING UP CONFERENCE vol.6 will be held at TRUNK (HOTEL) in Shibuya Ward. This year's theme is "RESONANCE (society that resonates with each other)​".In addition to various sessions and workshops developed from the perspective of DE&I and ESG, networking opportunities will also be provided this year.
Kindril Japan/Softbank/Recruit/Panasonic Connect/Marui Group/Recruit/MeetyIn addition, advanced companies in the DE & I field will be on stage one after another! Please join us for a one-day conference where you can learn about DE&I and ESG that are useful for business from real-life examples.
>> Apply for event site ticketshere
Catch up on the latest trends in global business.Featured Keynote Speech
New system loop: New world trend (1F 12:00~12:25)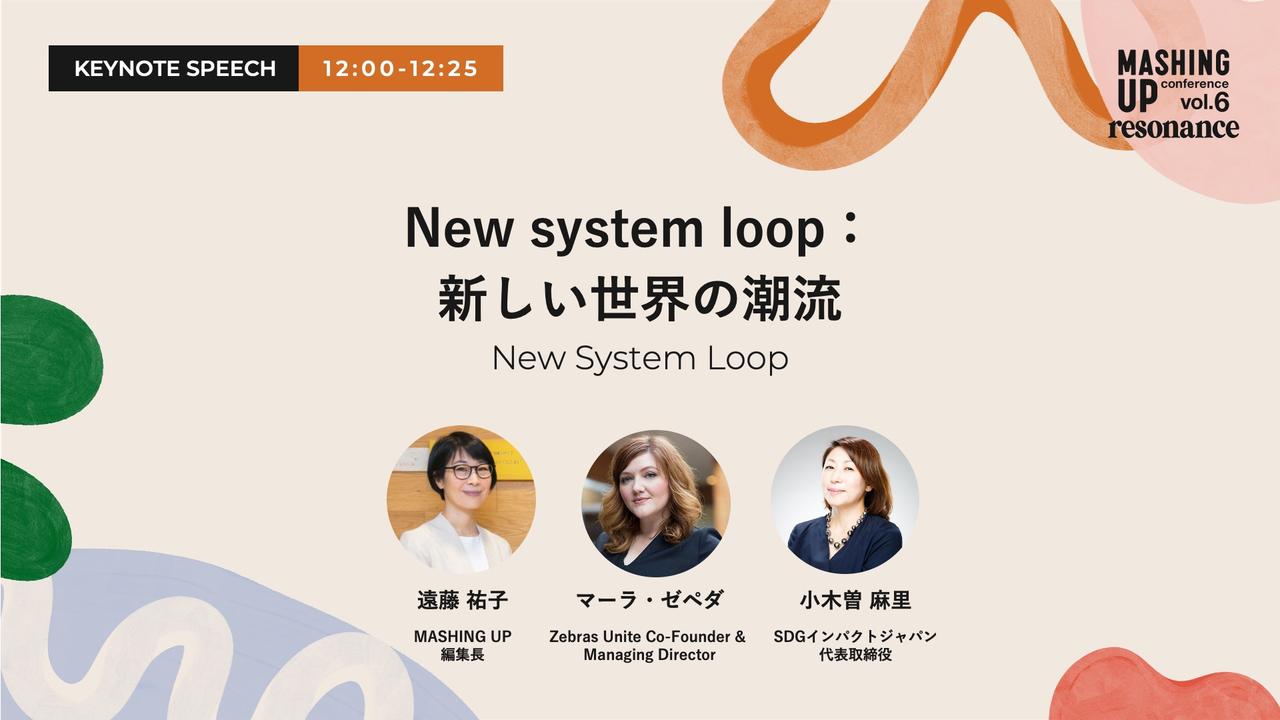 Provided by: MASHING UP
What is a business that creates a truly sustainable society? From the keynote speech of the founder of Zebras Unite, learn about the way business and financial trends will build the society of the future.
Mara ZepedaMr. (Zebras Unite Co-Founder & Managing Director)
Mari OgisoMr. (CEO, SDG Impact Japan)
Yuko Endo(MASHING UP editor-in-chief)
Dynamic business that creates social well-being (1F 12:25~12:50)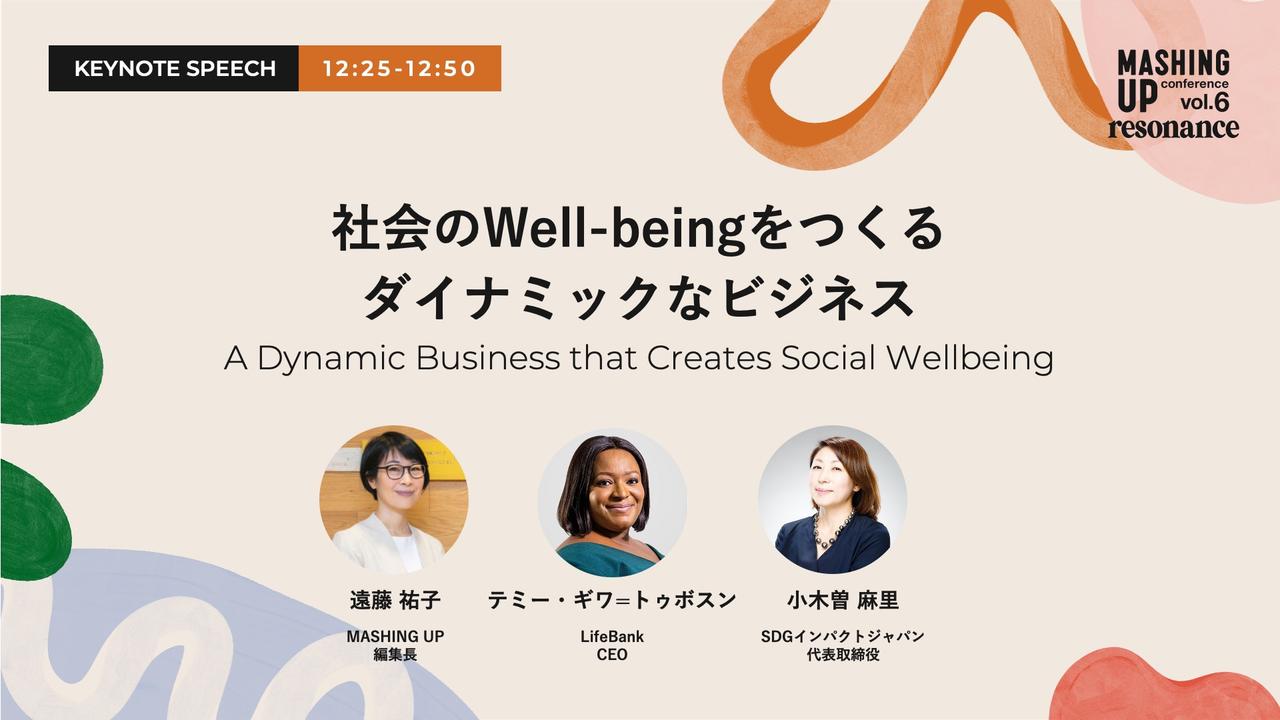 Provided by: MASHING UP
What kind of perspective is necessary for businesses that can bring about major changes in the world and improve the well-being of society as a whole? We can see from Mr. Tuvosun's speech, which develops the infrastructure business "Lifebank" that carries blood.
Temmie Giwa-TubosunMr. (LifeBank CEO)
Mari OgisoMr. (CEO, SDG Impact Japan)
Yuko Endo(MASHING UP editor-in-chief)
Deep dive into DEI & ESG in business.Various sessions & workshops
Strong and flexible organization and new business created by DE&I (1F 13:00~13:50)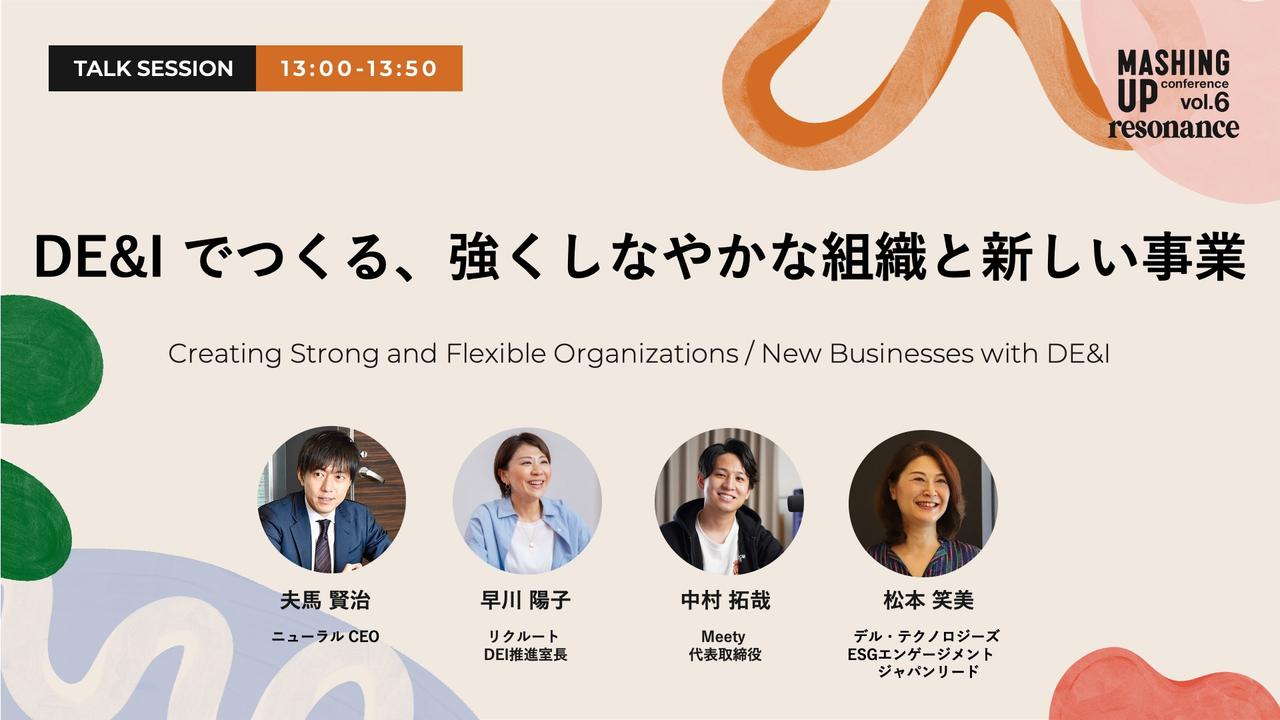 Provided by: MASHING UP
Top executives who promote DE&I in organizations with different scales and cultures, such as large Japanese companies, foreign companies, and cutting-edge startups, will take the podium. Consider the role DE&I plays in building organizations and creating new businesses.
Kenji FumaMr. Neural CEO
Yoko HayakawaMr. (Recruit DEI Promotion Office Manager)
Takuya NakamuraMr. (President of Meety)
Emi MatsumotoMr. (Dell Technologies ESG Engagement Japan Lead)
Well-being for companies (1F 16:00~16:50)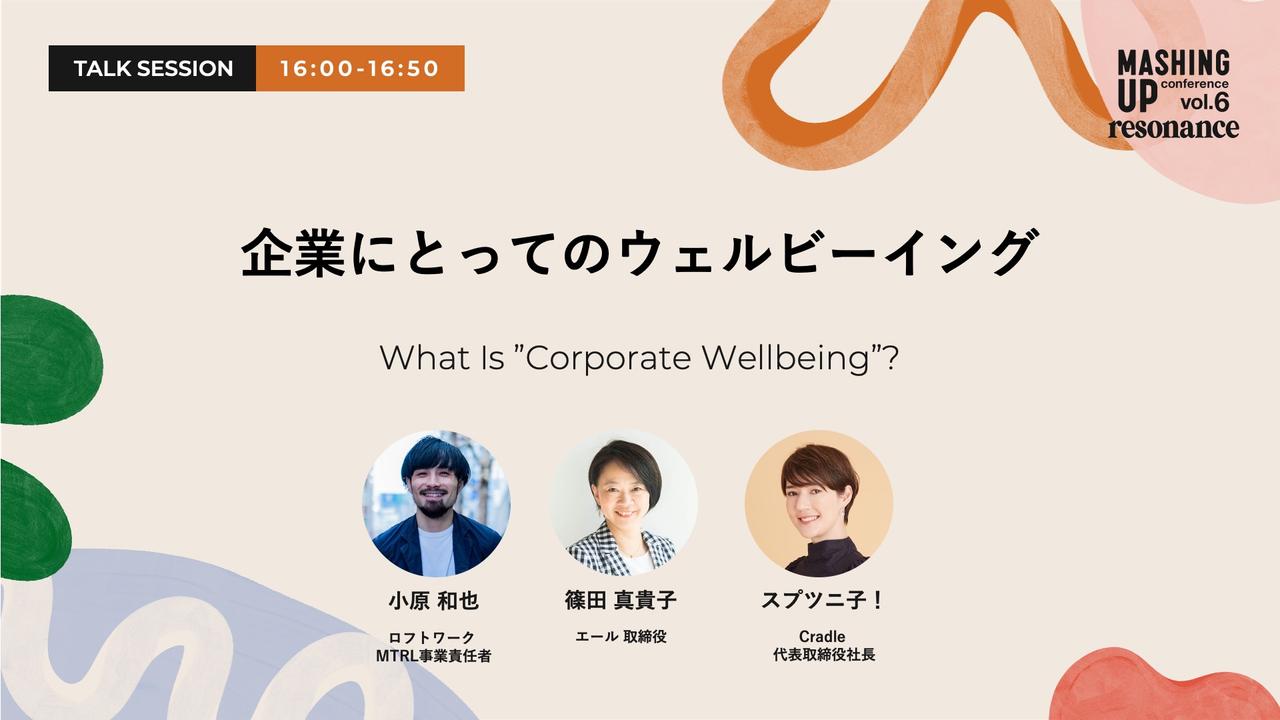 Provided by: MASHING UP
Why is the word well-being attracting attention now? In order for everyone in the organization to fully demonstrate their abilities, it is necessary to invest in the physical and mental health of each and every employee. Using equity as a keyword, explore the well-being of working people.
Makiko ShinodaMr. (Director, Yale)
Sputniko!Mr. (Cradle CEO)
Kazuya KoharaMr. (Loftwork MTRL business manager)
Japanese diversity, future challenges (1F 17:00~17:50)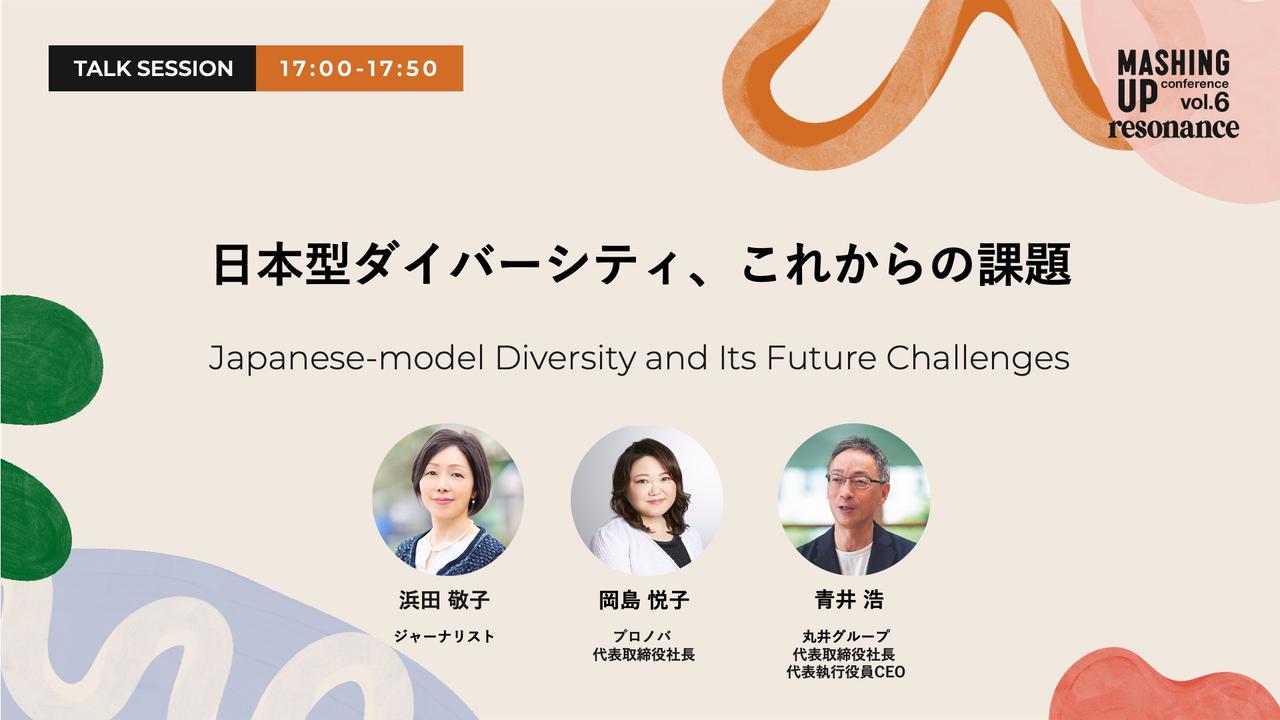 Provided by: MASHING UP
What is the next gender issue when considering diversity in companies? We will discuss the perspectives required of Japanese companies in the future, such as governance structure, appointment of the next generation, organizational growth hindered by gender role division and unconscious bias.
Etsuko OkajimaMr. (President and CEO, ProNova)
Keiko HamadaMr. (Journalist / Former Editor-in-Chief of Business Insider Japan / Former Editor-in-Chief of AERA)
Hiroshi AoiMr. (Marui Group Representative Director, President and CEO)
Region + Company + X = Futuristic Business (2F 13:00~13:50)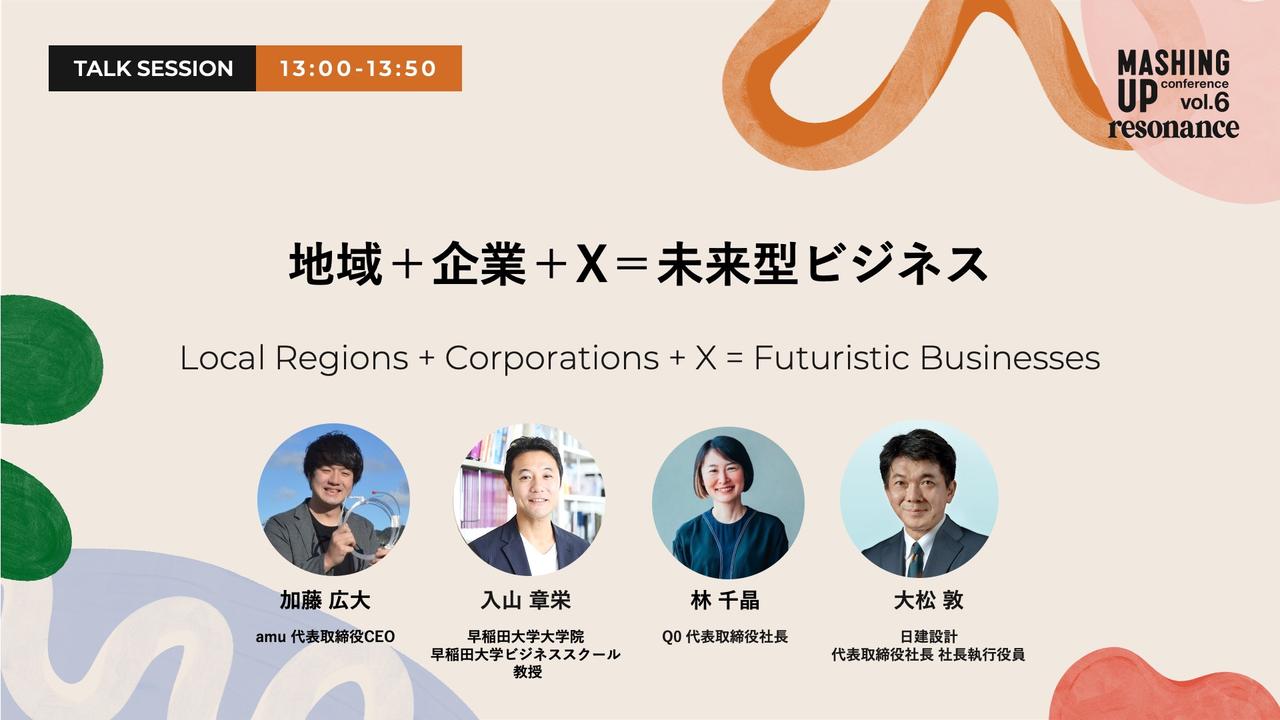 Provided by: MASHING UP
How should businesses tackle the issues that Japan is facing, such as aging, depopulation, declining industrial power, and hollowing out? By reinterpreting the relationship between rural and urban areas and exploring the possibilities of the region, we will explore clues to create sustainable future-oriented businesses.
Koudai KatoMr. (amu CEO)
Akie IriyamaMr. (Professor, Waseda University Graduate School, Waseda Business School)
Chiaki HayashiMr. (Q0 CEO)
Atsushi OhmatsuMr. (President and CEO, Nikken Sekkei Ltd.)
Will ESG save the world? (2F 16:00~16:50)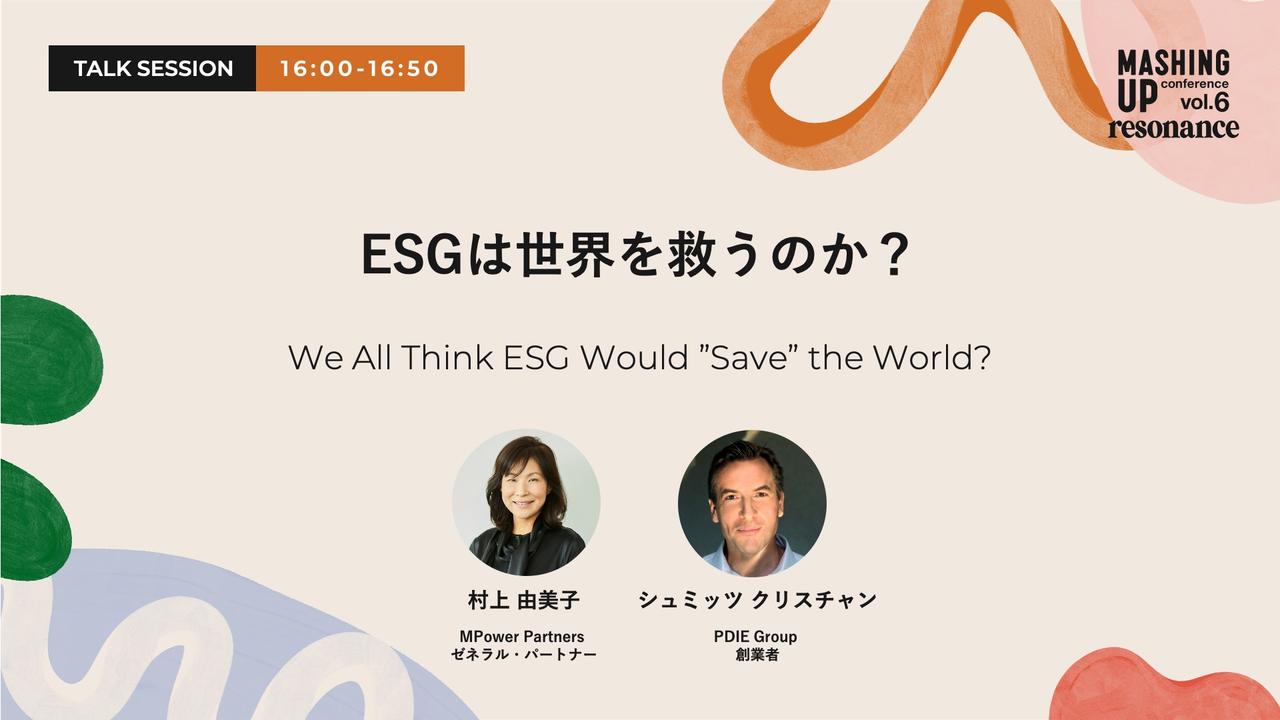 Provided by: MASHING UP
It can be said that ESG is becoming a global standard in business. How will ESG change the world? In order not to fall into the "ESG wash" that is flooding the world, how should companies identify its essence and implement it in their business? Learn from discussions by experts.
Yumiko MurakamiMr. (MPower Partners General Partner)
schmitz christianMr. (PDIE Group Founder)
and more..
DE&I Real Forum (2F 17:00~17:50)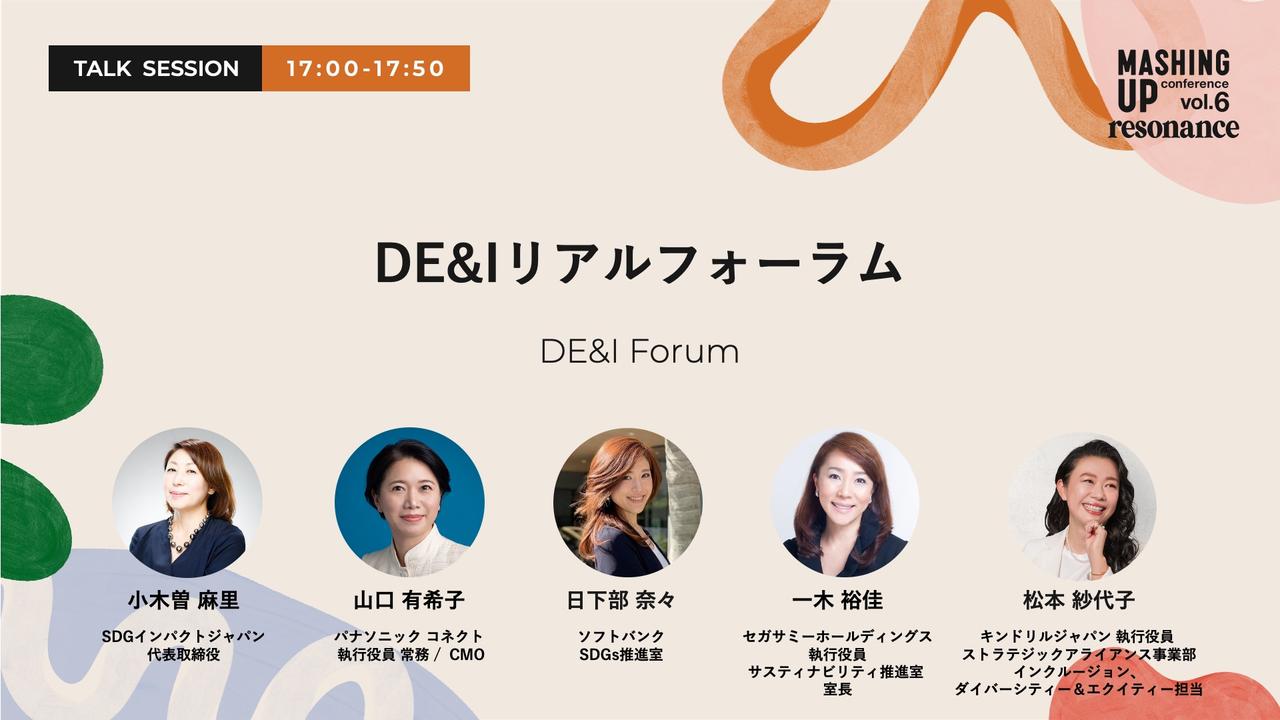 Provided by: MASHING UP
Understanding and practicing DE&I is essential to becoming an organization that continues to grow and expand. We will explore the perspectives and efforts necessary to fully establish DE&I as the basis of management from live examples of companies that are making advanced efforts.
Mari OgisoMr. (CEO, SDG Impact Japan)
Yukiko YamaguchiMr. (Managing Director, Panasonic Connect)
Nana KusakabeMr. (Softbank SDGs Promotion Office)
Ichiki Yuuka(SEGA SAMMY HOLDINGS Executive Officer Sustainability Promotion Office Manager / SEGA SAMMY BUSINESS SUPPORT President and Representative Director)
Sayoko MatsumotoMr. (Kindrill Japan Executive Officer, Strategic Alliance Division and Inclusion, Diversity & Equity)
The aim is to dominate the Asian market. ESG Perspective and Marketing Strategy (3F 16:00-16:50)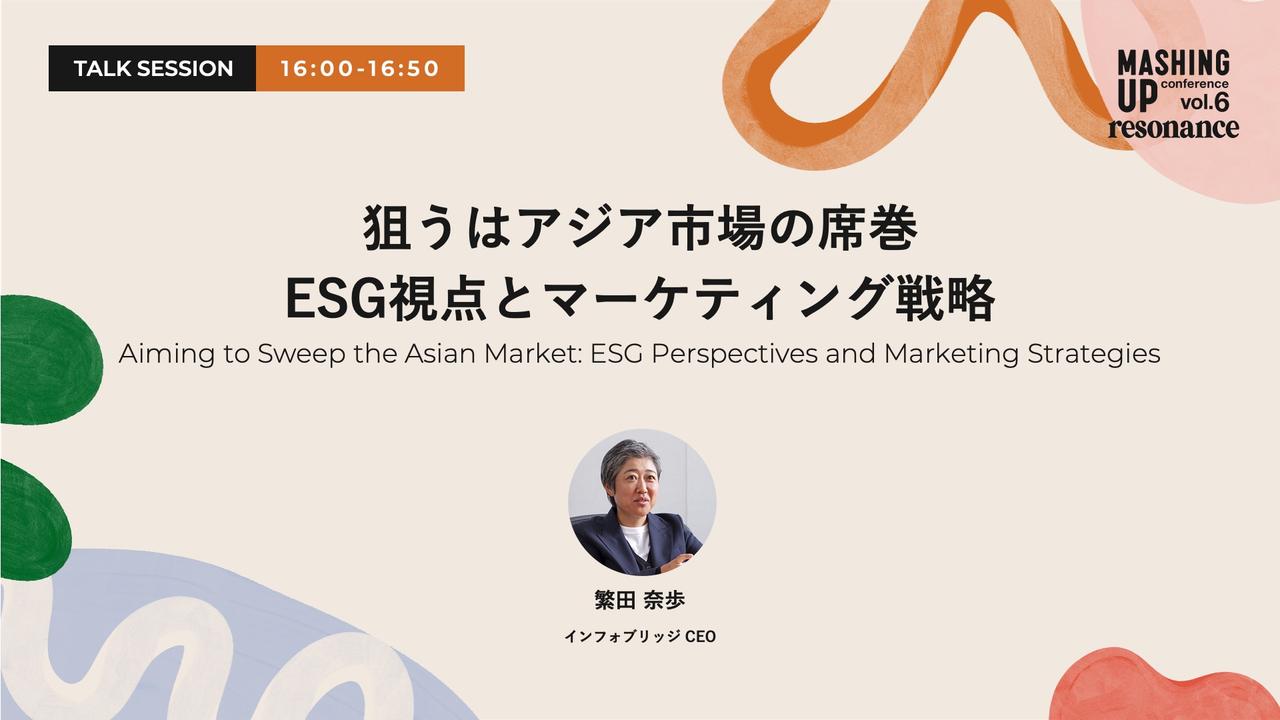 Provided by: MASHING UP
What is the theory for large companies to develop new business in Asia, which continues to grow steadily? What is required is an ESG strategy and marketing perspective that is close to the diversity of the market. We question success strategies in the Asian market.
Naho ShigetaMr. (Infobridge CEO)
and more..
Startup Pitch Contest (3F 17:00~17:50)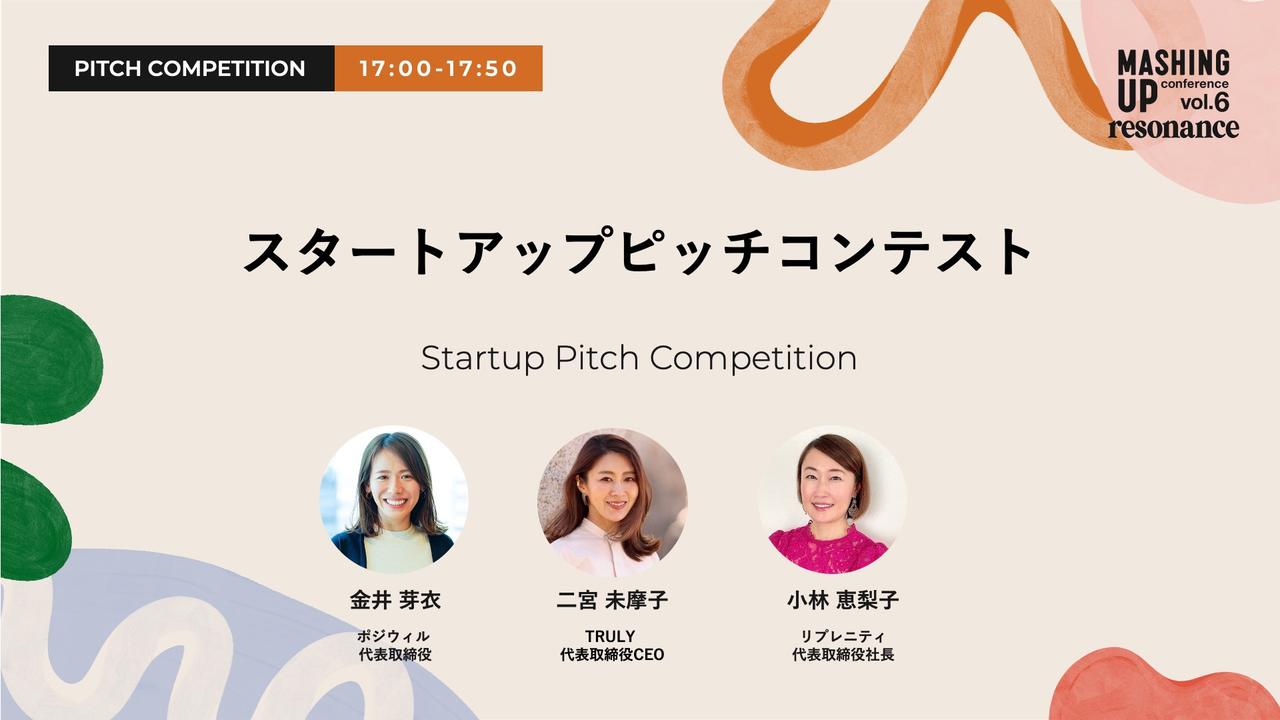 Provided by: MASHING UP
A pitch contest by startups that create "RESONANCE" in society from various perspectives such as environment / femtech / career. Think about the future of society and business through presentations by entrepreneurs who create new value.
Mei KanaiMr. (Posiwill CEO)
Imako NinomiyaMr. (CEO of TRULY)
Eriko KobayashiMr. (President and Representative Director of Liplenity)

Makiko ShinodaMr. (Director, Yale)
Kentaro SakakibaraMr. (CEO of Samurai Incubate) and more..
For the latest information on speakers and sessions, please visit the official website and MASHING UPTwitterWe will inform you on Facebook and Instagram at any time.
Conference overview1. Conference name:
MASHING UP CONFERENCE vol.6
2. Date and time:
Friday, November 11, 2022 12:00-19:00 (planned)
3. Venue:
TRUNK (HOTEL) (5-31 Jingumae, Shibuya-ku, Tokyo)
4. Expected content:
Sessions, Workshops, Networking Parties
5. Ticket price
(Venue participation + recording distribution viewing): 19,800 yen (tax included)
6. Event site:
https://conference.mashingup.jp/
【I recommend this hotel】
・Corporate DE&I promoter
・Business people who want to know the case of advanced DE&I companies in Japan
・Those who are looking for a new business idea when starting a business (entrepreneurship within a company)
・ Those who want to acquire a DE&I perspective in management work
・Those who are looking for a network with DE&I staff from other companies
Member-only ticket discount code (25% OFF) is now available
For MASHING UP members (registration is free), we will inform you of a discount code that will give you a 25% discount on ticket prices.After registering below, we will send you a discount code by e-mail at a later date. If you become a member, you will receive an e-mail magazine (delivered weekly) that delivers new articles on MASHING UP and advanced information on MASHING UP events that will be held in the future.
>>Member registration (free)here
Reprinted from MASHING UP (Released on October 19, 2022)
---
(Text, MASHING UP editorial department)
MASHING UP Editorial Department:MASHING UP = Media and community that open up an inclusive future. Through events and media, we will deepen dialogue with a wide variety of people, transcending gender, industry, generation, and nationality, and think about the future of society, the shape of organizations, and the future of business.