Lifestyle
You can choose from 4 types of Bouche de Noel! Ladurée's Christmas cake starts accepting reservations – Lifestyle News | SPUR
Ladurée has released a Christmas cake for 2022, and reservations will be accepted from Saturday, October 22, 2022. In addition to the four popular Bouches de Noel, a new Stollen inspired by Ladurée's popular classic patisserie "Ispahan" will also appear. Also pay attention to the new frozen cakes sold in limited quantities at the online boutique!
Ladurée will start accepting reservations for Christmas cakes from Saturday, October 22, 2022. In addition to the standard buche de noel, Stollen and frozen cakes have also appeared, and there are gorgeous cakes that will liven up the Christmas table.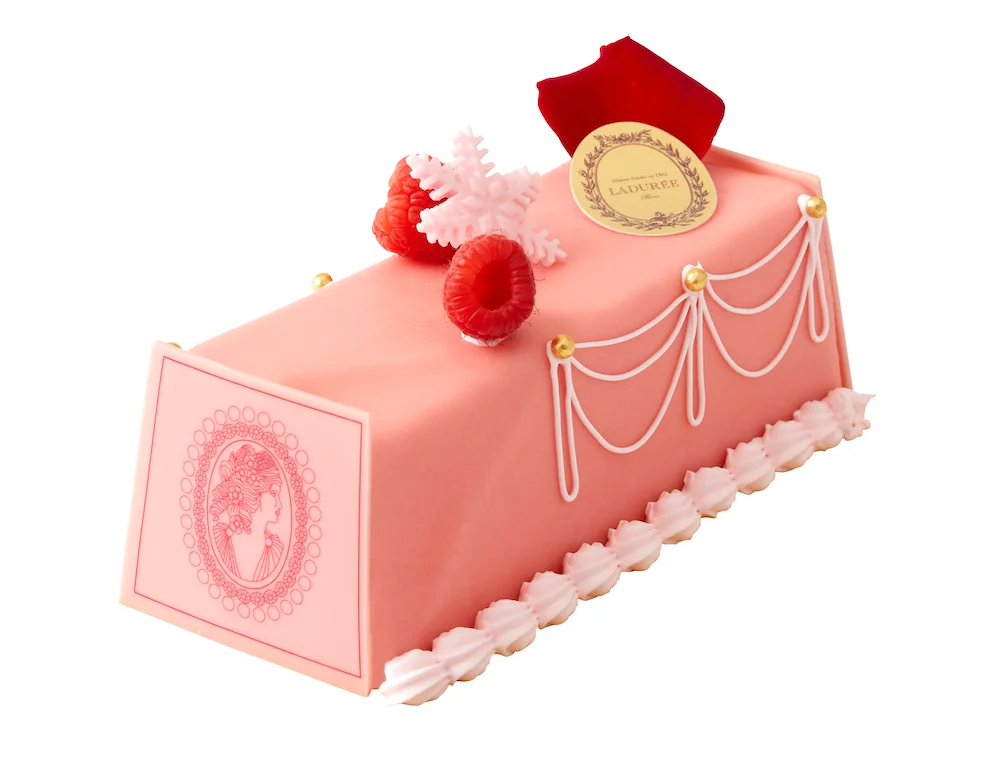 There are 4 types of Bouche de Noel. The ever-popular "Buche Marie Antoinette Rose Framboise" is made by layering rose-flavored cremeux, raspberry confit, raspberries, and lychee on rose macaron dough. There is also a one-person size "Buchette Marie Antoinette Rose Framboise" (no Framboise confit).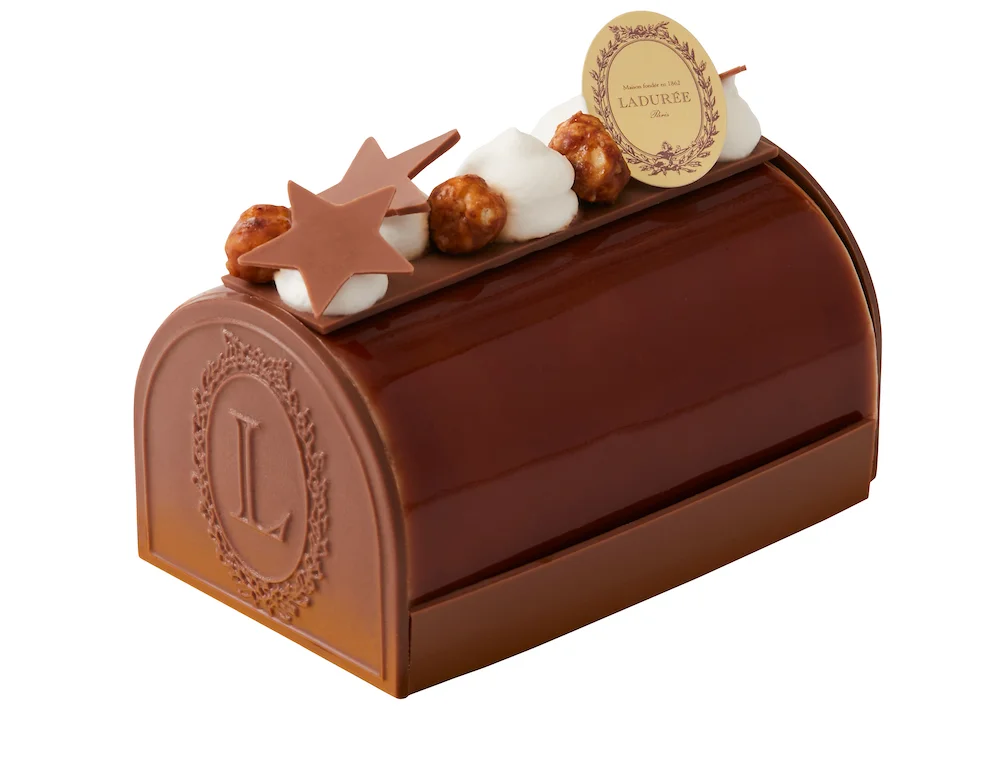 "Buche Marquise" is a hazelnut duckweed dough layered with Sachertorte dough, hazelnut praline, milk chocolate and hazelnut crèmeux, milk chocolate mousse, and decorated with hazelnut ganache monte. Buchette is also available here (no Sachertorte dough).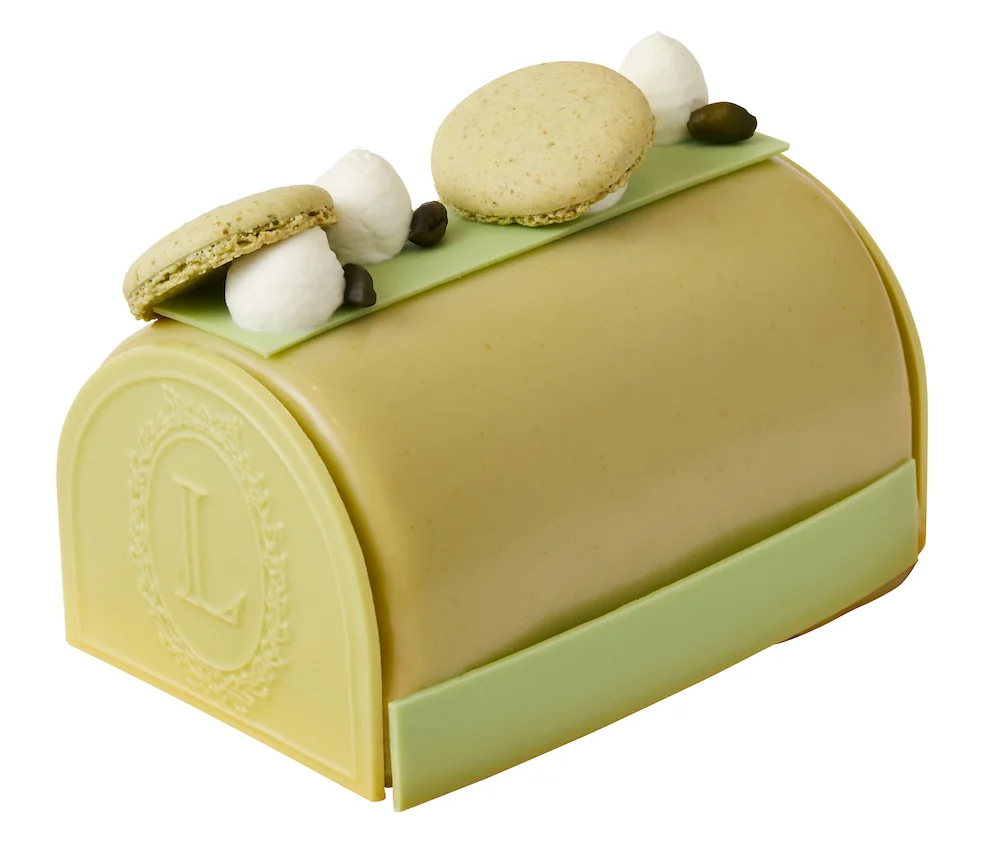 The "Buche Favorite", which has a beautiful pistachio green color, is a layer of pistachio macaron dough, pistachio mousseline, crispy almond and pistachio feuilletine, and chopped pistachios. There is also a bugette.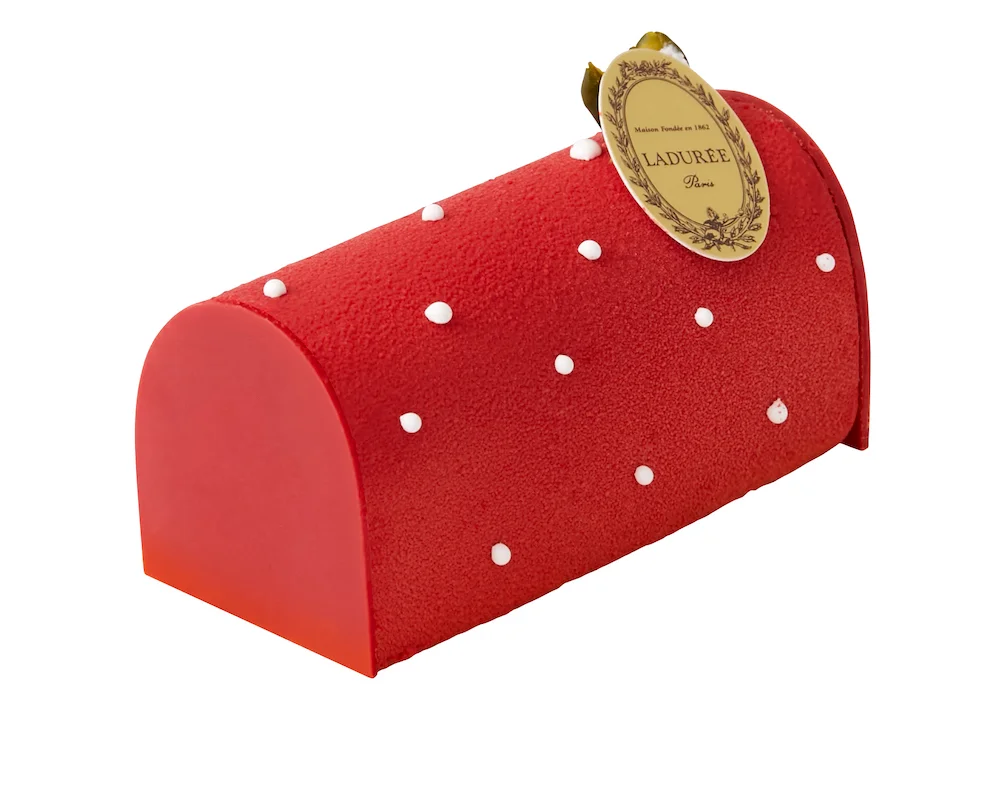 The "Buchette Pistache Phrase", which is a version of the popular "Phrase Ladurée" that is shaped like a strawberry, is remade into a Buchette de Noel, and uses plenty of sour strawberries in confit, mousse, and cream. It goes well with the rich and fragrant pistachio cream. This is a bugette for one person only.
The new frozen cake "Havre de Noel", which can be enjoyed only by delivery, is full of winter-like decorations of snowflakes and Christmas trees. Pistachio macaroon dough is layered with pistachio mousse, crunchy feuilletine praline, and fleur orange mousse, surrounded by macaron pistache to create a modest yet beautiful cake.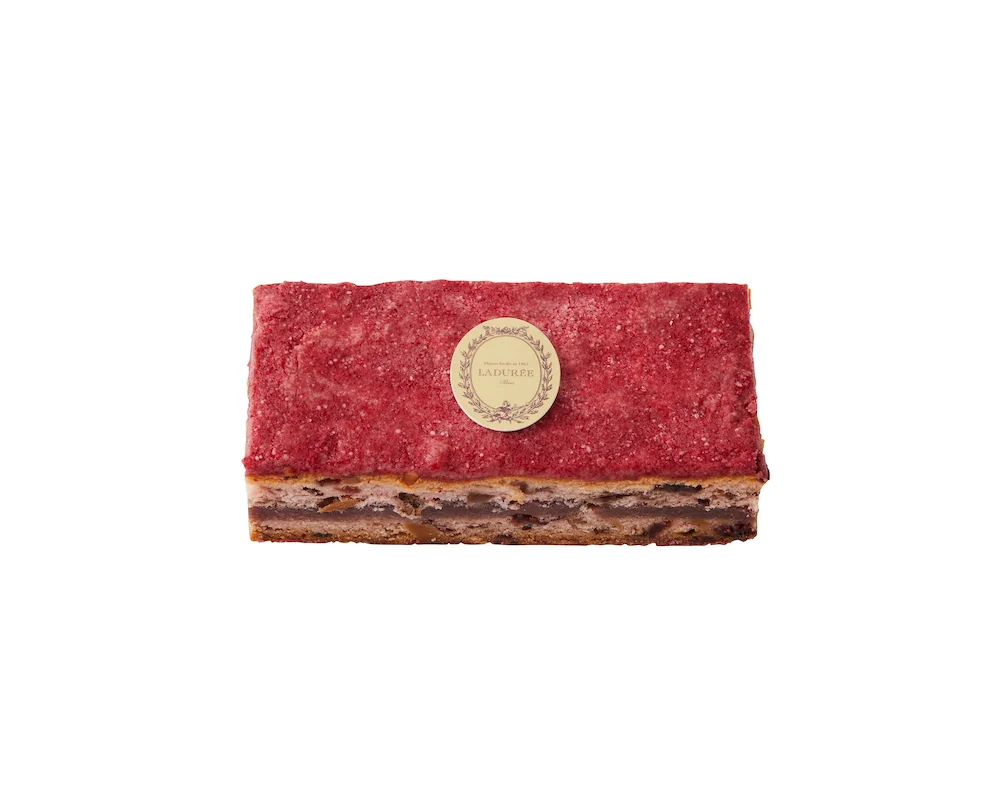 Stollen, a traditional German confection that makes you feel like you are waiting for Christmas, is now available as "Stollen Ispahan", which is inspired by Ladurée's popular classic patisserie "Ispahan". Between the Stollen dough studded with dried raspberries, almonds, and dried rose petals, raspberries are part damand. The gorgeous taste of Stollen is perfect as a gift.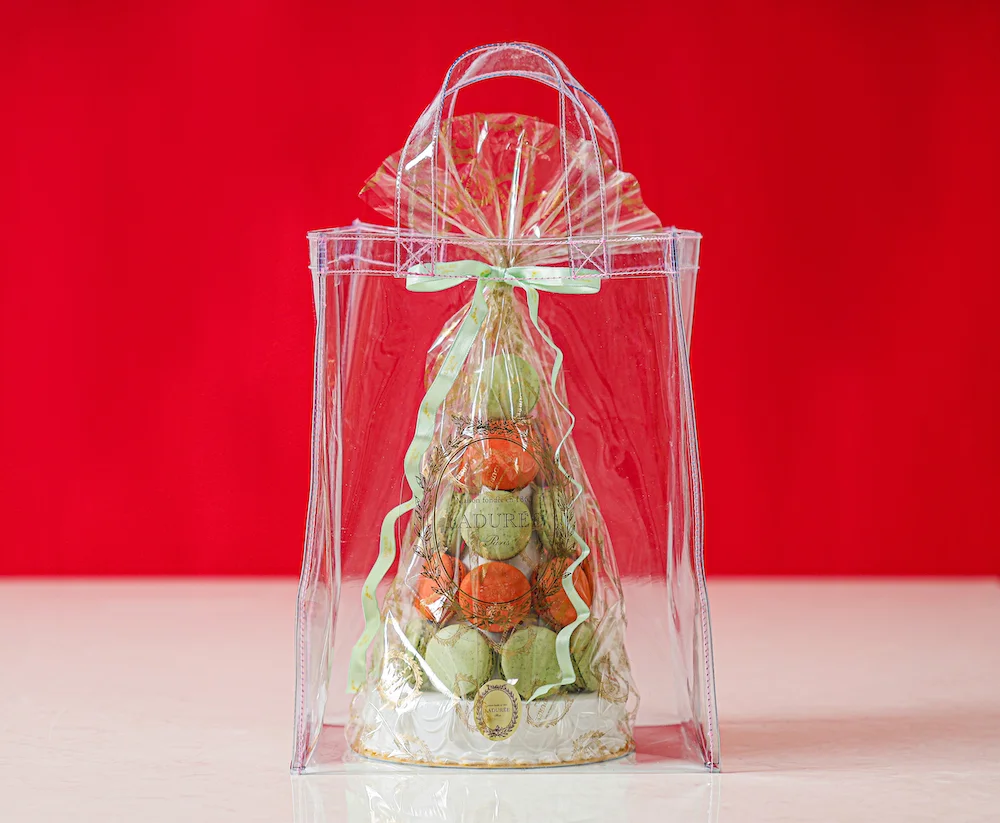 The ever-popular "Macaron Tower "Christmas Tree"" is a mini-sized macaron tower with apple and pistachio macaroons in gorgeous Christmas colors. Not only will it be the star of the Christmas party, but it comes with a clear bag, making it perfect as a gift. Liven up your Christmas with cakes and sweets that color Christmas with elegant glamor.
Ladurée Customer Service
03-4578-0846 (Weekdays 10:00-18:00 / Closed on Saturdays, Sundays and public holidays)
https://www.laduree.jp/
Source link