Lifestyle
Part8 Restaurants you want to go to on a celebration day-[Best restaurants that make you happy 2022]Let's enjoy "delicious time" with everyone who worked hard for a year-Lifestyle
SMOKE DOOR/Yokohama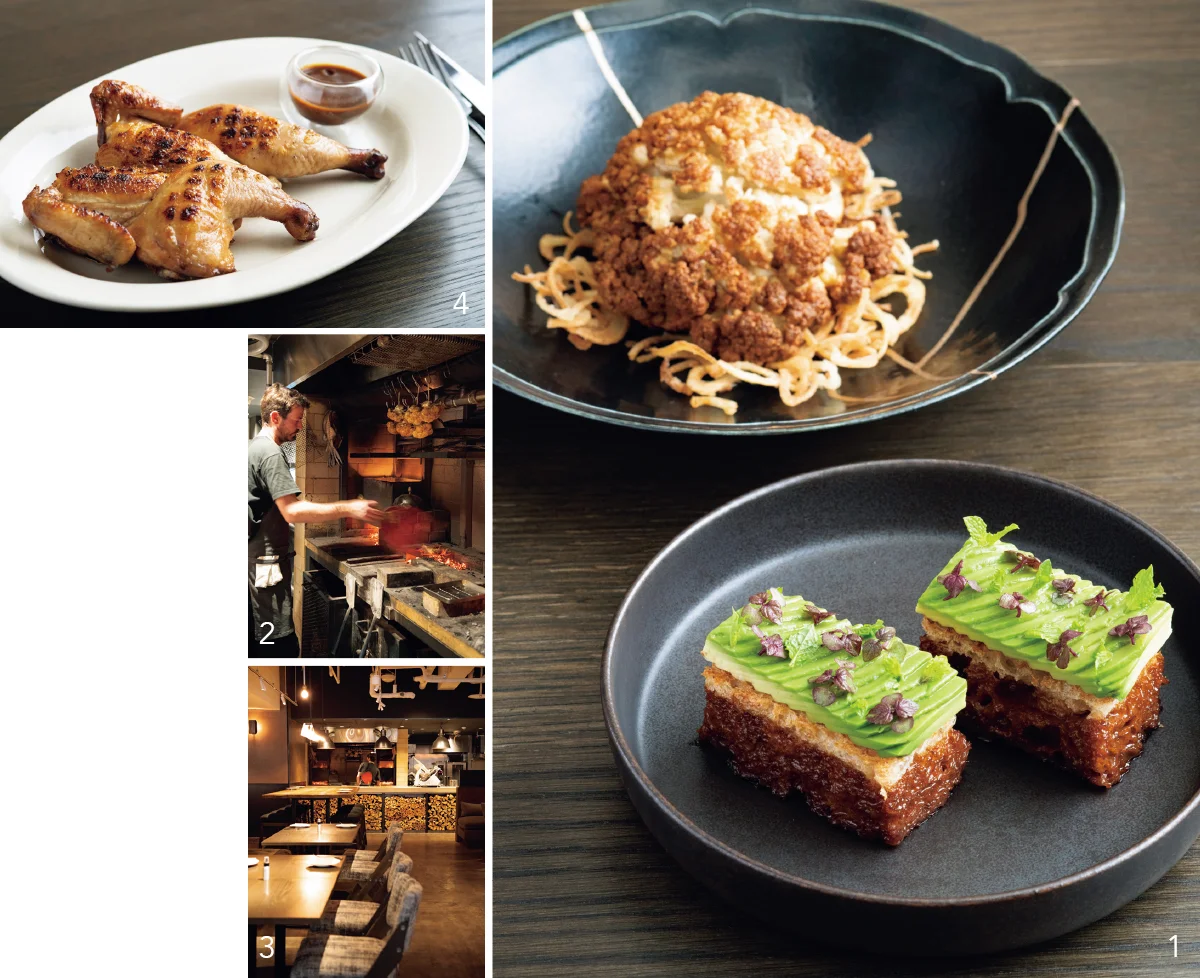 Savor the bold yet ultra-delicate wood-fired cuisine
Wood-fire cooking is the oldest cooking method that requires a high degree of skill while being primitive. Chef Tyler Burges, who has been awarded 3 Michelin stars and was active at "Saison" in San Francisco, shows his skills. Meat, fish, and vegetables are cooked over several hours to several days, sometimes using Japanese fermentation techniques, while adjusting the heat in a wide temperature range of about 200 to 1,200 degrees Celsius. The deliciousness and energy of the dishes that maximize the potential of the ingredients will make you fall in love with them.
1 Let the sweet spot of the ingredients blossom with the wood fire. Signature avocado toast ¥1,078 and 24-hour roasted cauliflower ¥1,628
2 Chef Tyler actively tries Japanese ingredients and traditional cooking methods
3Spacious space too ◎
FourIngredients are purchased within a 50km radius of the store as much as possible, aiming for local production for local consumption. Wood-grilled chicken cooked for 48 hours¥2,728
Information
smoked door
2-16-28 HOTEL THE KNOT YOKOHAMA 1F, Minamisaiwai, Nishi-ku, Yokohama City, Kanagawa Prefecture
050-3174-8172
Business hours: 7:00 to 23:00 open every day
*Table charge ¥385 per person
Instagram: @smoke_door
ARMANI/RISTORANTE/Ginza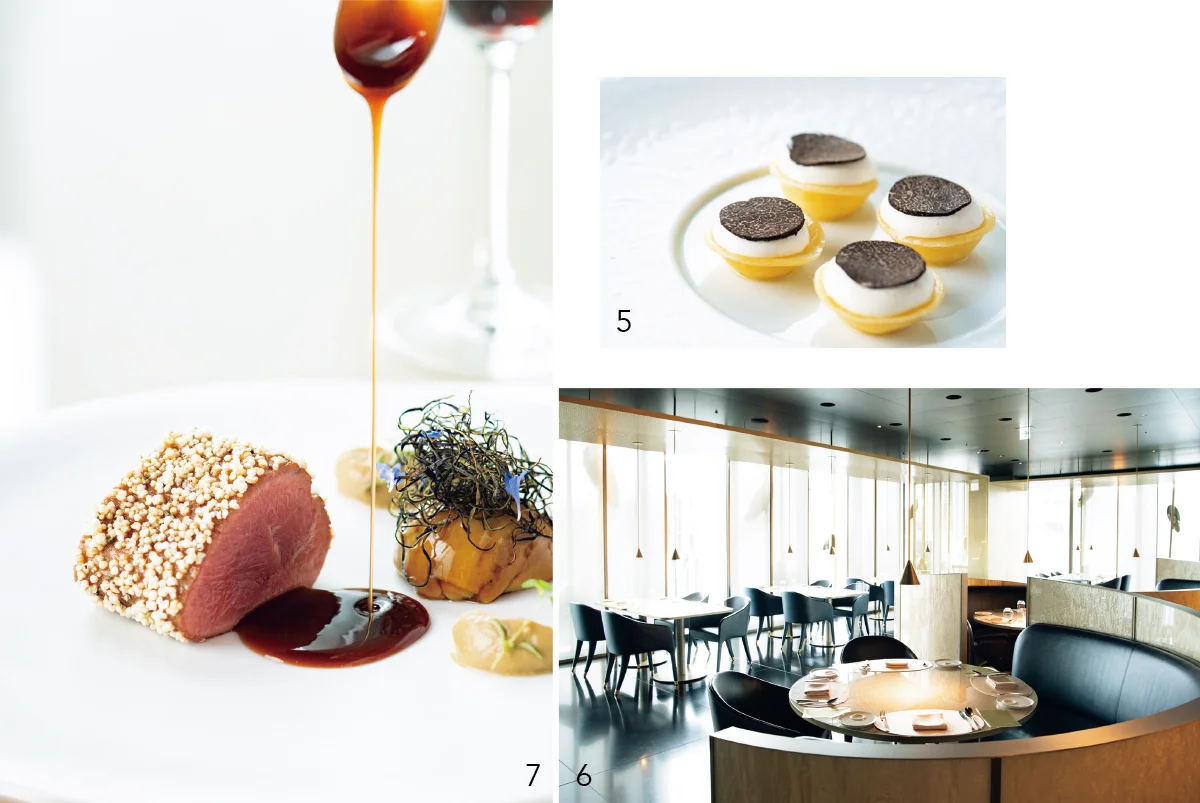 Expressing the aesthetics of the brand through food
The only Armani / Ristorante in Japan is overseen by a young executive chef, Carmine Amarante. Through the course, the brand's philosophy of "beauty that is not too flashy and eliminates waste" is expressed. Arrange hometown cuisine with innovative ideas and outstanding techniques. Ingredients encountered while visiting various parts of Japan and traditional cooking methods such as straw grilling and scale grilling can be found everywhere. The health-conscious chef's dishes are healthy and have a clean taste that will leave a lasting impression.
FivePasta that modernly sublimates the taste of the chef's hometown.Ravioli stuffed with potatoes and parmigiano espuma
6Luxurious space unique to the brand.There is also a private room
7One plate of the autumn menu. Lamb caponata herb. Dinner is a total of 4 courses including 7 plates for ¥15,000. Lunch is a total of 4 courses including 5 plates for ¥7,500.Considering environmental issues, 90% use Japanese ingredients
Information
Armani / Ristorante
5-5-4 Ginza, Chuo-ku, Tokyo Armani / Ginza Tower 10F
03-6274-7005
Business hours: 11:30-15:00 (14:00 LO) 18:00-23:00 (20:00 LO)
Regular holiday: Monday